Today started pretty much like most days do…. a couple of cups of coffee then its off to see what I can get into.
As I was drinking the first cup, the eyes started opening up and I began to think about the Gator stock. By the second cup I was wide awake and off I went.
The air compressor is fully charged and the Shofu rotary tool is serviced and ready as well. I began by stripping the rest of the finish off of the emblem so I could detail it.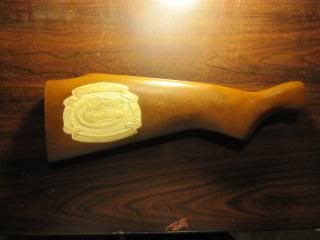 After all the finish was removed I then detailed the teeth jaw line and top of the head.
Normally I am not a fan of colored/stained wood insome cases as in Trifern's turnings…well he is an exception to the rule, the guy is fantastic at coloring wood. Anyway the emblem is normally orange,blue and green. I stained it and didnt like the look at all. so I decided to try my hand at coloring the wood….ugh!!
I decided to use a coloring method that is slightly unconventional but I think it turned out ok?
Anyway I put a couple of coats of finish on it and tomorrow after it completely dries I will recut the lettering and darken them then recoat the whole emblem with finish.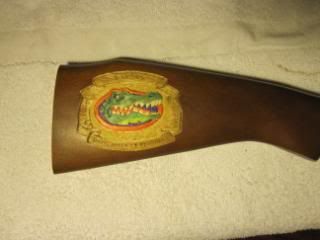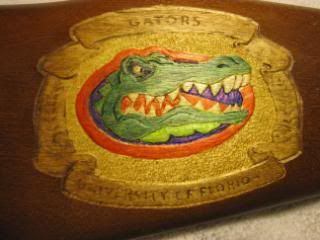 Go Gators…. lol
Thank you for viewing.
God bless
Jim
-- Can't never could do anything, to try is to advance.
---