I recieved a present from a friend, he picked this up at a yard sale and thought of me. Although I was very grateful he thought of me when he saw it, being a wood worker and all.
He said he wasnt sure if it could be of any use to me and got it for a buck. Pete your are truely a great guy.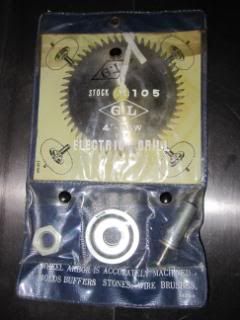 My question is what could I use this for and how safe does it look to you?


I thought I would post this and ask if any of you have seen it before or have used one in your past and how it worked out for you?


Please comment, I would appreciate any feed back from the LJ community
-- Can't never could do anything, to try is to advance.
---