I've started moving most of my woodworking stuff in from the garage, and building projects to fill up the space.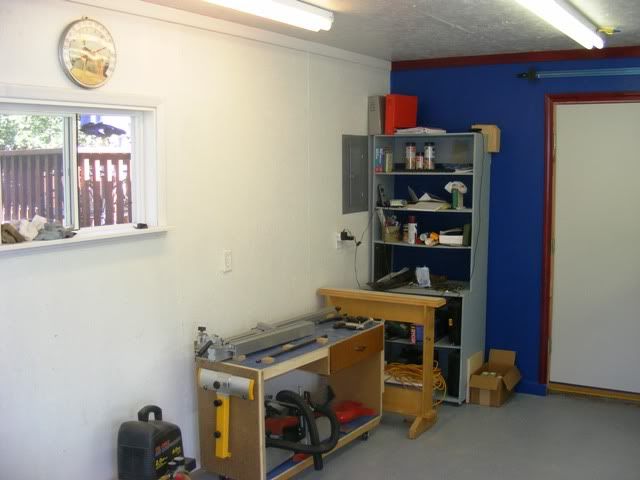 Here's an old bookshelf I made in college years ago, a little paint and it makes some good temporary storage, the cart that looks like a coffee table I just built to hold all the accessories for my 5 function machine.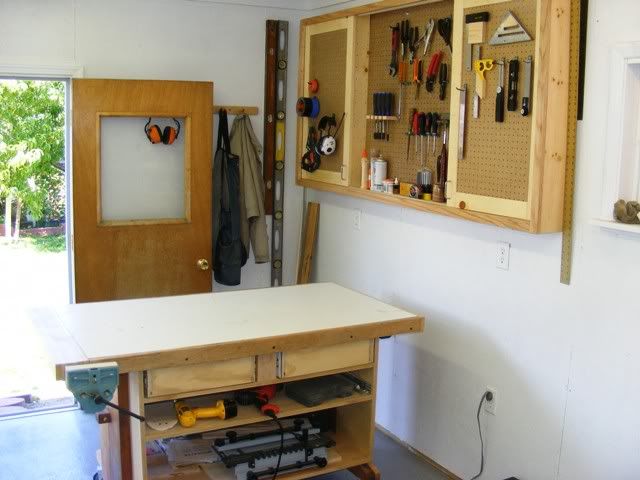 Here's my workbench (a project in progress) and the pegboard tool storage I made a couple weeks ago, I'll be putting it in the projects section soon.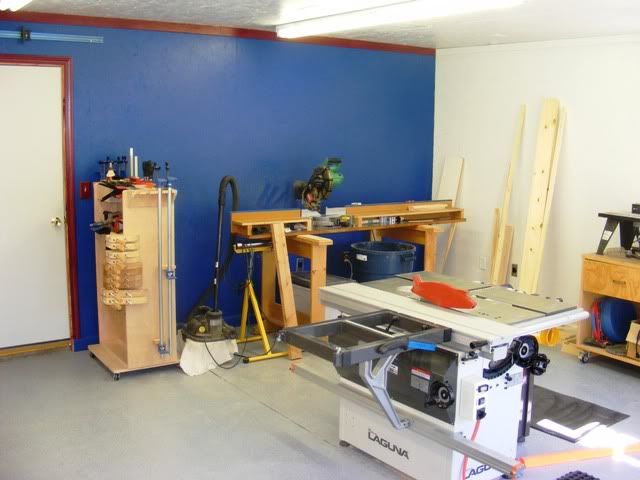 That's my temporary chop saw station (I want to build something permanent in the future), once I decide where I want it to go and find a set up that I like. I've had my Laguna 5 function machine now for about 2 weeks and am still learning my way around it. I'll write a review once I've had enough time to make some valid judgements on it. One thing I do know is my goodness it is heavy! The lumber yard brought down their forklift and set in the door, then I went across the street (one advantage of living in a small town) and borrowed the pallet jack from the grocery store and moved it close to where I wanted it. My son said he brings some guys over to get it off the pallet and I told him I thought it would take 5 of us. I think he thought I was crazy, but it did take all five of us to lift it and move it over about four feet.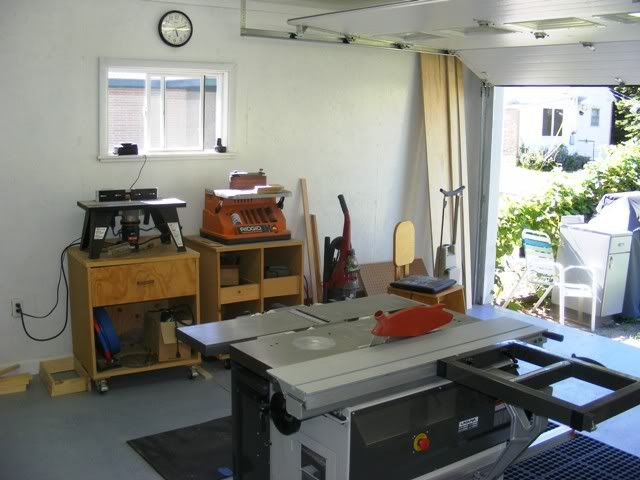 I'd like to build a station for the sander and router that might integrate with the chop saw station along that west wall.
-- Jim, Nebraska
---