Well it's been awhile since I posted on the project, but I wanted to be able to show some progress. I've gotten the outside all painted, and lights up.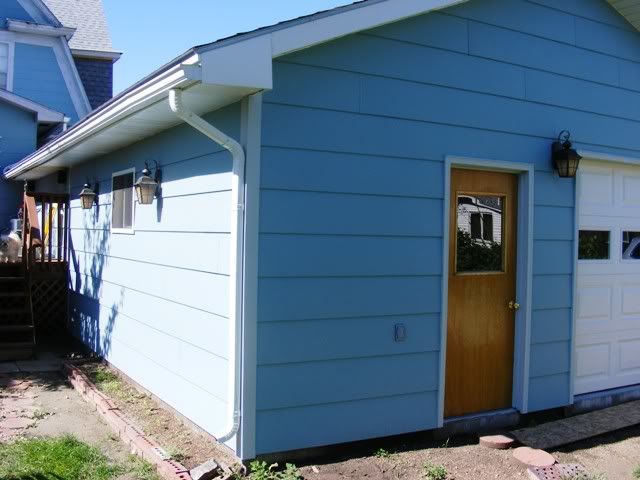 Here you can see the outside, finally matching the rest of the house.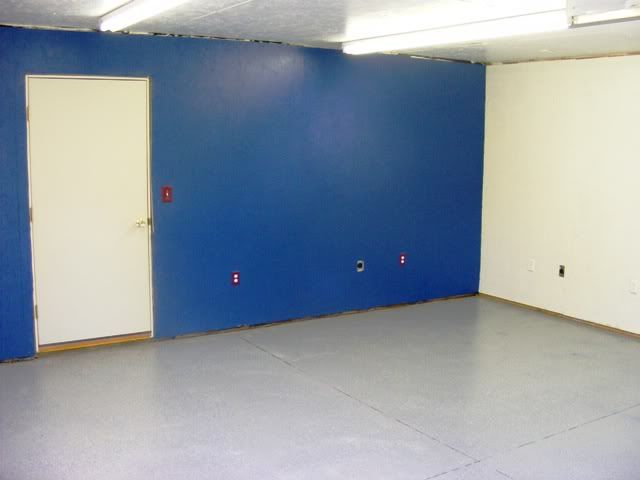 Here you can see the walls on the inside, I insulated and covered them with OSB. They then got a coat of primer and a couple coats in satin white, except for the south wall that I painted Avalanche blue. Just wanted to give it a little color. I was going to go with Bronco orange and blue but thought that might be a little much. You can also see the door that gives me access to the old garage, which makes moving tools and all the other stuff I've got for woodworking a much easier task.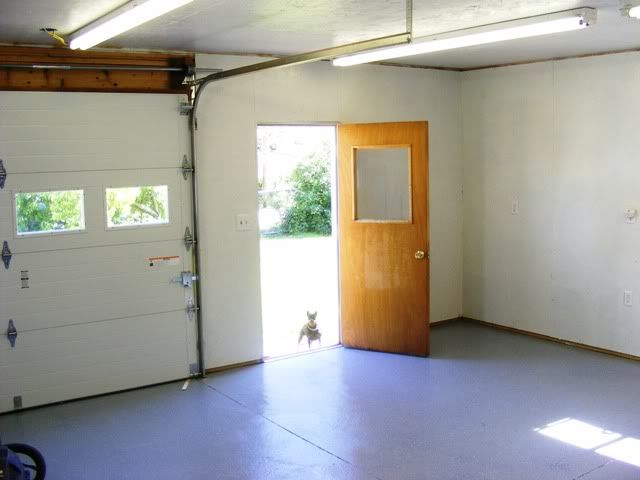 This is looking NW and shows the door to the back yard and the garage door. You can see the floor got painted with an epoxy coat. I really wavered over what to do with the floor, looking at a number of options. I finally went with the epoxy coat and a number of anti-fatigue mats. I got a pretty good deal at Menards on some mats and I already had 3 others from the garage so I think that will work for me. You can also see the guard dog who keeps the back yard safe from intruders.
My next step will be to do some trim work around the doors, windows, baseboard and ceiling.
My new combination machine is being shipped today, so with any luck it will be in the shop and set-up by the middle part of next week. Yipeeee!
-- Jim, Nebraska
---