Well the shop class is about done with their part of the project (the outside). You can see that my nephew got the electrical roughed in a couple of weeks ago. Three 220 outlets a number of 110s and plenty of lights, I hope. Since its the middle of track season I haven't gotten much else done on the inside. I'm hoping to start putting up the ceiling this weekend, I think I'm going with all OSB on the ceiling and walls, paint it white for a nice clean look. I still have to put a door in between the old garage and the shop. My plan is to put in a solid door and cut it so I can have a dutch door there. That way I can leave the top open in the summer and the bottom will keep the pack of little mongrels from escaping out to the front. I've been reading some of the posts on here about a floor treatment and I'm still up in the air about what to do there. I know I don't want to stay with the concrete, just too hard on my old back.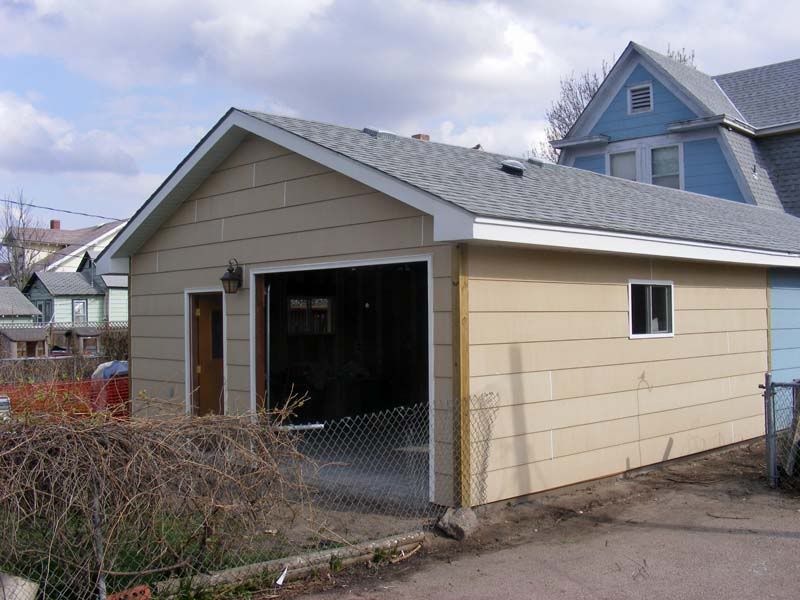 This is the west-side with the doors open.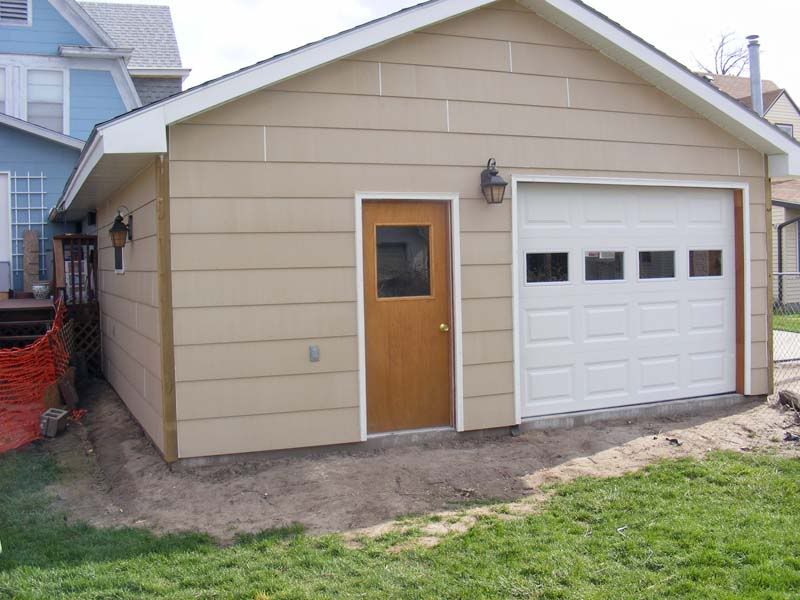 This is the north-side with the doors closed, there's one more light to put up on the other side of the window.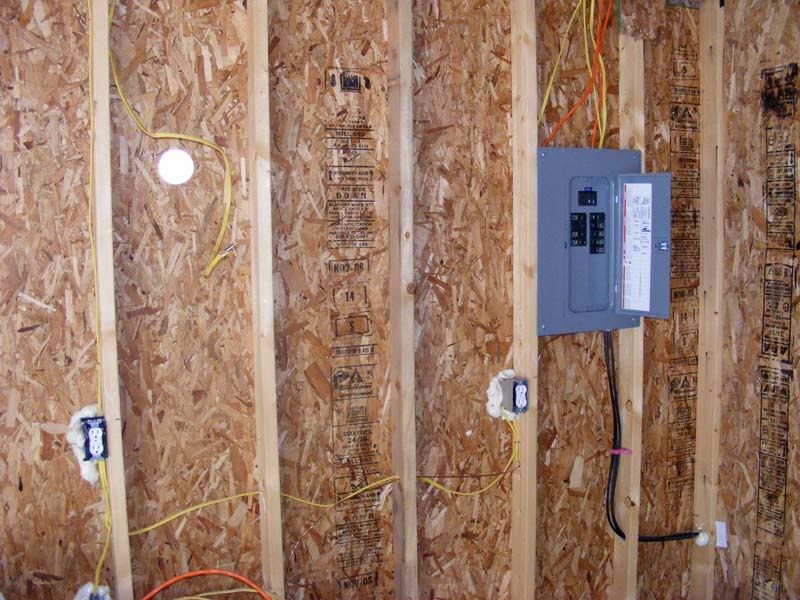 Here you can see the panel, and the hole for the other outside light.

-- Jim, Nebraska
---