With fair weather this week the boys finished the roof, and started putting soffit up so things are making some progress. In a couple of weeks my nephew is coming to help me wire the project. I've been working on a wiring plan so will be making a trip to Menards soon to get all of that.
For lighting I've got four 8' double fluorescents and one 4' that I'm planning on putting up there, I hope that will provide plenty of light for these old eyes. Along with the 2 suntubes, you'll see in the photos I think it will be pretty well lit.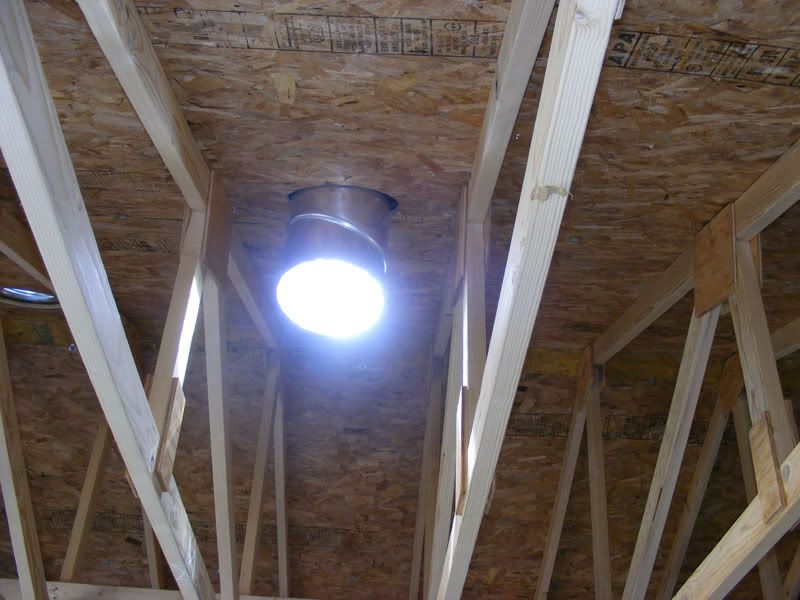 Here's a picture from inside looking north where the garage door and entry will be.

I have to admit I'm getting pretty anxious to get this done!
-- Jim, Nebraska
---