Ok, with a week of decent weather the boys are back at work. The sheathing on the roof is up, and now they have started to shingle.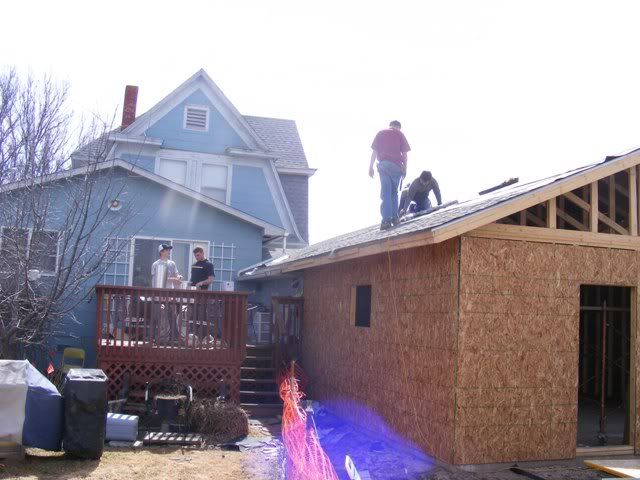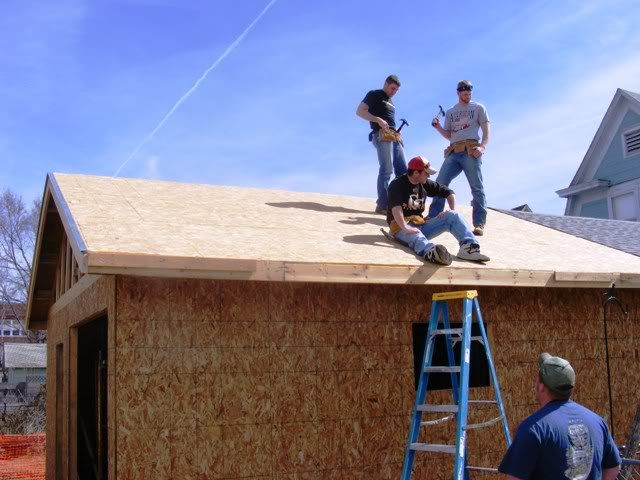 I've decided to put in a couple of sun tubes I think the brand is Velux with 10" tube. I'm hoping they will provide some nice natural light during the day.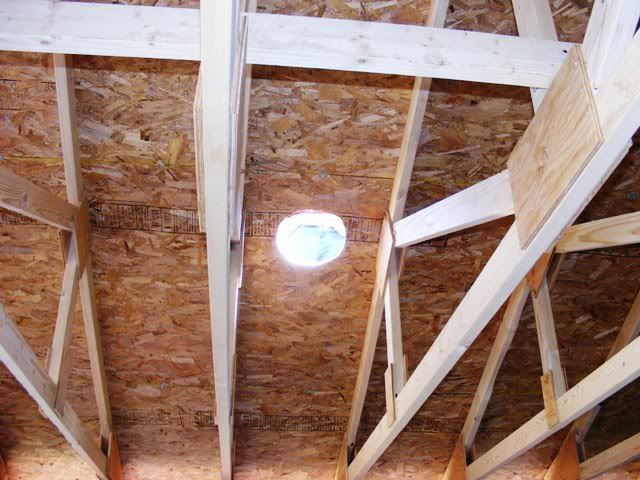 My first major purchase in tools has been done. I've ordered a Laguan tools, 5 in 1 combination machine. I'll have it delivered in June when the shop is more or less ready for it.

the bad news is that tommorow we are supposed to ge 1-3 inches of snow :(
-- Jim, Nebraska
---