It was a cold wet day. I locked myself in my shed and kept myself very busy.
I cleaned, sanded and oiled my bench.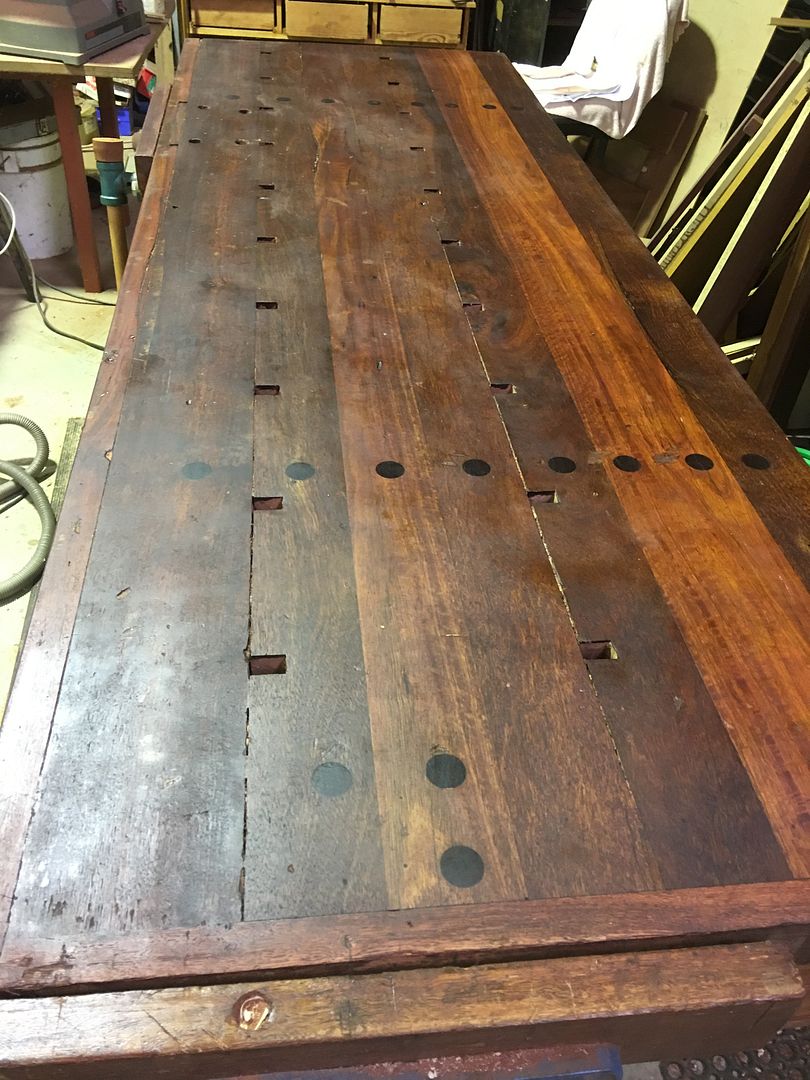 Then I completed some more drawings, including the new design ideas.
After all that, I got down and dirty dressing up the timber for the frames. Jarrah is a brown timber which will leave you very dusty even with a good extractor. I managed to cut some slabs of jarrah with an Alaskan saw mill about 10 years ago. Like all my timber, I have scored trees which have fallen/blown over in my neighbourhood.
The styles and rails are finished at 65×25.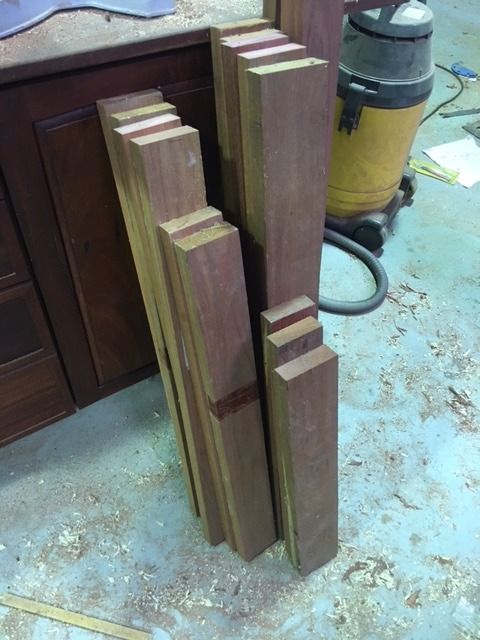 I spent a lot of time marking out the 4 styles and the side rails to make sure they were all correct. I made a big mistake when chiselling the mortises. Using a Powermatic mortiser,I chiselled all the way though instead of chiselling it from both sides. The chip out on the back of one is really bad. I will have to remake it next time I am in the shed. I also made my tenons a bit thin, but I have already remade those. The thing I don't get, is I made one and tested the tenon in the mortise joint. The tenon was a firm fit. When I cut the rest, something must have moved. One of the parts I love about furniture making is fitting the joints.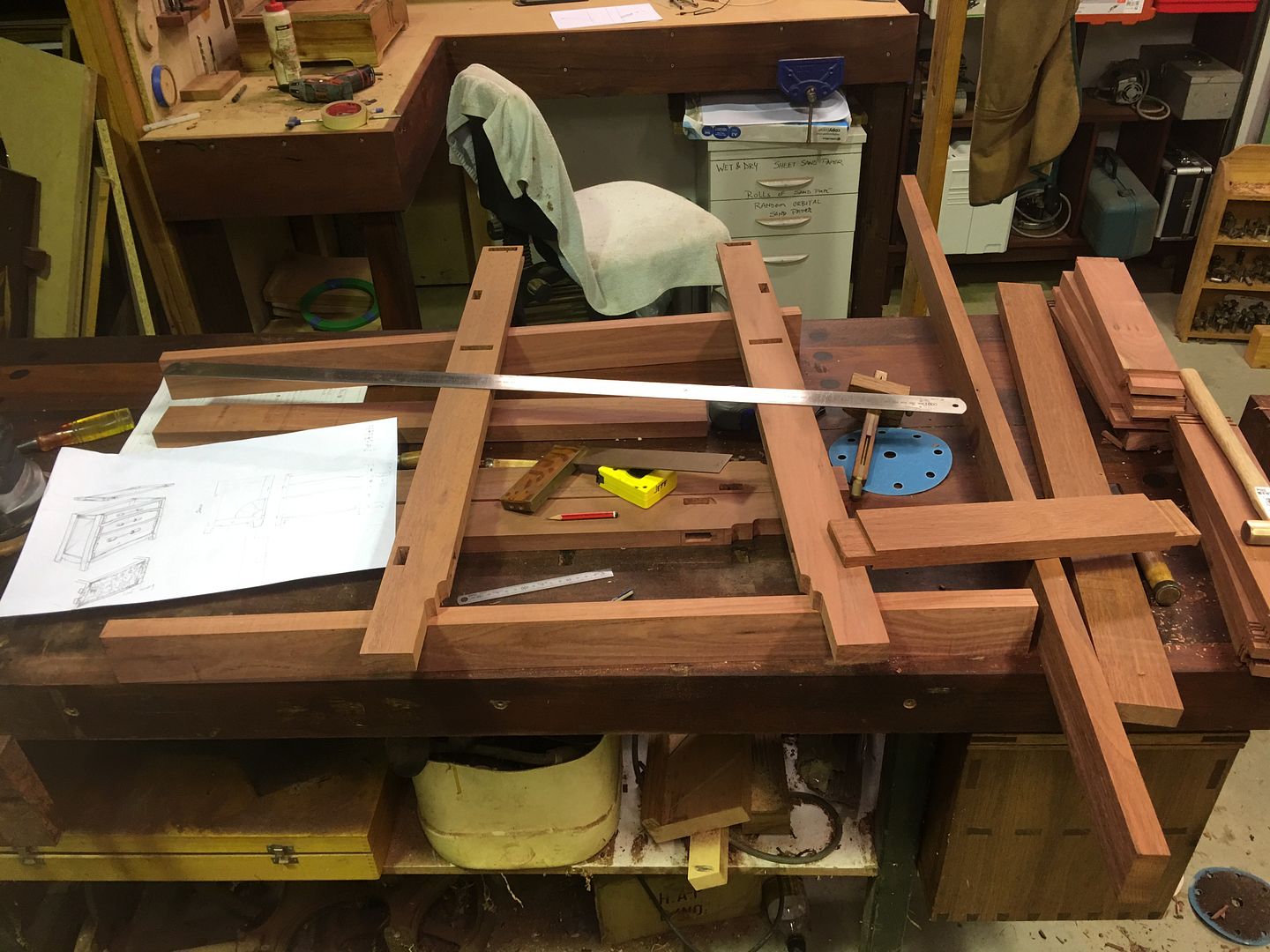 It's funny how it can go from 8.00 am in the morning to 7.00 pm in the evening in about an hour and a half. Time flys when your having fun. Come Monday, my working day will feel like 28 hours.
---