I was in the middle of researching ideas for a project I was working on earlier this year, when I stumbled on a little cupboard/draw system for holding shoes. I thought it might be something my wife would like, so I filed the idea away until I had the time to start it.
My idea of filing away an idea is taking a picture, screen shot or just saving the picture off the Internet onto my phone. If I need a shopping list, I write it down on paper then photograph the list with my phone. When I go shopping I pull my phone out and check my shopping list. Therefore I am always looking at the photo section on my phone, so i am constantly reminded of various ideas.
So begins my research on (for the want of better terminology) the shoe cabinet. I must admit before I go any further, I am not good at coming up with unique and quirky ideas. I am a copier. (Sorry) So I start googling everything about shoe cabinets. That's how I came across Lumber Jocks. One very nice piece that came up on my Google hit list was a shoe cabinet featured under "My Project". I poked around a bit and decided that this was the site for me. 1000s of people sharing my passion. (I digress)
During my inspiration gathering, I was considering Federation or Greene and Greene Crafts style. I settled on Craft Style. It was at this stage that I started my drawings. Sometimes I don't put a lot of effort into my drawings as the piece I am considering is not over complicated. I hope this explains why the following drawings are not flash. Also from the time I start researching to the time I start dressing up the timber I am continually researching and trying to improve my design. I build the project in my head as I am driving looking out for pitfalls or just how I am going to go about construction.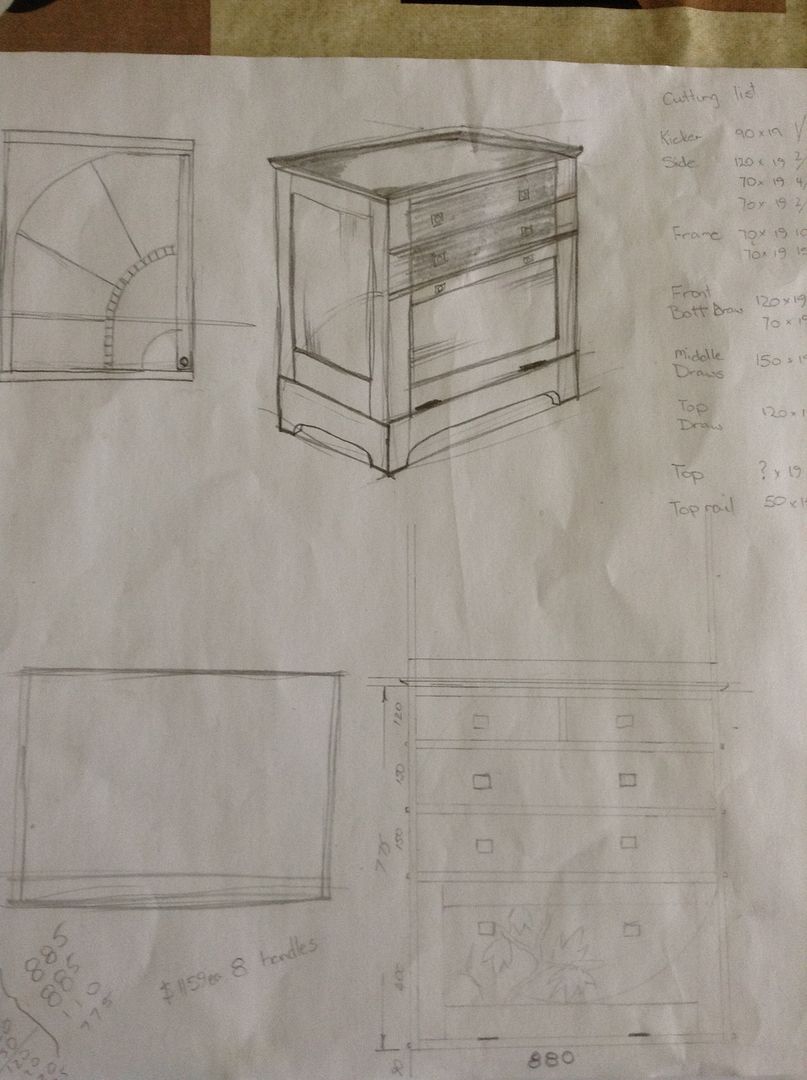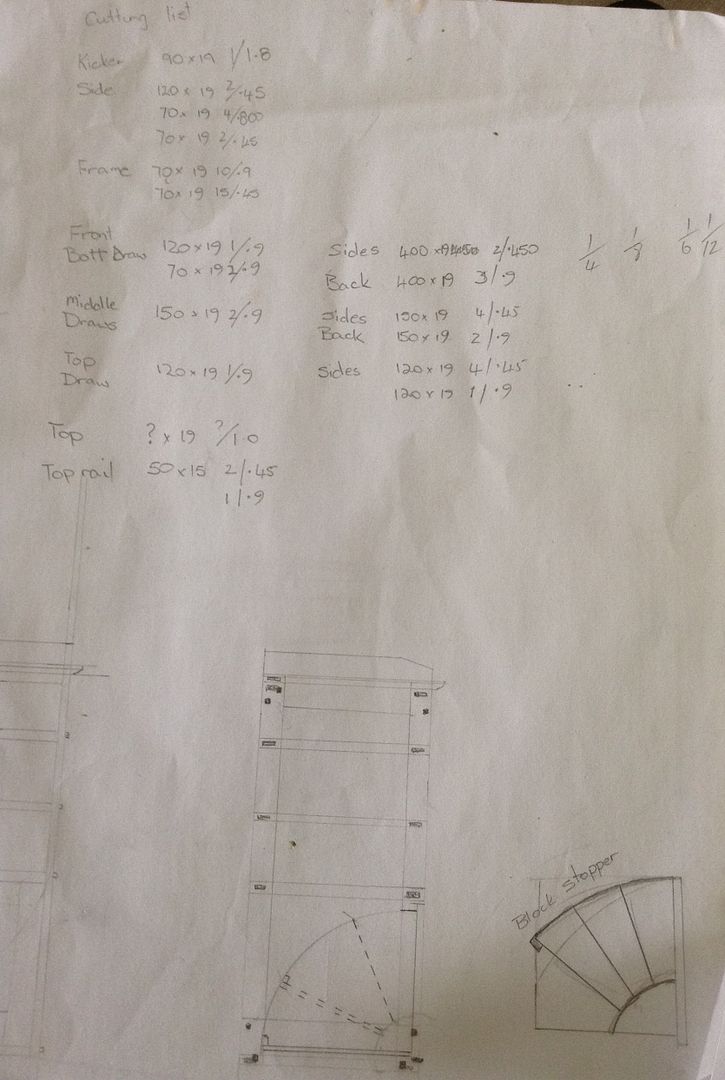 As mentioned before, I take pictures, copy from the Internet, and complete my own drawings. I have not included sample pictures as I am not sure of copy right. My drawings are basic at the stage of drawing them. Many things have changed in that time frame. Eg. Back to only 2 draws, like in the perspective drawing. More Greene and Greene bits and pieces added on. There are photos on my phone of what I want the finished product to look like and maybe I'll redraw the plans but I have a good idea what I want, so probably not.
This is the first time I have ever blogged so I hope I can make this interesting enough for people to follow the story. Please be patient as I work full time and I am helping my daughter renovate her house.
---