The plans for this project are available in a book titled "The Expectant Father's Cradle Boat Book".
This first picture is of the forms after they were all cut out and mounted to a base.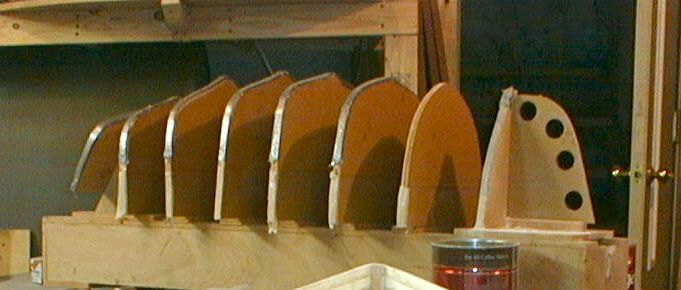 The going is slow only a few inches at a time. The epoxy needs to harden then a few more inches.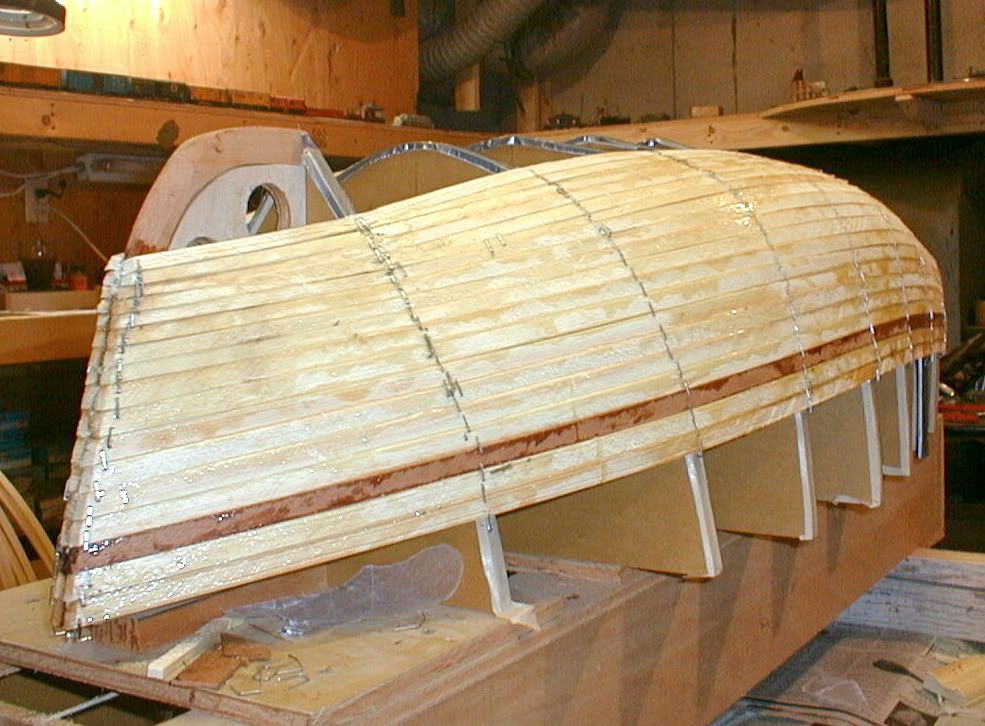 We covered the edge of the forms with duct tape to keep the strips from sticking to the forms.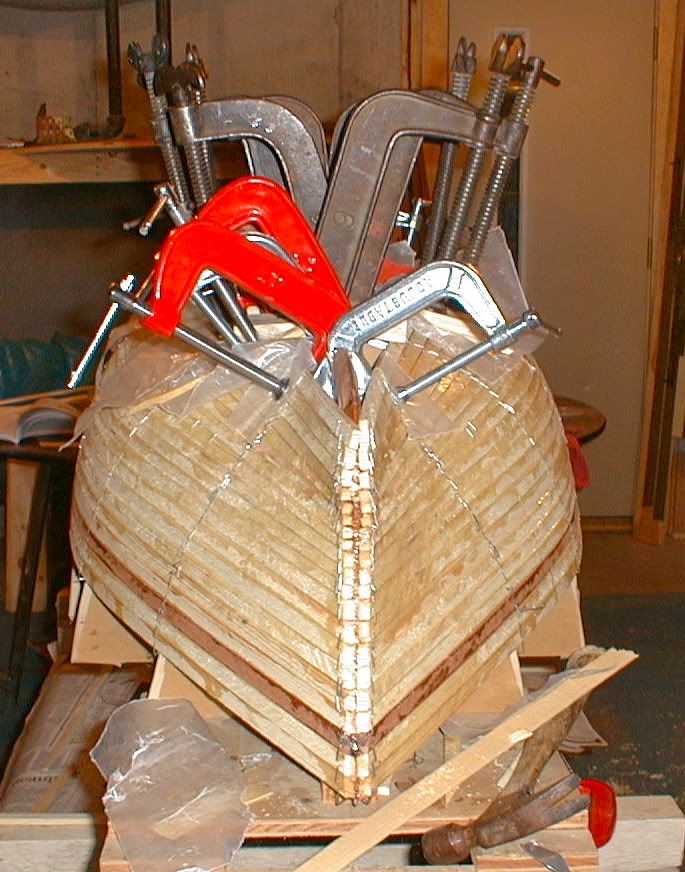 I also used wax paper to keep the clamps from sticking to the epoxy covered strips.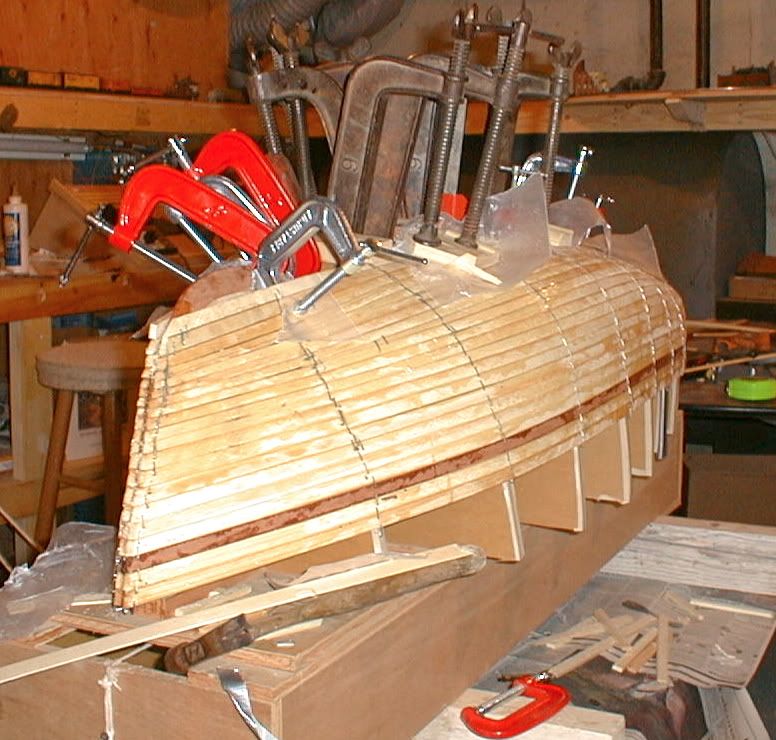 I had to work fast so the epoxy would not cure before I had everything positioned correctly.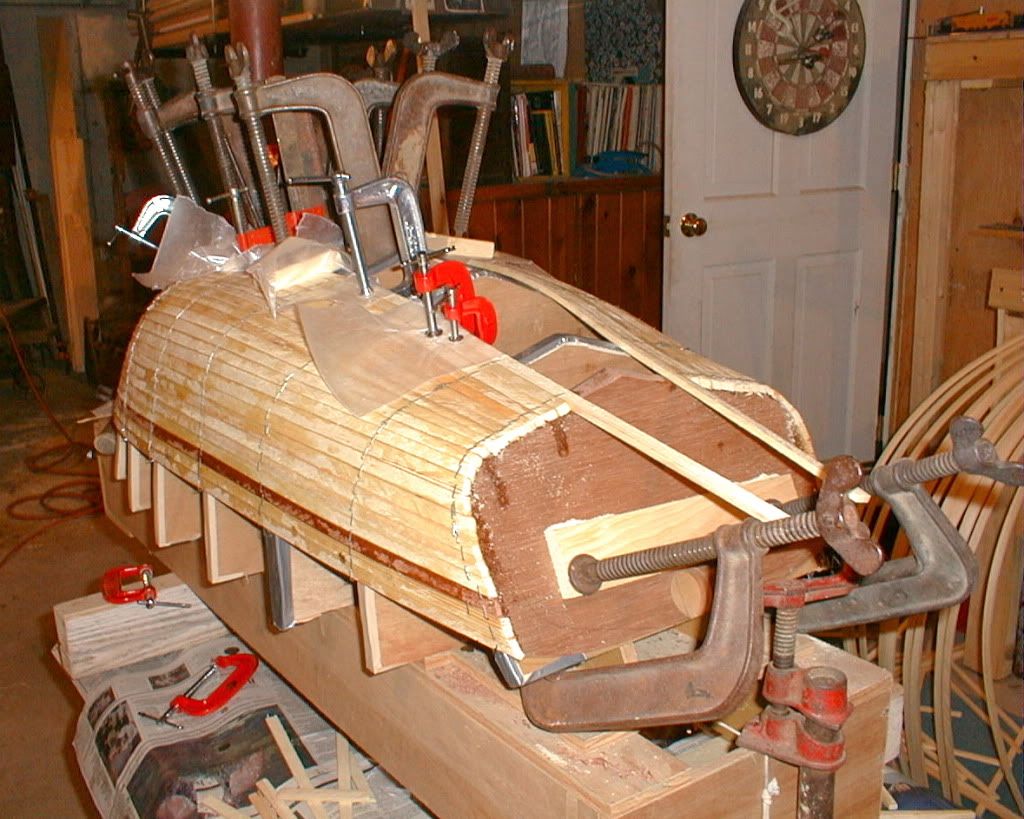 Lots of staples had to get pulled back out.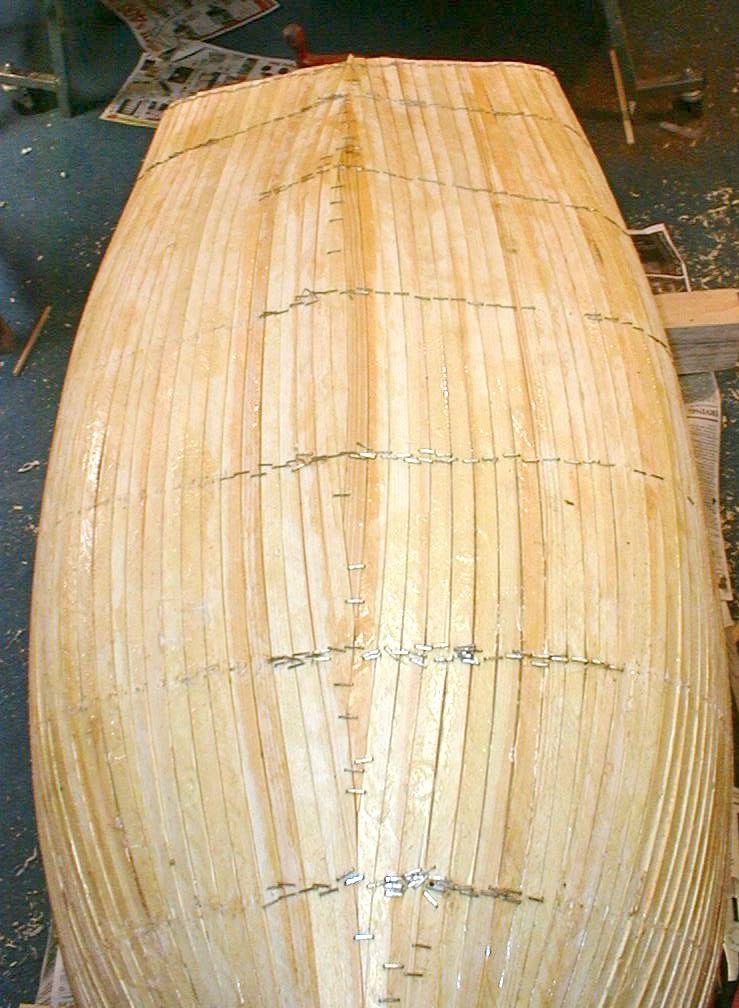 More epoxy to hold it all together.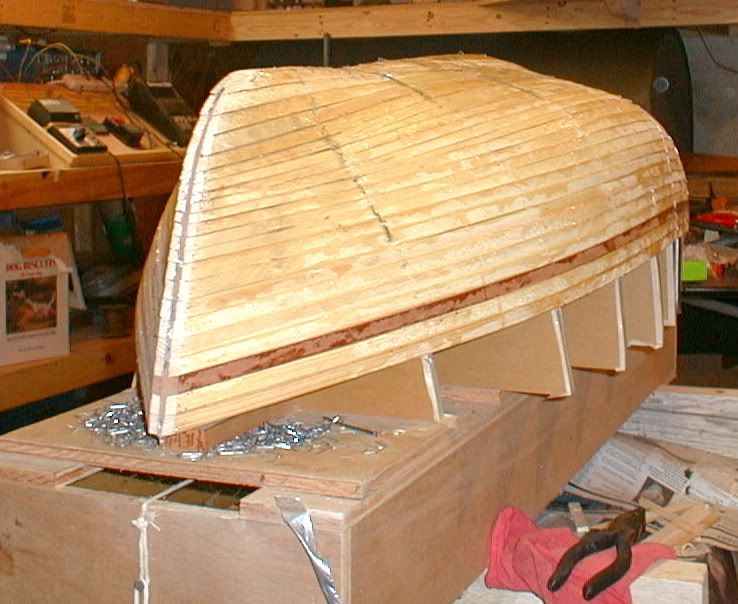 Sanding and smoothing.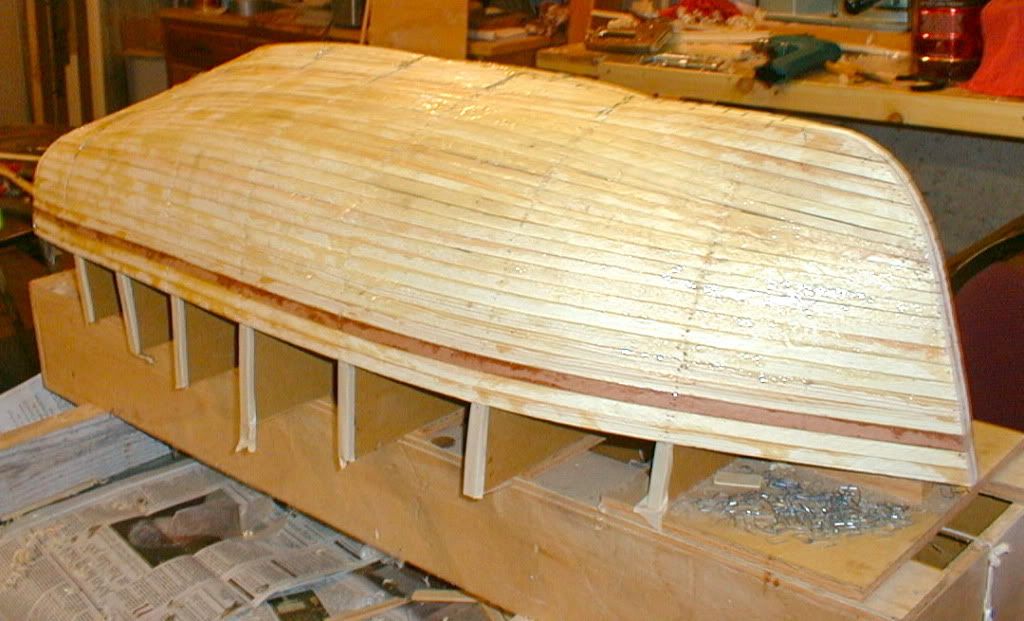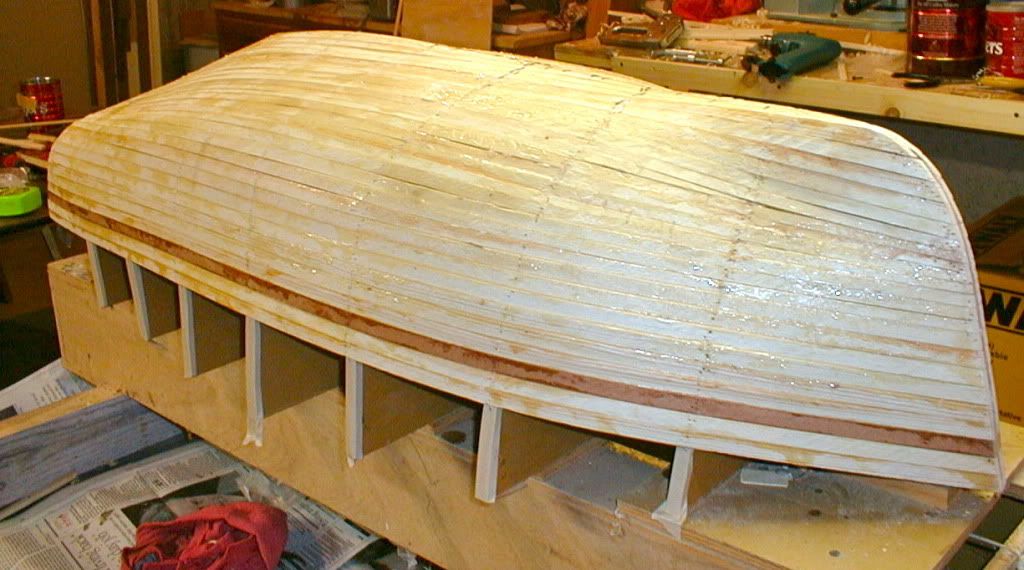 Time to pull it off the forms to work inside.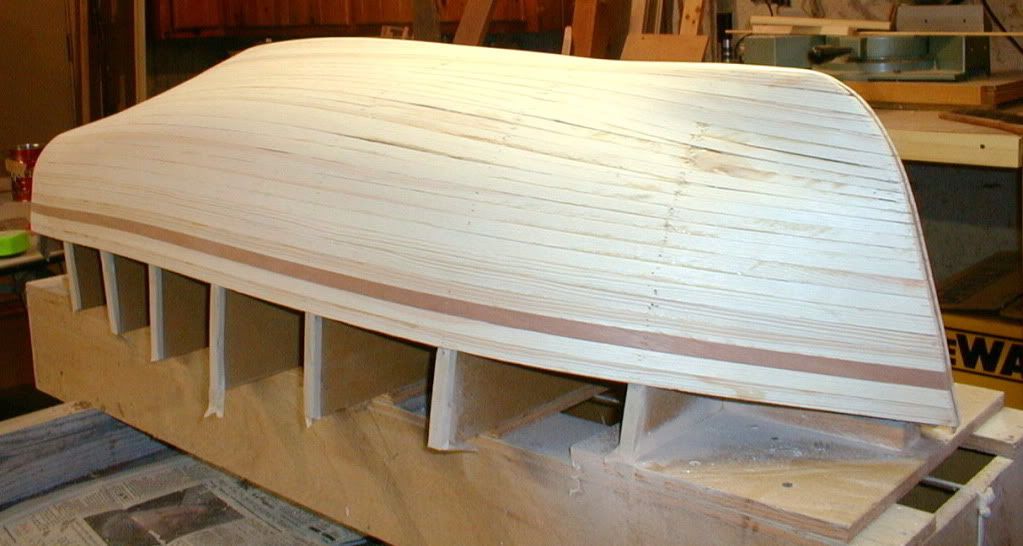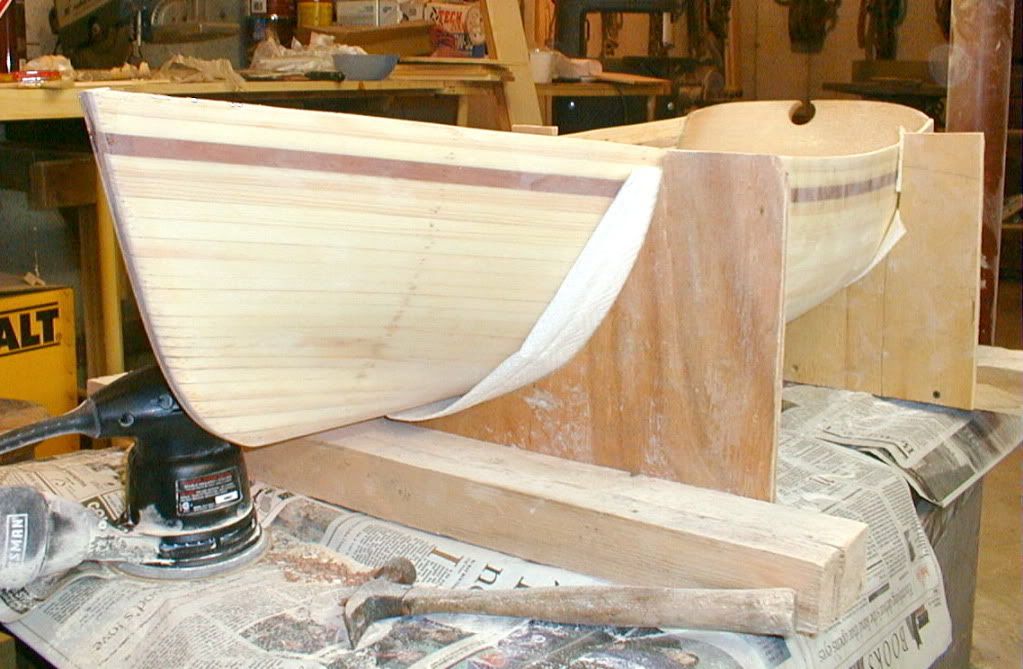 Inside is looking alright.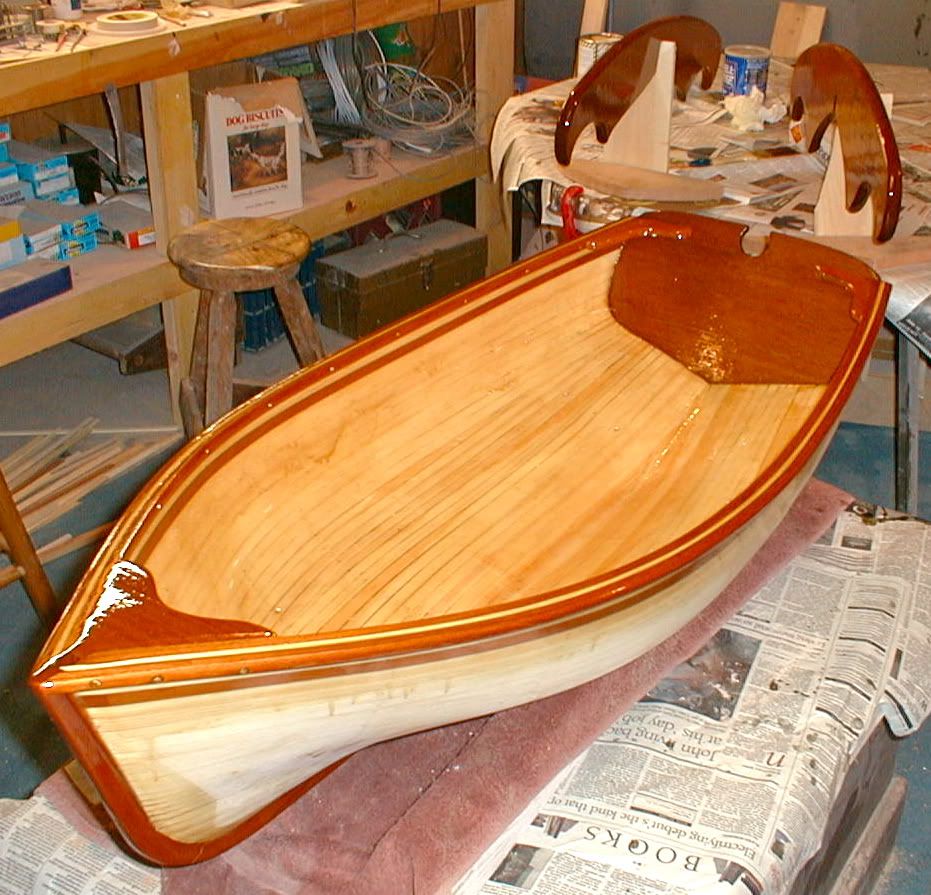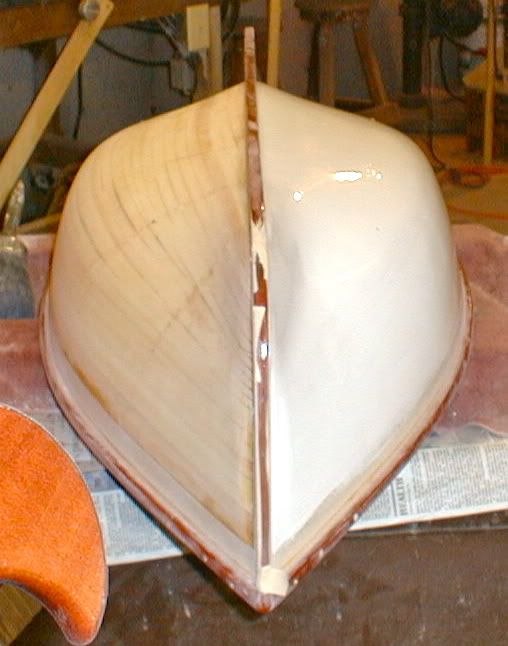 Paint covering most of strips on the outside except for an accent stripe up near the rails.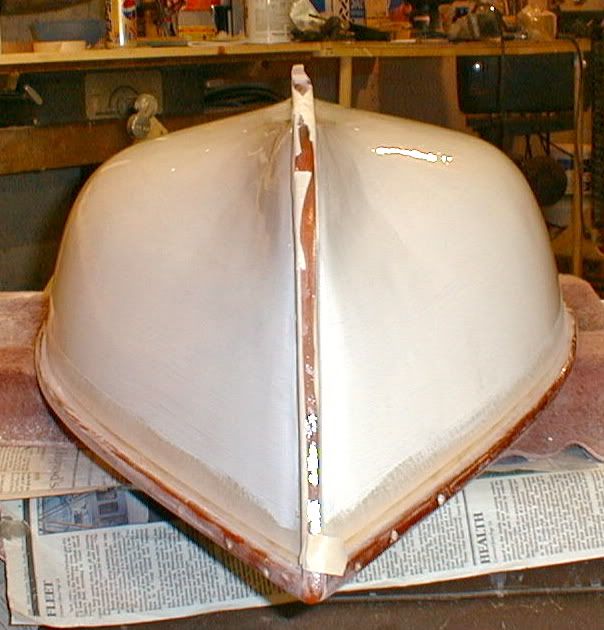 Rockers are getting some urethane on them.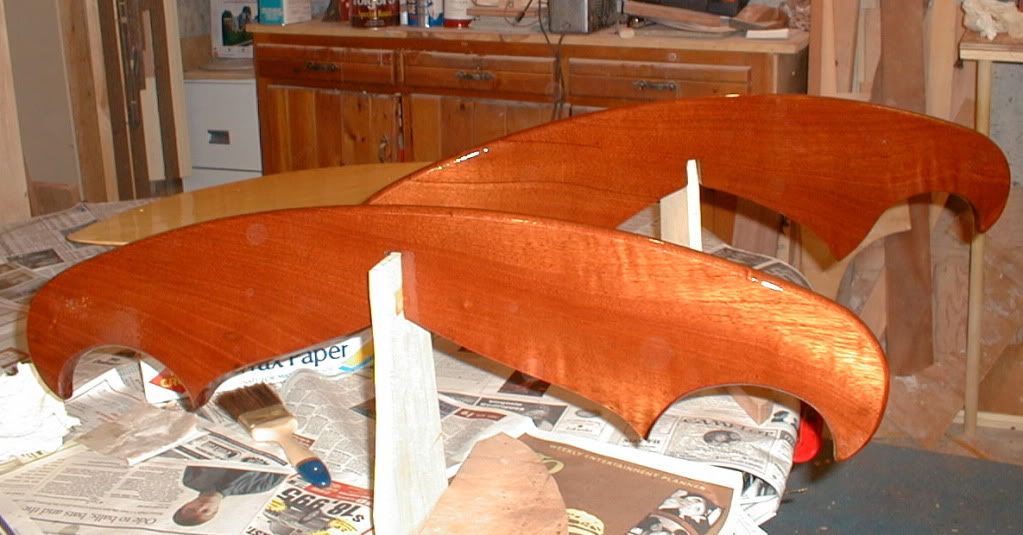 Base for the inside will allow the mattress to sit flat. It sits on the table in the foreground with rockers behind it.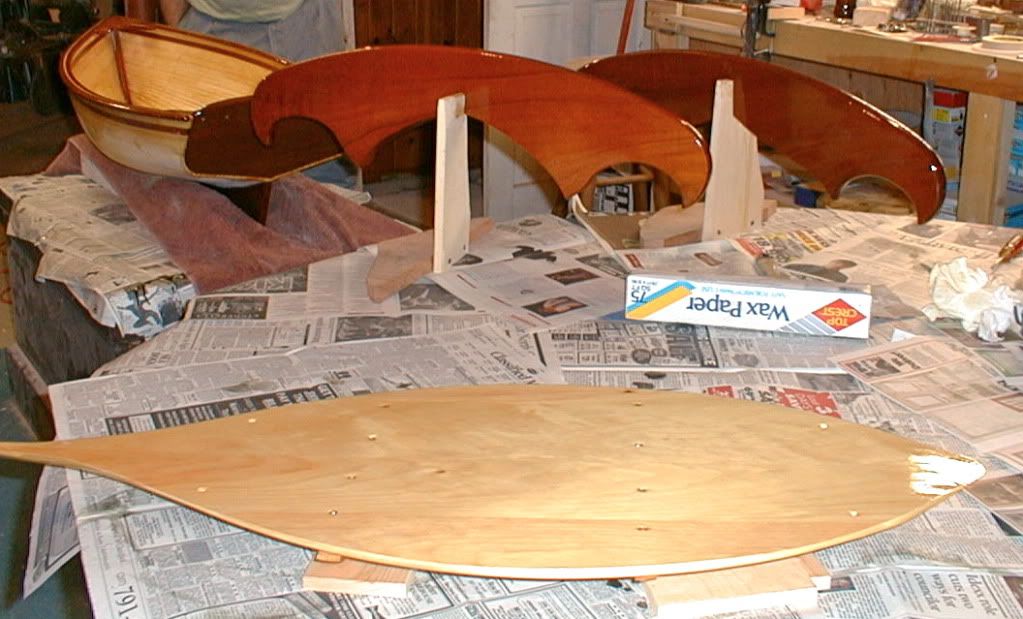 Custom cut foam ready to have custom cover stitched up for it.


Finished Product.

-- Jay, Southern Maine, Commercial Printer/Graphic Designer
---