Found a great little set of plans on line for this little bi-plane.
http://www.craftsmanspace.com/free-projects/biplane-kids-toy-plan.html
They are very detailed and had drawings for all the pieces. I simply placed
them on a computer and sized them accordingly and I was all set.
I used some pine and some old pallet wood I had kicking around. The darker wood was from an old pallet which I salvaged from my print shop. Someone told me it was swamp wood but being a novice at this I really have no idea what it is. It does however provide for a nice contrast. I found an old steel rivet in a drawer and polished the front of it and will use that to hold the propeller on. I am guessing I will wipe it down with some linseed oil to protect it a little bit. I was also considering adding some wheels to it. Ill have to think about that tonight.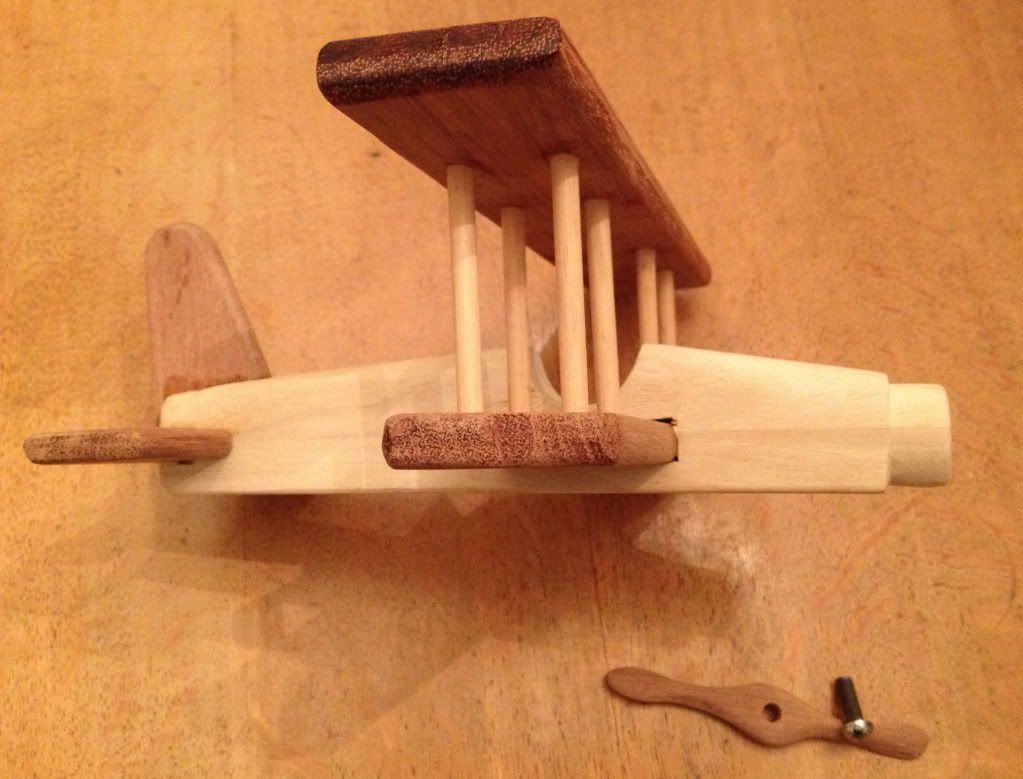 -- Jay, Southern Maine, Commercial Printer/Graphic Designer
---