So , my last project has turned into a bit of a disappointment. I've been working on a new outfeed/assembly table to sit behind my tablesaw. I had a plan in my head, I'd bought my plywood for the carcass and had an old hollow core door for the top. I was so proud of myself. Instead of rushing through and fixing my mistakes as I went, I spent some time with SketchUp to get a basic idea of what I wanted then put pencil to paper. I measured the height of my table saw then measured all of the dimensions of all the individual cabinet pieces and I was ready to go. I ran upstairs, grabbed the computer away from my wife, quickly found a website that would do fractional math, punched in all of the dimensions and ran back down to the shop determined to get the carcass build that night. I was finally ready to go.
I started with the carcass…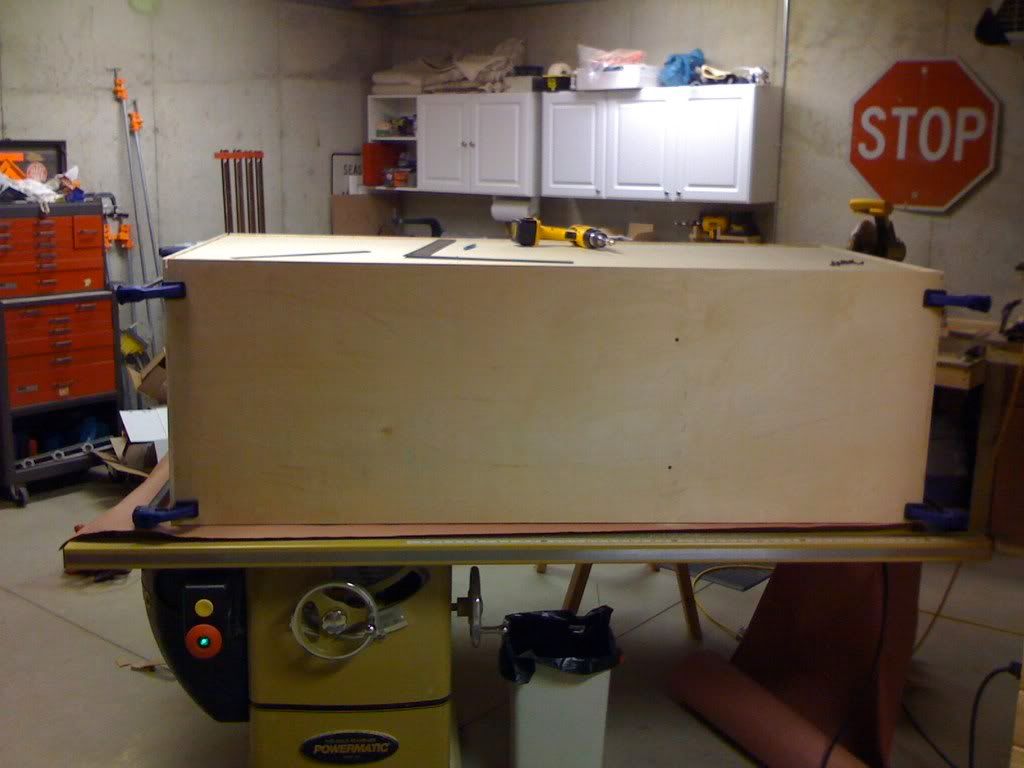 Then modified the hollow core door…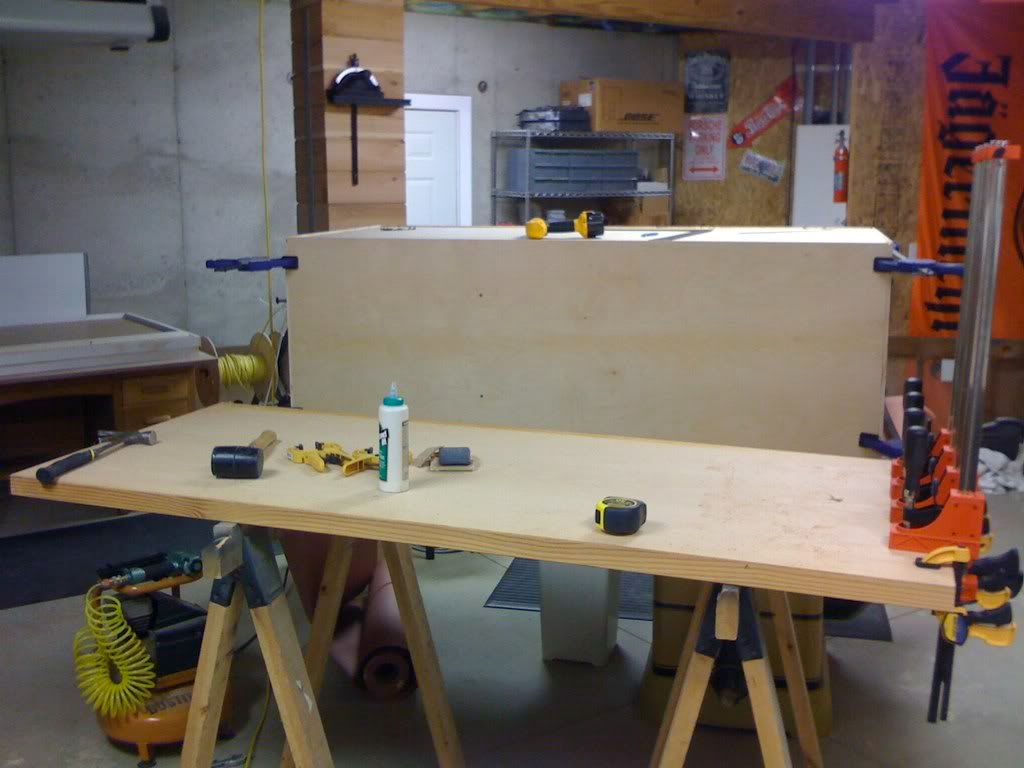 Got the carcass up on sawhorses, mounted the casters, trimmed out the plywood edges and even got a coat of paint on the outside…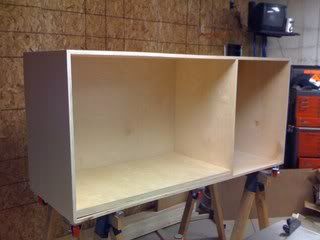 Then it happened. Oops!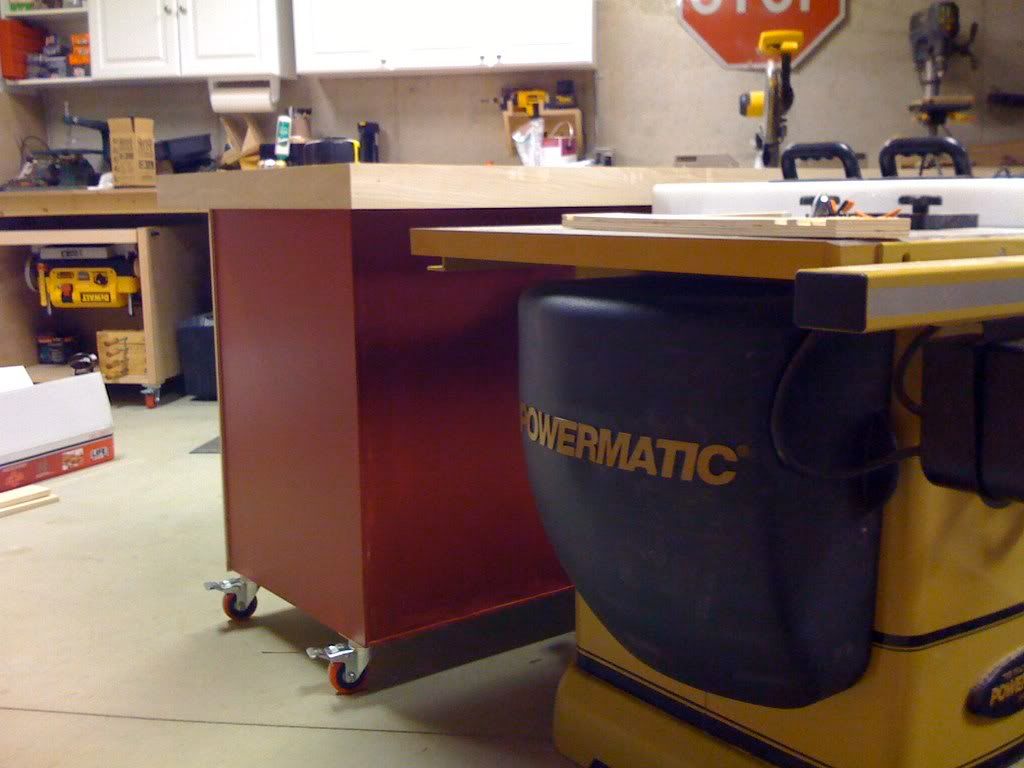 You can only imagine my frustration and disapointment at this point. In my haste to "punch" all of the dimensions in to the computer, I completely forgot to include the dimension of the casters.
The solution, which, for the record, I'm not at all happy with, is to remove the casters. Luckly, I had enough just enough room to screw on a few of those little plastic furnitire sliders so the plywood isn't sitting directly on the concrete floor.
The second solution, (and morale of today's story) a ProjectCalc Plus for $16 at Lowe's.
If anyone has any other ideas on how to remedy this mistake, feel free to chime in.
-- Measure once; Cut Twice, Three Times, Four Times...
---