I just wanted to share my new toys and see what info and advice I can get from fellow Lumberjocks.
So the first one is something I've wanted for a long time, but never put the money on. A planer. (Edit: a jointer, thanks Dave for correcting me.)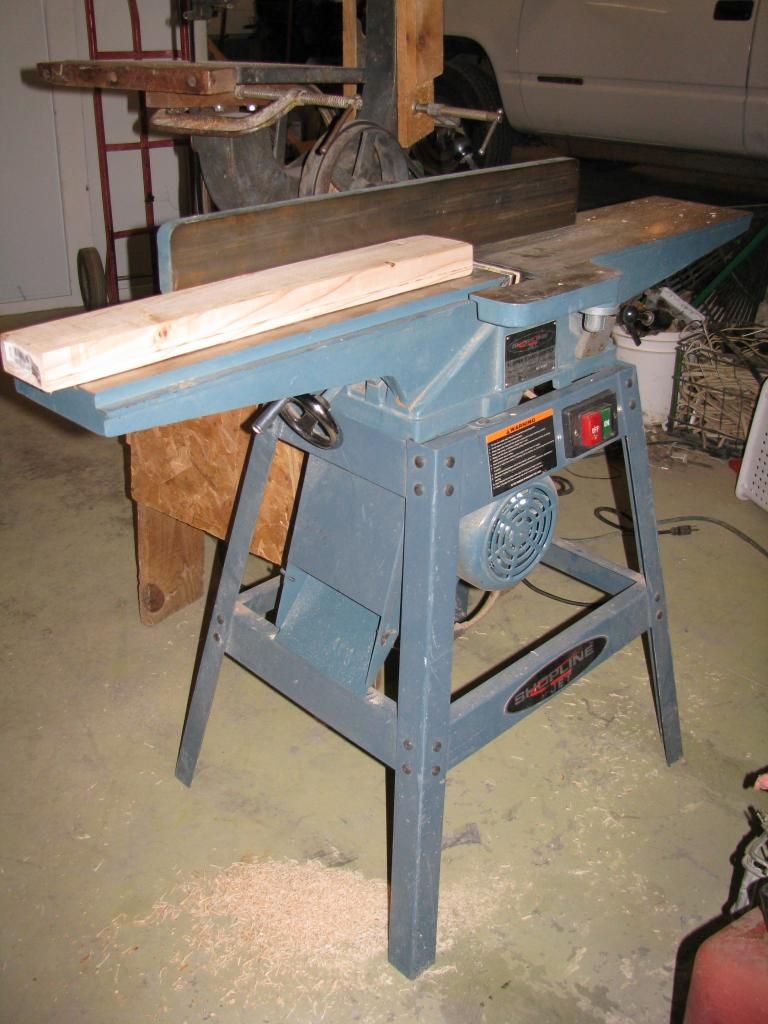 It says it is a Shopline by Jet. I assume that this may be a low level line made by Jet. I have yet to do any research online to see what I can learn about it. I didn't have my tape on me, but I'm guessing it is about 36" long with a 6" wide blade. The blades have two "V" shopped notches where I'm assuming the previous owner hit some nails or other hardware.
The second one is another tool I've wanted for some time and I'm excited about the new range of projects and styles I'll be able to experiment with now.

As you can see it needs some work, but it is functional. I did a quick lookover, but didn't see anything cast or stamped into the saw indicating the brand. The motor is a Dayton, but most likely isn't original to the saw. The plywood guards wiggle a bit and I am going to fix that. I'll probably paint the ply. I plan on getting a lot of ideas by the folks who have built there own saws.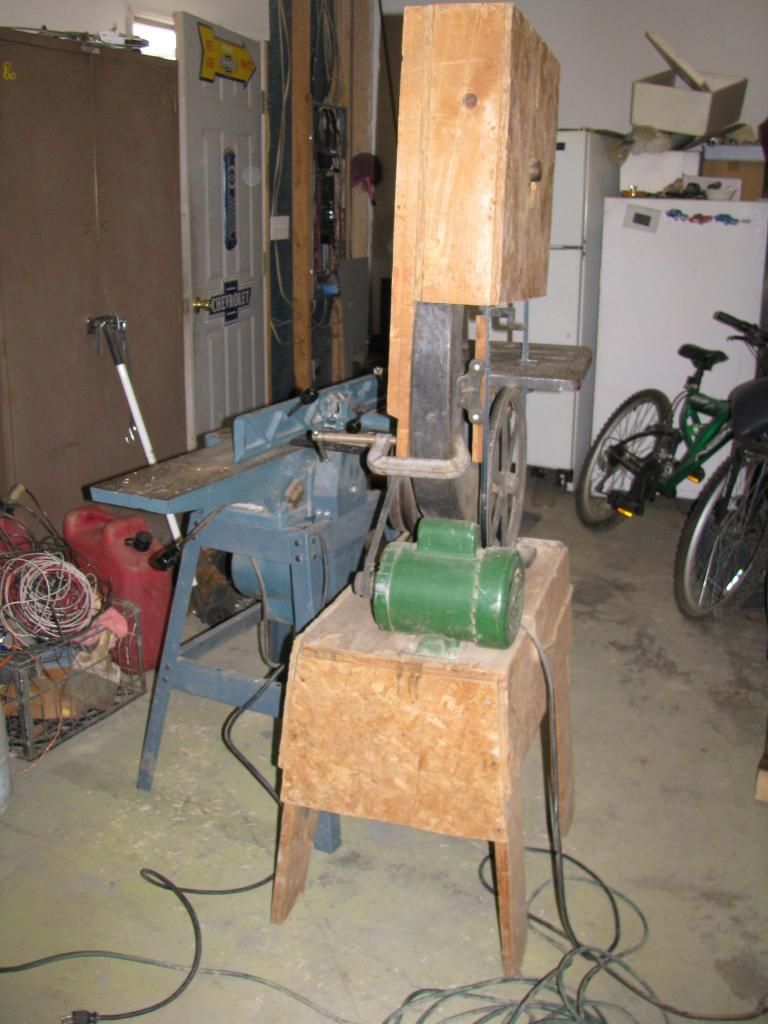 They are still in my dad's garage, but I've made some room to get them into mine. Time to reorganize the shop…again!! I feel like like I rearrange things every 6-9 months.
I also got a beginner carver's set and a wood burner. My Christmas has gotten better and better the past couple of years.
I hope all of you have had a great year or at least learned great lessons to carry forward to make the coming year even better.
Best wishes,
Jason
-- Jason - Colorado Springs
---