Hello again,
Just finished my homemade shop air filter. I had to change my original plans, which were to hang it from the ceiling. That's because I also wanted a washable filter, to keep down on the ongoing costs. So here was the final criteria: I needed a blower that would draw and push at least 800 CFm, a primary filter that would catch up to 5 microns, and a secondary filter that would catch 1 micron particles, and not be cost prohibitive. Plus – it had to be quiet.
So – I'm lucky – I'm in the real estate business, and have to regularly deal with HVAC people, plumbers, electricians, etc.
I put the word out to the HVAC people that I was looking for a take out blower and cage – in good working condition – hopefully with several speed selections. Lo an behold – one showed up not 8 days later – from a home that was being remodeled using in-floor radiant heat. Yipee – step one…
The 1 micron washable filter I found at Grizzly (http://www.grizzly.com/products/1-Micron-Washable-Secondary-Filter-G9956-/H2451 if you're interested). I live at almost 9,000 feet – the air is already thin – so I really wanted good filtration. But this filter changed the configuration – it needed 18 inches to work. I wasn't going to hang a coffin sized box from the ceiling, so I decided to build a roll around filter. Make it 1/4th less tall than my tablesaw, so it could double as an infeed table, and make it sturdy enough to put my future surface planer on. Kill 3 birds….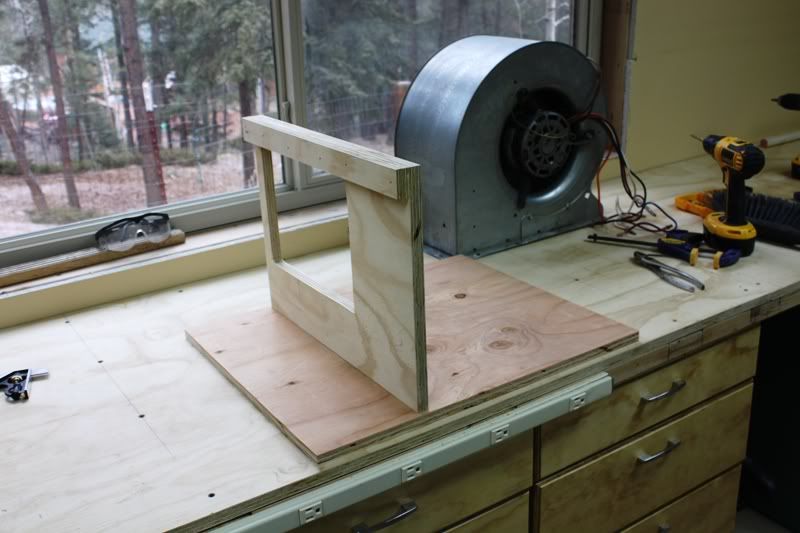 So I had to horizontally mount the blower. This would require some support for the side opposite the mounting holes.
So dowels with rubber tips seemed like a good candidate.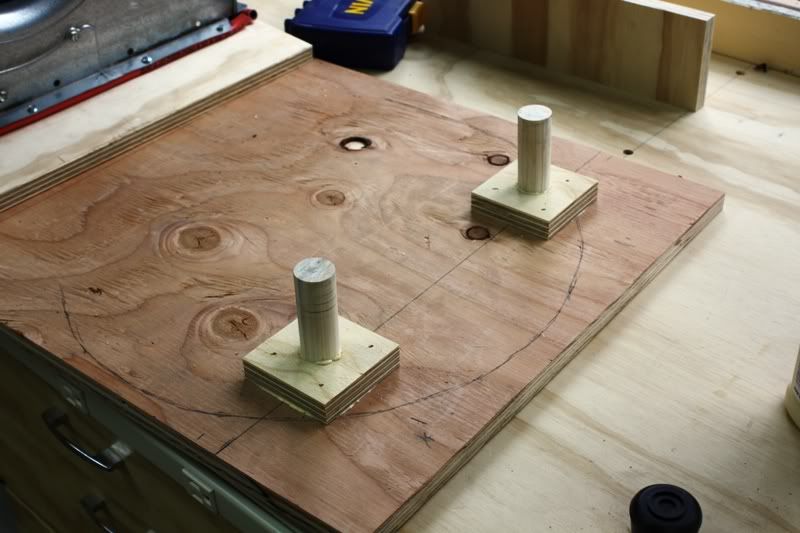 And I think I found a simple solution to dampen the motor vibration – I mounted it over some rubber hose:
So here is the blower configuration:
Now I needed intake holes:
and here's a pic of the bottom – it should stay where I put it:
I didn't want the exhaust too close to the intake, so I side mounted some floor registers. I'm also not glueing the back or top so I have future access to the guts if maintenance is needed.
So here is the semi-final assembly: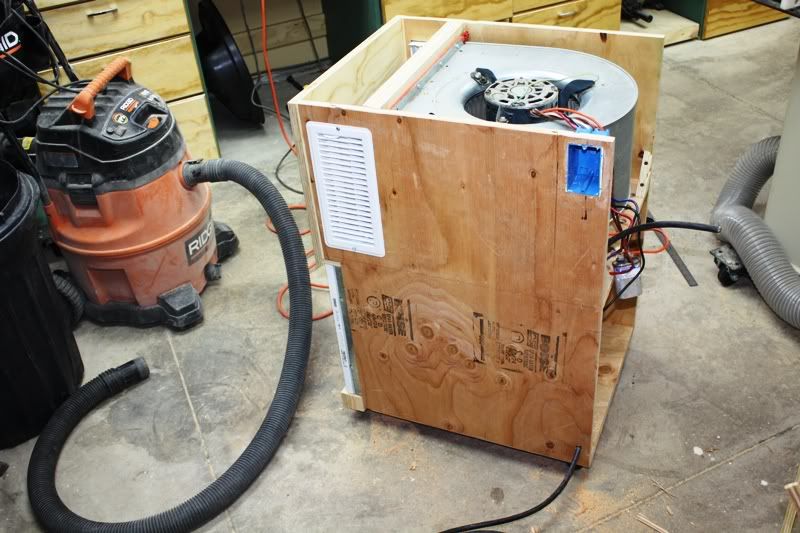 and from the back:
And after a coat or 2 of paint (Grizzly colored of course – lol), here it is finished: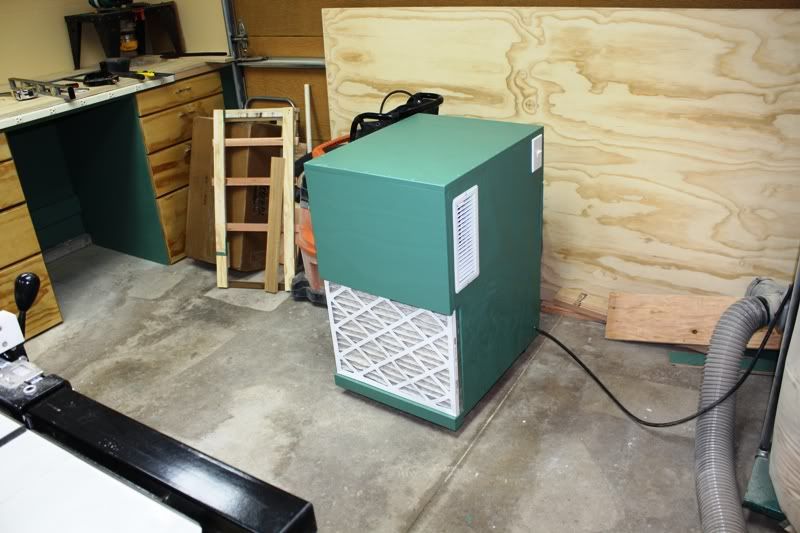 It's very very quiet, and rolls around easy (I put a big handle in back…). I just finished using it as an infeed table for my TS (I'm ripping out the parts to finish Norm's workshop Hutch…). The primary filter is already showing signs of dust, after only about 15 minutes of operation.
I think my lungs are gonna thank me! And thanks to you for reading!
-- James - I don't like jogging - the ice pops out of my glass...
---