Hello Friends! I am finally back from Iraq (back to Germany with my family that is) and have started the process of making new Totes and Knobs for my Bailey collection for my #3,#4,#5.#6, and #7. I posted earlier about my "Deployment Gift" purchase http://lumberjocks.com/topics/18574 that included new Hock Blades. I was able to print out LeeValley's Tote diagram and successfully rough new Totes for my entire Bailey collection. Tomorrow I will turn the front Knobs and hopefully pull out the rasps and shape the Totes. I am going to concentrate on one plane at a time though and go off of feel while I shape them. I will keep you updated on the progress. Have a blessed day friends.
Here is a picture of my youngest "Playing" with the future Totes and Knobs, he thought he would build a house.

I put them back on the planes while I was at the Arts and Crafts center on post to make sure that they fit the planes and thought to snap a couple pictures of them after I got home to show the progress.
Pic #1

Pic #2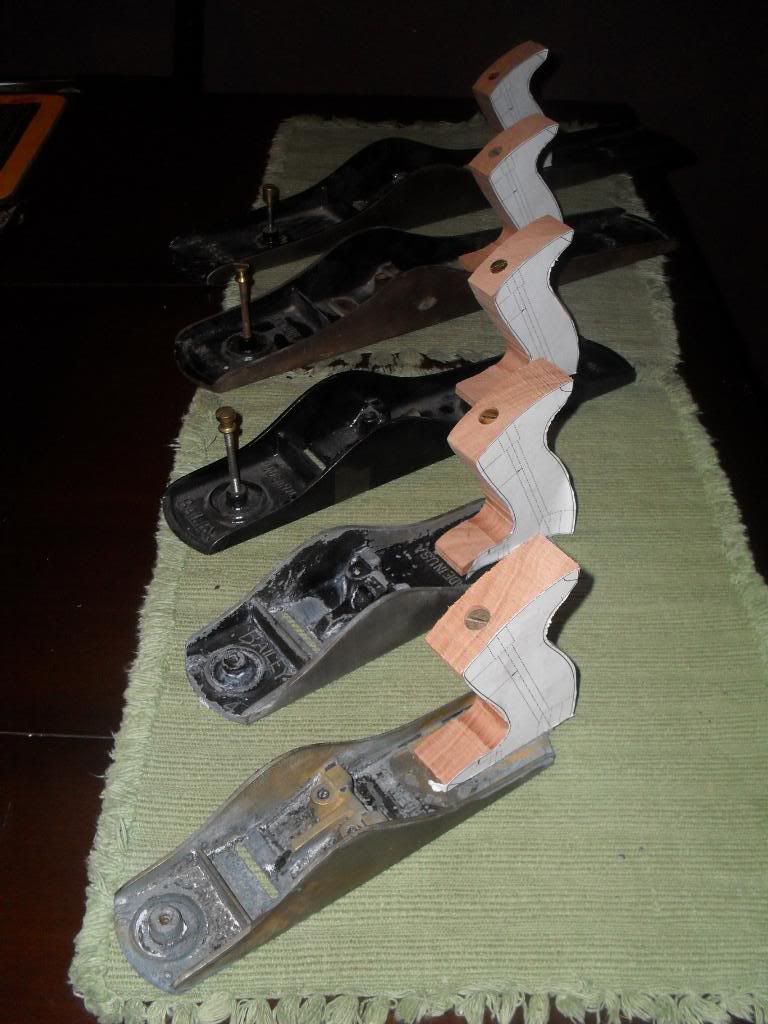 Pic #3

Pic #4

-- Dont just dream it, get up and live it!
---