I saw a post on here at one point, and also in an old issue of shopnotes about a mortising jig for my plunge router that seemed quick and easy. Since I need to cut a bunch of mortises for the blanket chest I am making I figured I would make one. I made some slight changes to it by using acrylic instead of hardboard and I used fender washers under the wing nuts. The runners were made from scrap maple which was sanded smooth and coated with a few coats of wipe on poly.
It seems to sit on the edge of a 3/4" thick board ok but is a tad wobbly. Also, if I get the runners nice and close so the bit can't wander from side to side, it is a little hard to move. I have some extra UHMW sheet laying around so I might add some to the face of the runners to see if that helps. For now it works good enough for what I need it to do. I picked up a spiral upcut bit from rockler to use with the jig to make the 3/8" mortises for the chest.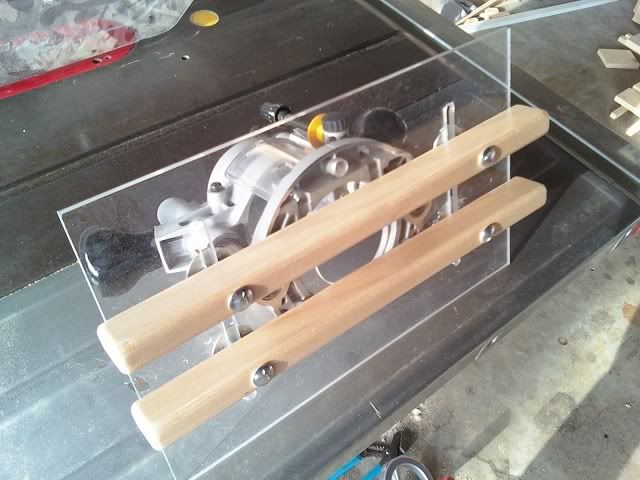 -- Good Judgement Comes From Experience. Experience Comes From Bad Judgement.
---