My Father- in- law is coming to vist next weekend from Vermont, he is a 4th Degree Knight of Columbus and is very involved with the Catholic church. Well the guy was nice enough to let me marry his daughter so I figured I would make him a little something to take back home with him. ( he is going by plane so it has to be smallish)
SO here we go…..
First the rough cut on the bandsaw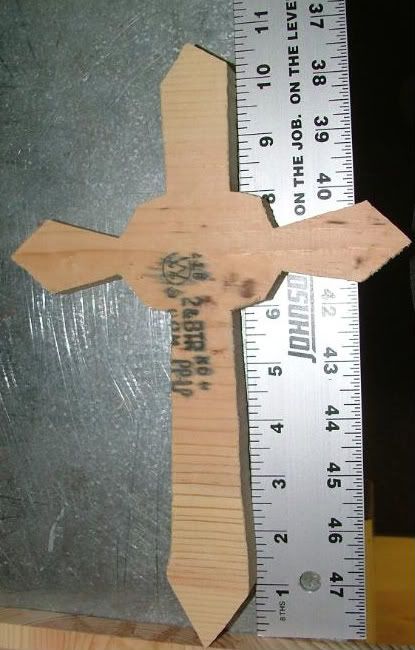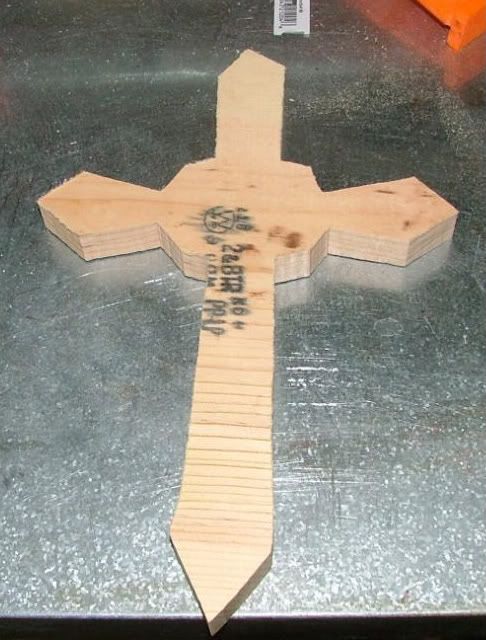 It is out of pine…. I decided to make is a bit thiner as the Cross was cut from 3/4 stock it is now close to 1/2"
Then I routed the edge using an Ogee bit…. it came out pretty cool I think…..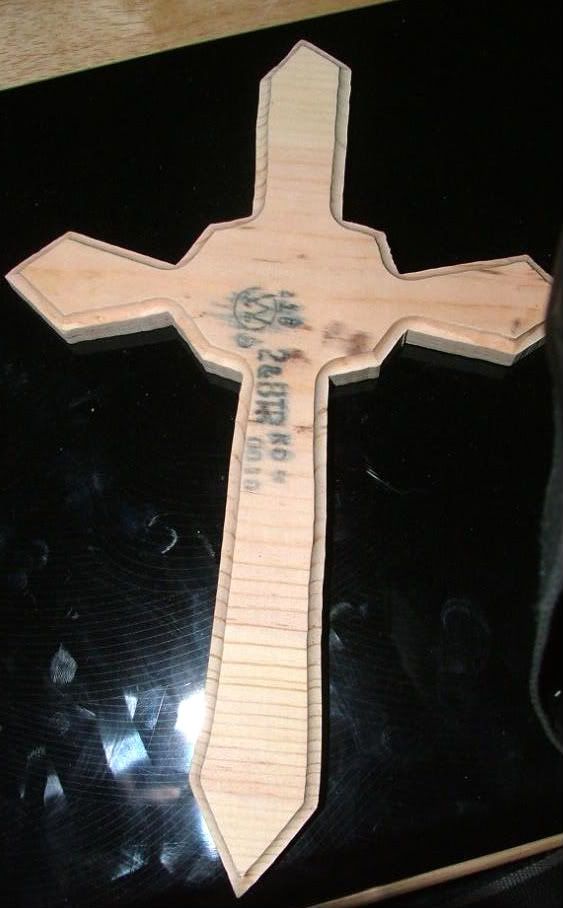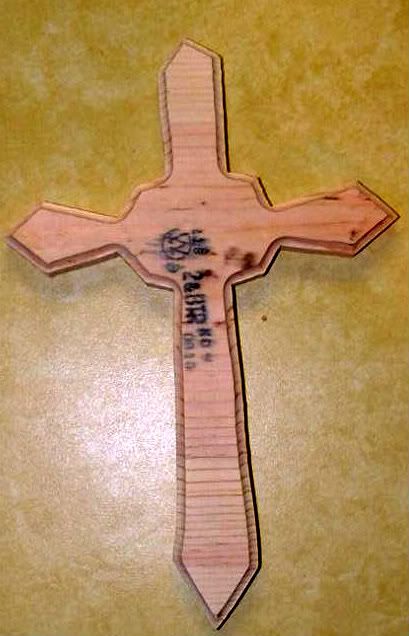 I am debating if I want to remake the Cross out of Oak or Mahogany or if I should give him the prototype I am working on( once it is finished) All in All I would say it was a good time in the shop today…............
Be safe everyone and thanks for reading!!!!
-- Hrolfr
---