Well, here is the other big tool purchase I made recently (spray can for scale).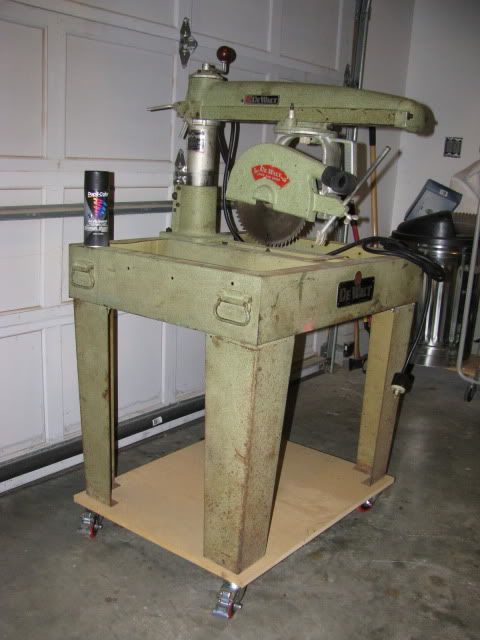 closer shot: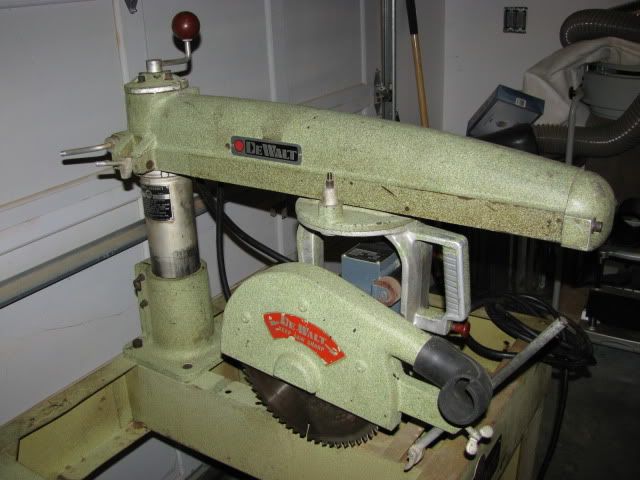 This saw was posted on ebay, but there appeared to be some inaccurate information on it (model number never existed, blade size was incorrect, serial number was never produced, etc). I wasn't able to get answers to my questions before bidding closed, so I passed on it. Apparently everyone else did too. I suspect it was a combination of a confusing description, making a big purchase without testing it out, and the shipping costs associated with crating a saw that ways over 200 lbs. I visited the seller and checked out the item at their location (a used tool reseller). Most things looked to be in good condition with 4 exceptions:
1) the crank only lowers the arm, it will not move back up. This is most certainly due to dirt because if I REALLY crank it, it will go back up but feels like it is stuck.
2) The power lock was removed and rewired as shown in the photos (pretty typical)

3) The original table is gone but more importantly, the "Right End Cleat", part T-10 in the manual is bent. I'll need to search out a replacement part.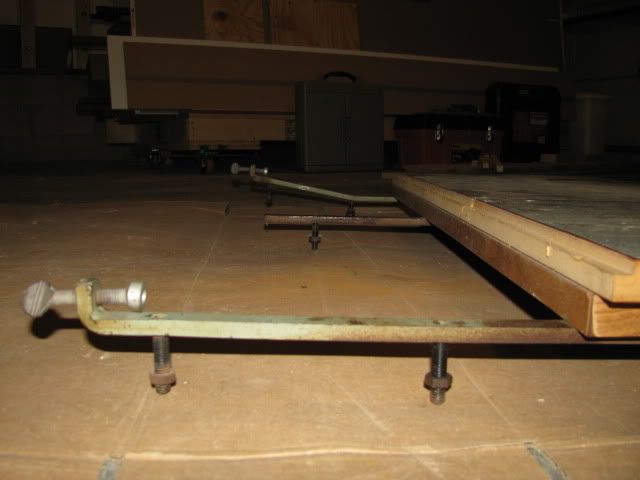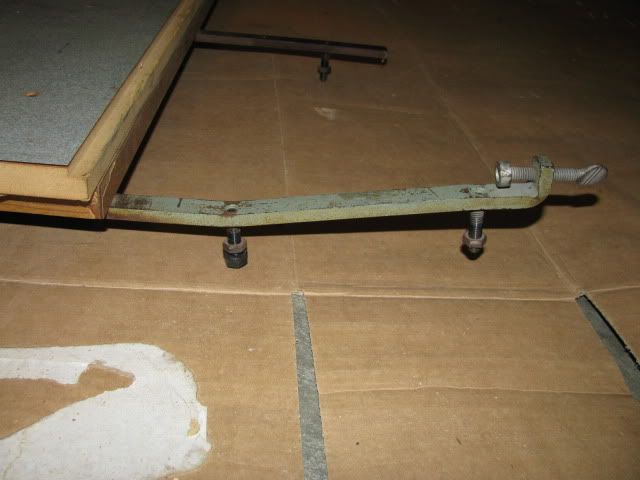 4) The rubber dust shoot is torn up

The positives are that the paint is in pretty good shape, I see no real rust (except minor surface rust on the stand), the saw has all it's original knobs (removed in the photos), and I was told the saw does run.
I plan to refurbish this saw as opposed to doing a full restoration. I think that if I can get a replacement cleat and a used copy of the Mr Sawdust book, I should be able to make this into a nice user saw.
Even if I get a replacement cleat, I don't think I'll keep the old table. It looks pretty thrown together, although I admit I haven't used these saws much. I still think I can do better.

I already put the saw on a wheeled cart that I made. I can push this thing around like it doesn't weigh a thing. Finding space is the tougher trick.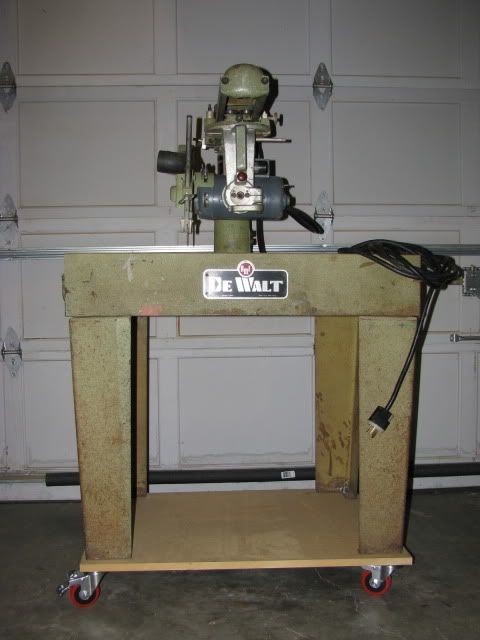 I'm debating using this saw to replace my compound miter saw, or at least packing the miter saw up and pulling it out for occasional use. This seems like it is much better suited for 90 degree crosscuts and I'd also love to use this for cutting dadoes to make some built in bookshelves. Any thoughts or advice on cleaning this guy up? Thoughts on my proposed uses?
---