I got this tool at a GREAT price on craigslist about a year ago. I actually remember the day. I was listening to the Hokie game on the radio on the way back from my purchase and I literally RAN into the house to see my Hokies complete one of the greatest comeback drives I've witnessed in my 15 years of watching Hokie football. Tyrod Taylor had lofted an 80 yard pass to Danny Coale against Nebraska and was about to complete the comback with an amazing scramble and touchdown pass just a couple plays later.
The football season hasn't been as kind to us Hokies so far this year, but that's another story. Back to woodworking. Here is the 8" Grizzly jointer I bought (i added the mobile base myself):

It was unfortunately stored in a shed with a dirt floor and LOTS of air circulation. While no water leaked on it, I think there was enough air circulation for morning dew to settle on the cast iron. Here is a shot of the bed: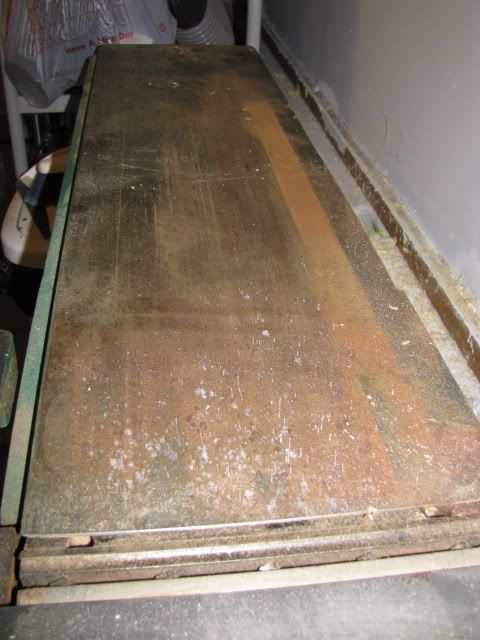 And a shot of the fence (sorry for the awkward angle, its all I've got):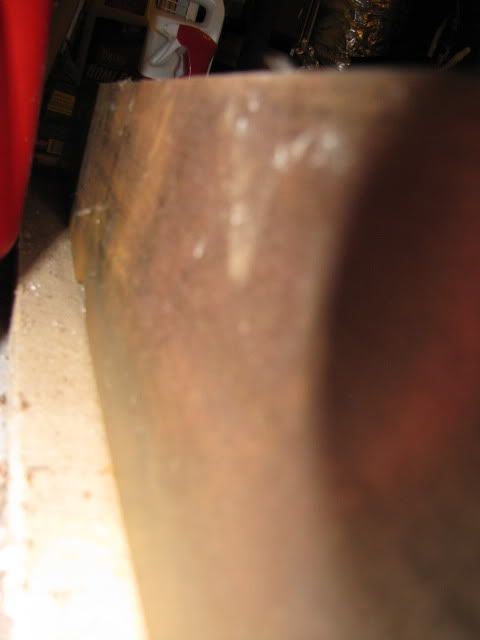 The motor supposedly runs, but these are original 15 year old bearings and will need replacing (same hods true for the cutter head):

It is pretty bad, but I was confident that I could clean it up reasonably well. My bigger concern was with the cutter head. The rust is pretty bad. It got the head, the screws, and the blades: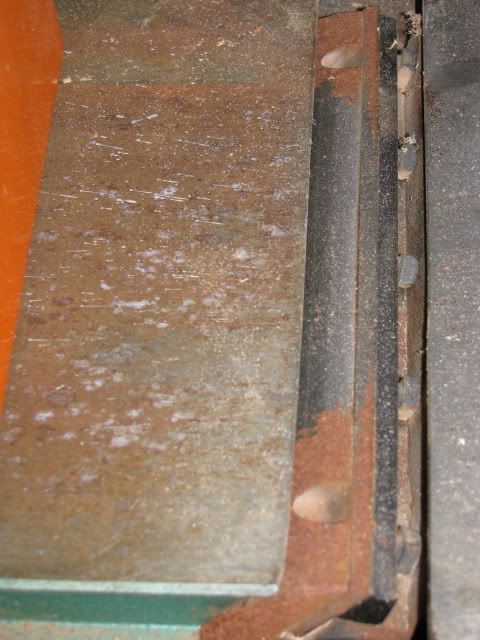 All the threaded parts were pretty bad.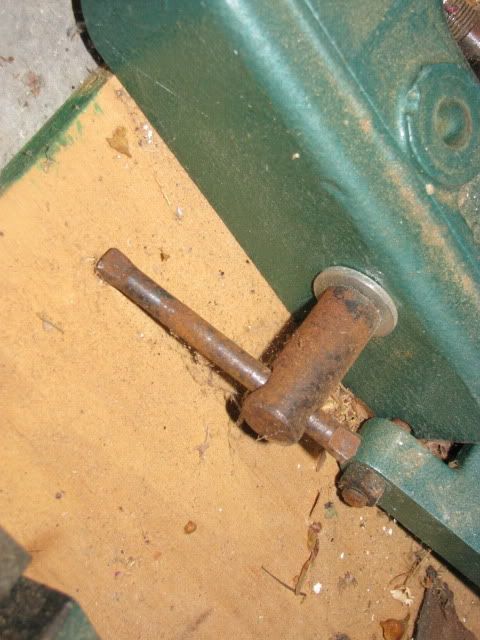 A soak in evaporust cleaned it up well:

The bed height adjustment rods were PURE rust: They got the evapo rust treatment too and a coat of paint: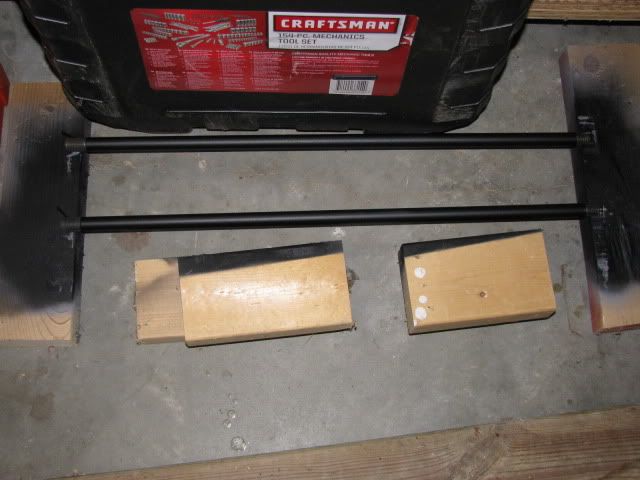 one more shot: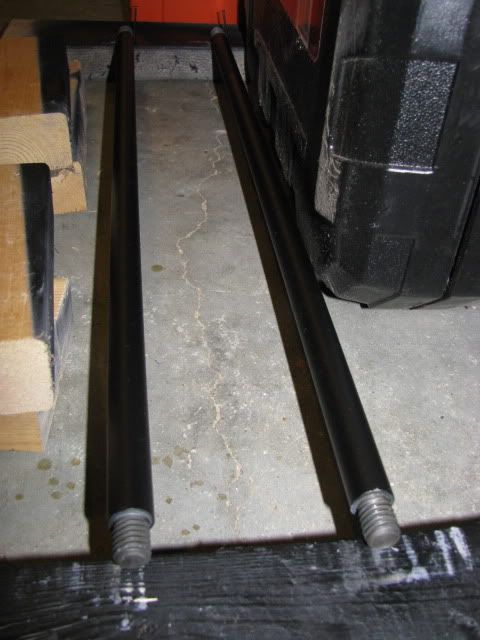 More posts to come soon (ok, more like eventually). I'm working hard to get up to speed on my blogs that I fell behind on this summer, but this is prime woodworking weather so the blogs will wait when the highs are in the 50s-70s. Enjoy and feel free to ask questions!
---