Sorry this component of my dust collection system didn't get broken down into steps better, but I was juggling so many things at once (workshop and family related) that I couldn't get good photos and keep up with the posts. Here is the dust collector that I built from a recycled AC blower unit and how I came up with the design.
I had a perfect spot high on an empty wall. It would be out of the way, but central enough to get good air circulation. Here is my planned location. It is a small space, so I had to make my air filter fit.

More specifically, here:

I used a fan provided by my favorite heating and air company. I'm probably their favorite customer too after spending about 10 yrs worth of woodworking budget with them this year (-:

A little grungy, but I was assured it was in great condition. It was VERY quiet (aside from the whoosh of air) when I tested it.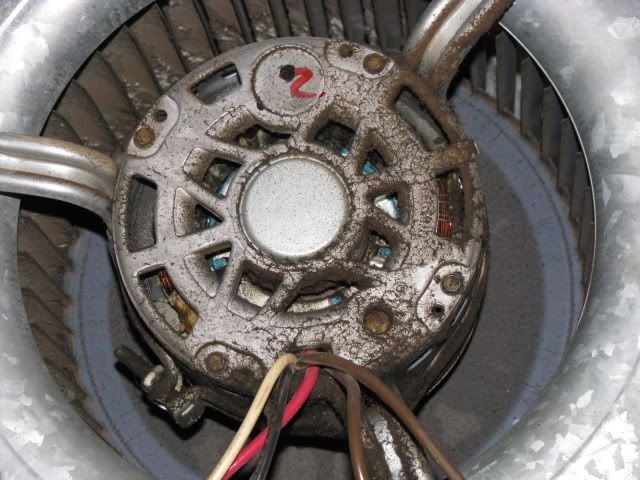 I also wanted to be able to set the blower to run for a little while and hopefully shut off on its own so I used a timer switch.

The final project consists of a box made of 3/4" construction grade plywood. It is 21.5 inches wide, by 21.5 inches deep and about 30 inches tall. These dimensions are important because it uses 20×20 filters. The filters slide in through a flip up door on the front. They slide in along 3 pairs of runners (1"x1"x20" mdf strips). I made one mistake and hung the unit too close to the ceiling and the door doesn't open far enough to fit the top filter in. I'll just make due with two filters I guess. The unit is hung on a french cleat. The top of the unit was just 1/4" plywood that I cut a HUGE hole out of to allow the air to be pulled in. Without further delay, here is the unit installed: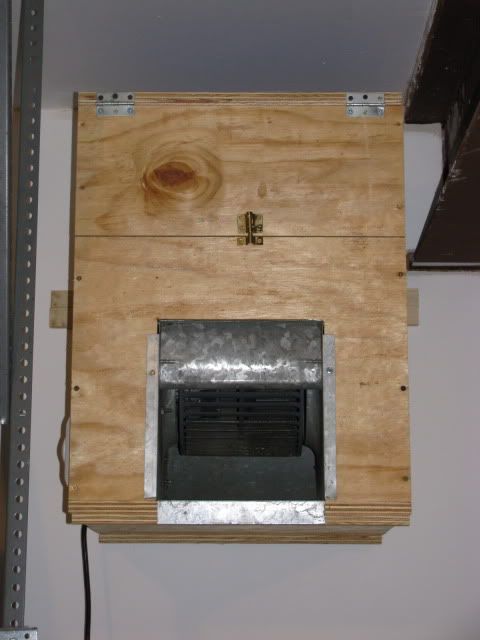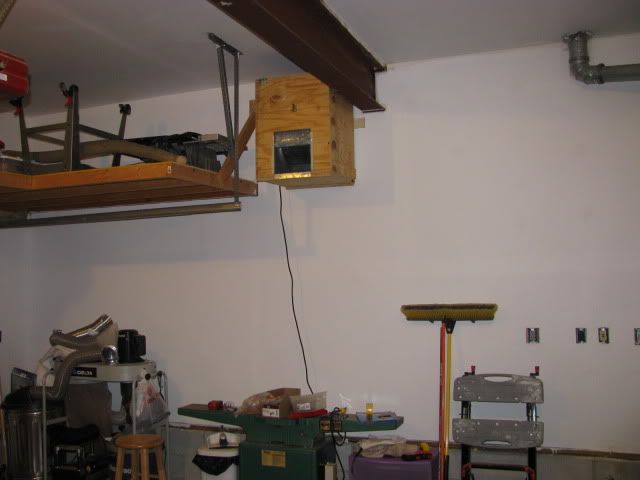 I do plan to put chicken wire or something like it over the front opening. It feels pretty dangerous to have that fan spinning at high speed and completely exposed. I can't imagine what it would be like if a tall board were to bump the blades when I am moving them around. Enjoy and let me know if you have questions. Sorry I don't have more pictures. I didn't have a ladder accessible to open the filter door right now.
Next up will be a revamped cart for my dust collector.
Special thanks to my friend Beej for helping me with the wiring and my dad for helping my get this heavy thing on the wall.
---