Another staple jig for the bandsaw is the circle cutting Jig. I created this from ideas on the internet, can't remember the exact site but if you do a search you'll find it.
1) The center part slides out with a pin near the end to act as the pivot point

2) The radius of the circle is measured from the blade to the pivot point

3) Fence aligns the jig to table, the knob locks the pivot slide in place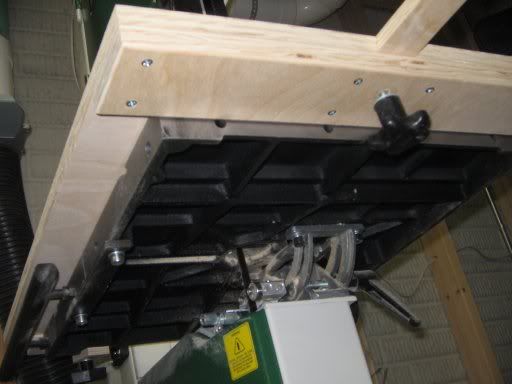 4) penny is used to distribute pressure across slide which presses it against the top of the jig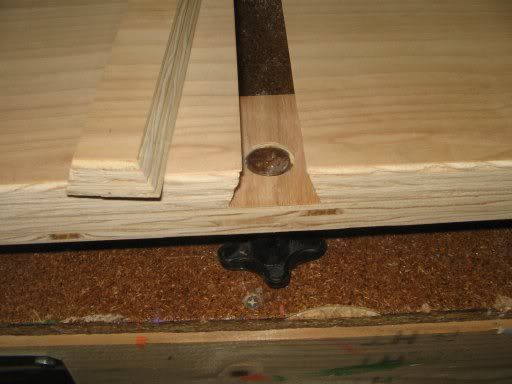 5) The left side of the jig clamps down on the table to secure it in place. Front clamp: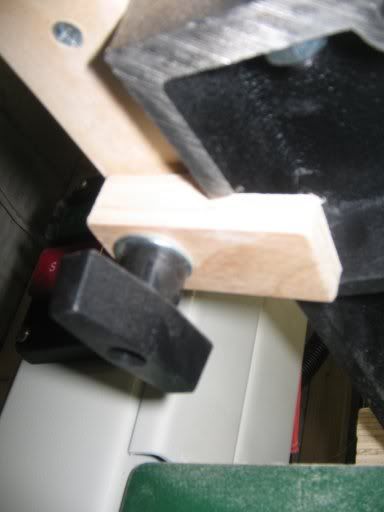 Back clamp: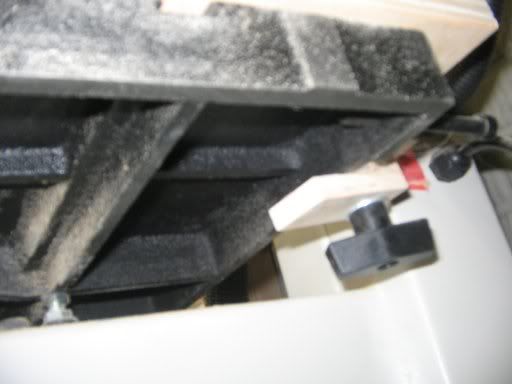 This jig can be theoretically be used to cut a circle with a diameter up to 72" by turning the slide around in the slot. However, I can't image that that would be practical or fun to try.
Thanks for looking
-- John H. [To invent, you need a good imagination and a pile of junk. ~Edison]
---