One of the reasons I got my Rikon 14" Deluxe was to mill small logs into lumber and bowl blanks. In order to do this safely it is important to keep the log steady while pusing it past the blade. Here is my version of a log sled that I built for it
1) The base is 3/4" BB Ply. On the top I have placed two Incra tracks to help adjust the depth of cut.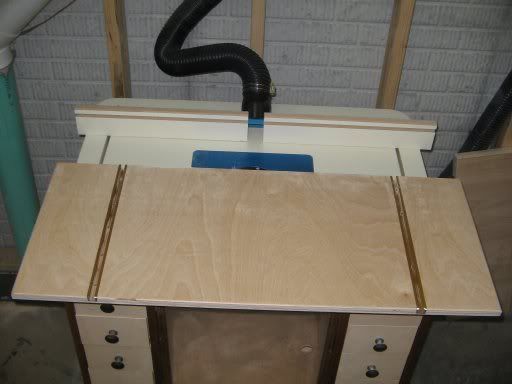 2) I have added a runner to the bottom to ride in the miter slot on the BS. (it also fits in the slot in my router table which is nice because it sits flat while I adust the depth of cut.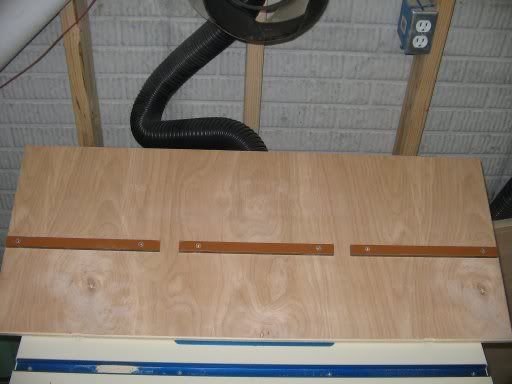 3) In order to keep the log still I added a 10" tall fence that rides in the Incra tracks. The vertical slots give me a place to drive screws into the log to keep it steady.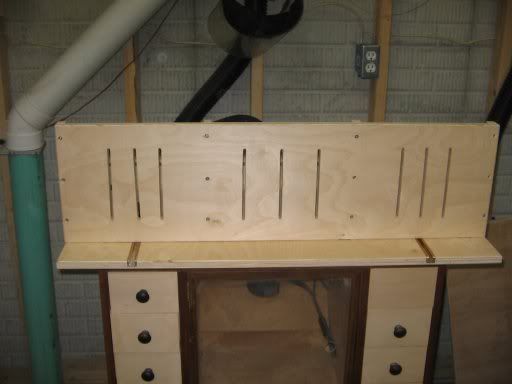 and from the rear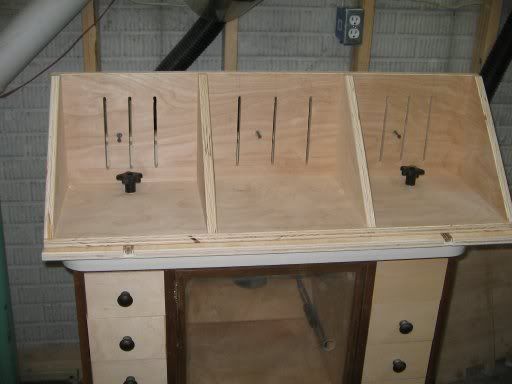 4) Attaching the log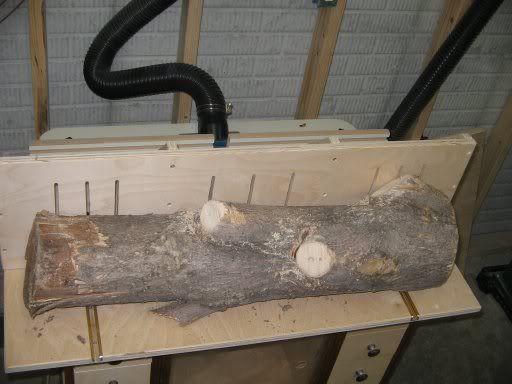 5) First pass through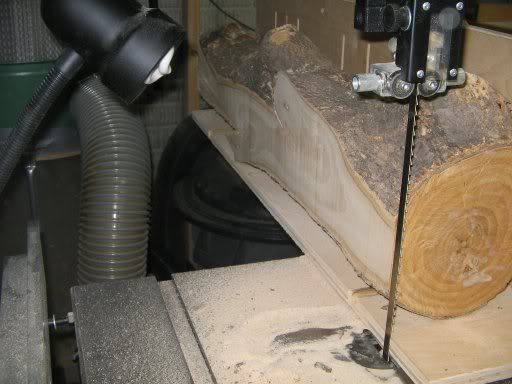 6) Logs can be heavy so I use outfeed support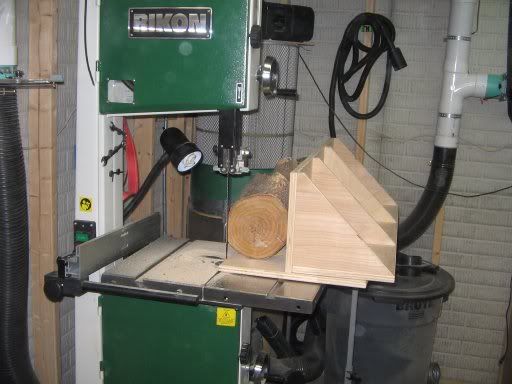 7) Setting up the next cuts couldn't be easier. Set one side with combination square. (I have cut ~5/8" slabs so final milling will take it to 3/8" to 1/2")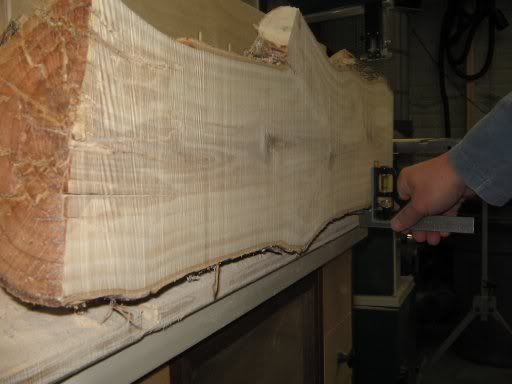 Set the other side and go!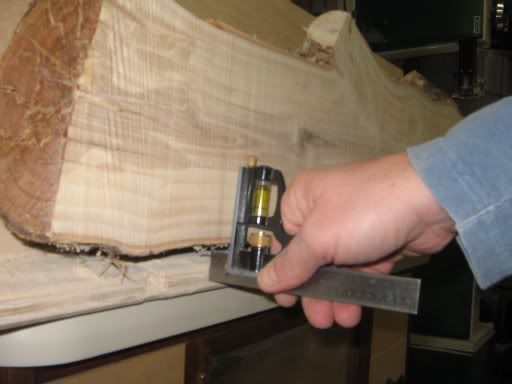 8) The log is now lumber. As not to waste the rest of the log, I cut stacking stickers out of the remaining section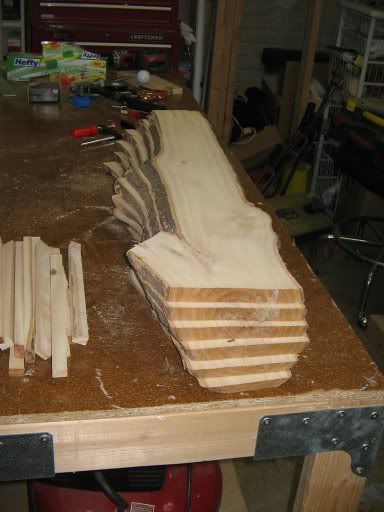 The first 3 sections of log I have used this on have gone without a hitch. My source of free wood has grown exponentially! The only thing I will rig up now is some table support to make sure the weight of the log doesn't flex or damage the table/trunion.
Thanks for looking
-- John H. [To invent, you need a good imagination and a pile of junk. ~Edison]
---