click the marker to see the address
The genesis of my shop began with a move from one city to another early in 2013. The house we bought had a mostly finished garage with all the walls done and nice workbench already built. Needing more storage due to the fact the house had a finished basement I proceeded to build some large wall cabinets in the garage.
Before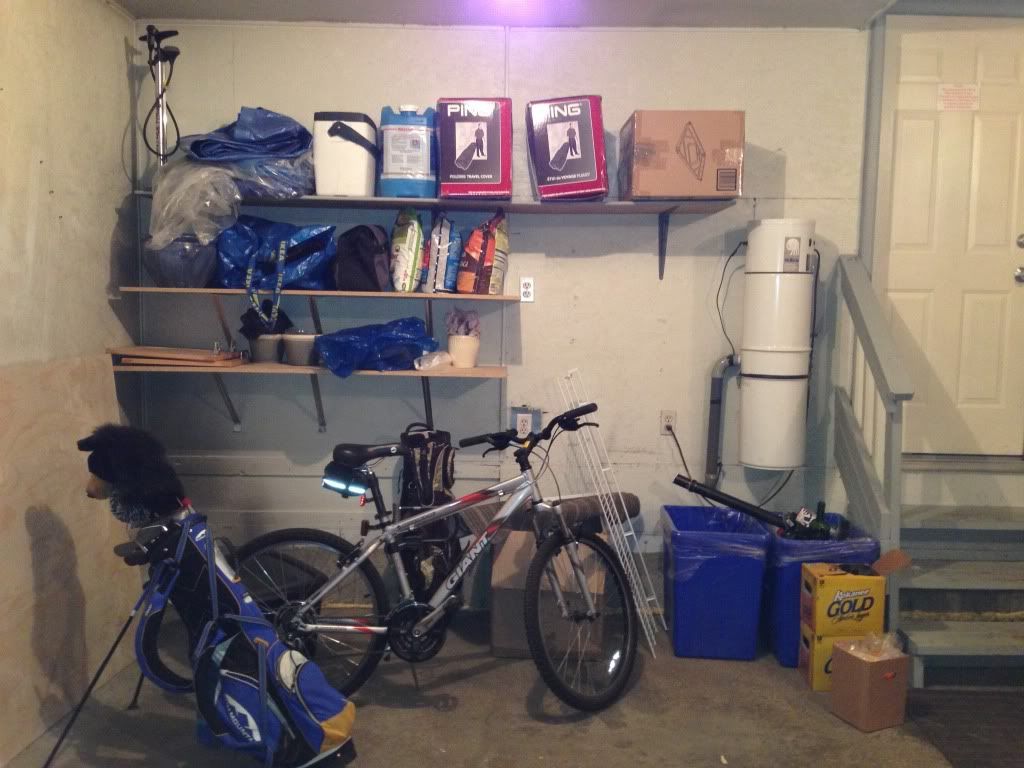 After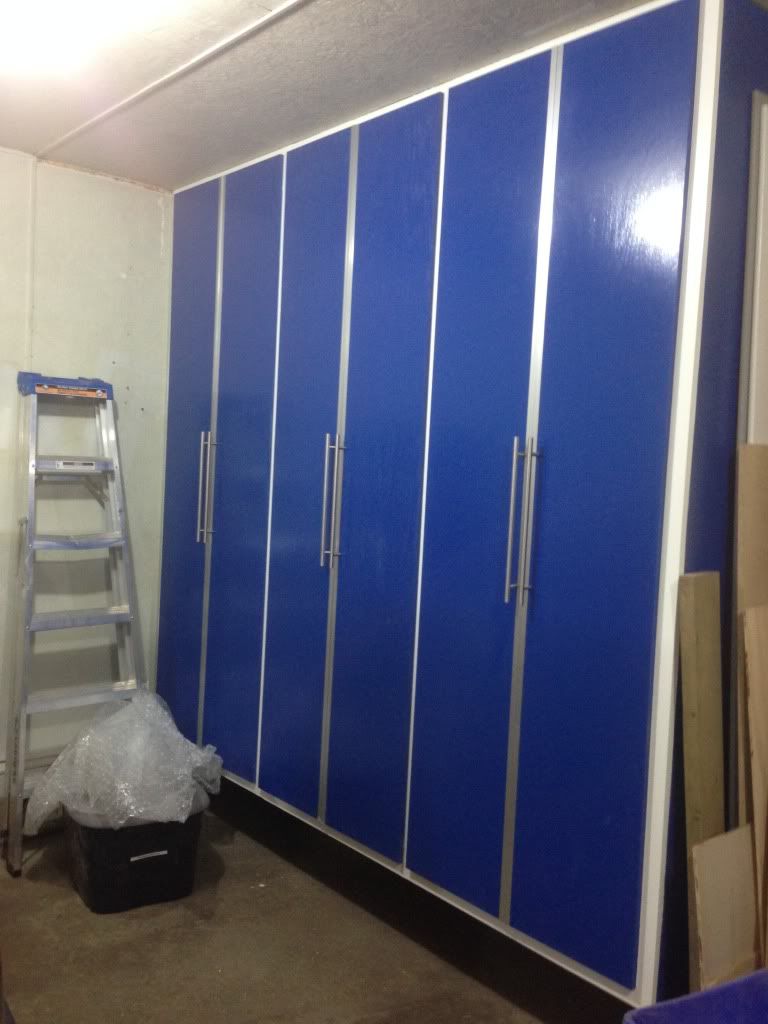 With those built I turned my attention to the workbench and the lack of storage there.
This is a pic of when I installed the heater.
Before.
After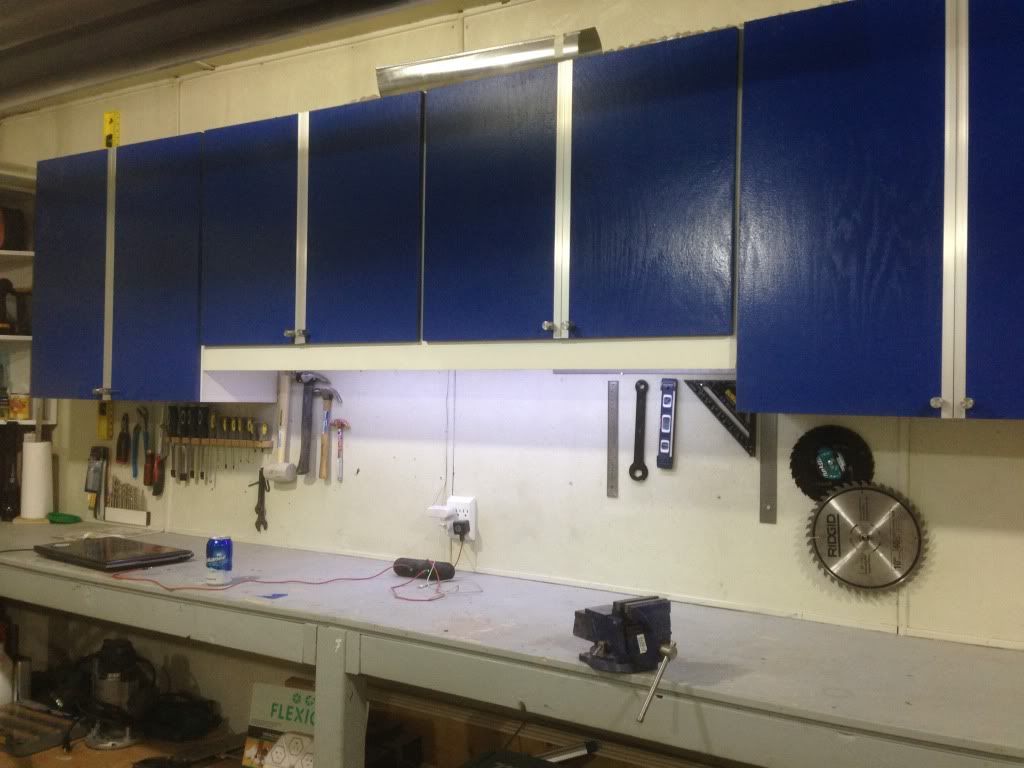 With my better half insisting on parking in the garage(who use's their garage for vehicles? I'm mean really!!), I'm forced to be highly mobile and able to stow away all my gear in a heartbeat. This was the the big reason for my purchase of the Ridgid r4512 TS. The mobility is just awesome thanks to the design of the base and is solid once you drop it down. I also just completed turning the right side into a router table. I'll post more pics on how I did that in a another post.
And finally the fab table I built when I started building the first set of cabinets. I owe thanks to the guy who we bought the place from for this table. He left behind all the materials you see to make this table possible. Took about 30 mins to build and has served it's purpose every day I'm out here muddling around. I must be getting old, I muddle now.

My next shop upgrade will be a mobile fab table that will fit under my main bench. This will most likely take place some time this spring when it's "warm enough" for the girlfriends car to be outside over night. And if the girlfriend is reading this right now…MUAH Love you!! ;)
-- "I've still got things left to do." – Walter White
---