When I gave the first bandaw box that I made to my wife, my little girl (she'll be 4 in July) specifically requested a heart shaped box. That became a "red heart shaped box." She hasn't stopped asking me about her "red heart shaped box" since. I finally got to make it for her yesterday and gave it to her right after her bath.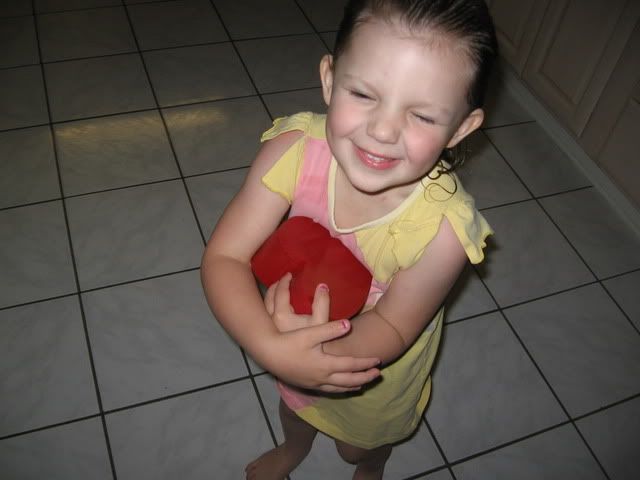 I've had projects I was proud of before. But nothing like this. And the pride didn't come my craftsmanship on the box. In fact, the box is pretty crummy. Made out of construction grade "whitewood" from Lowes, a couple small mistakes and one big mistake, and a bad paint job (spray paint). The pride came from her reaction to it. She must have thanked me and hugged me a million times and said "it's beautiful" just as many times. She wouldn't let it out of her sight. She held it and hugged it and talked about what she was going to put in it and how she was going to keep it by her bed. She said, "when the sun comes up I'm going to say 'Good morning, red heart shaped box!'" She fell asleep curled up in my lap last night holding her box.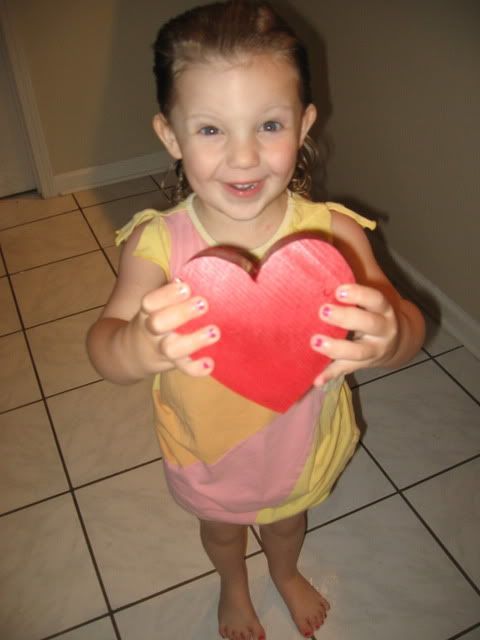 That something so simple and imperfect would make her so happy, and it was something I made… that's a feeling like nothing else. I have to say that of everything I've ever made, I'm proud of that crummy little red heart shaped box most of all.
-- "I am always doing that which I can not do, in order that I may learn how to do it." - Pablo Picasso
---