I am in the midst of a bathroom remodel (which will have it's own post later).
We live in old arts & crafts style house.
During this bathroom rehab, we chose to lose a closet which was our storage and hid the laundry chute.
I decided to build a craftsman styled column built in that would serve as also storage and house the laundry chute.
It is all to be built with quartersawn white oak.
I love discovering what is hidden inside of rough lumber.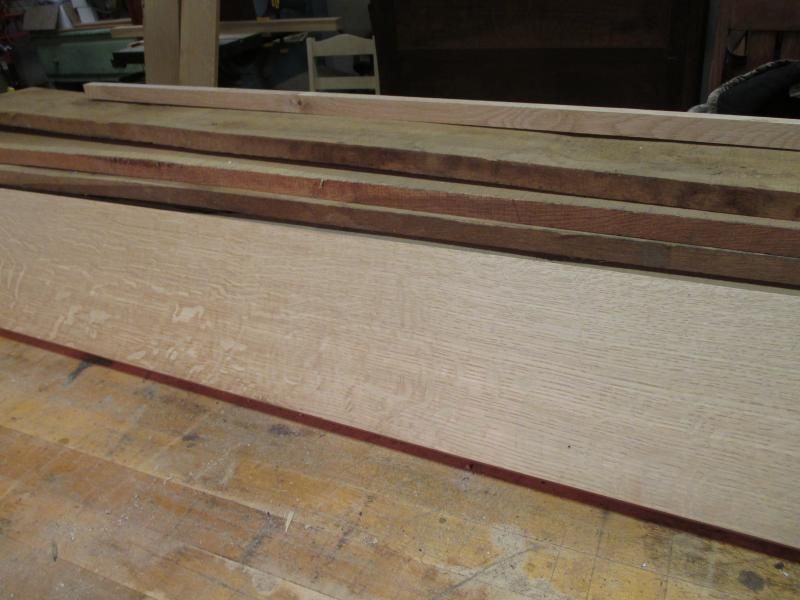 I am using pocket screws in the construction of the frame and panel sections.
The doors are hand cut pegged mortise and tenon joinery
I did prefinish the panels before assembly so they will still look good with seasonal movement.
Getting the details right with a card scraper.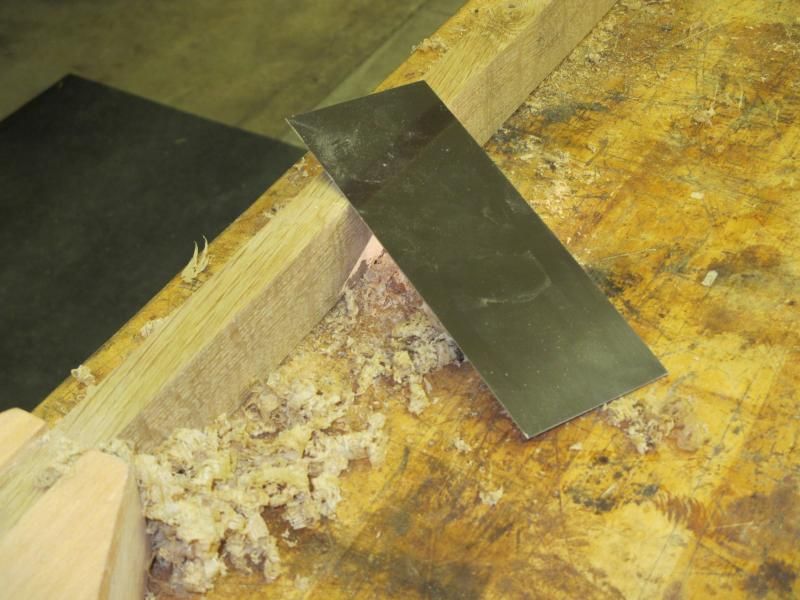 This is the door to the base of the column which will be the access to the laundry chute.
Notice that the stiles and rails were cut from the same boards that make up the door frame so the grain flow between all pieces.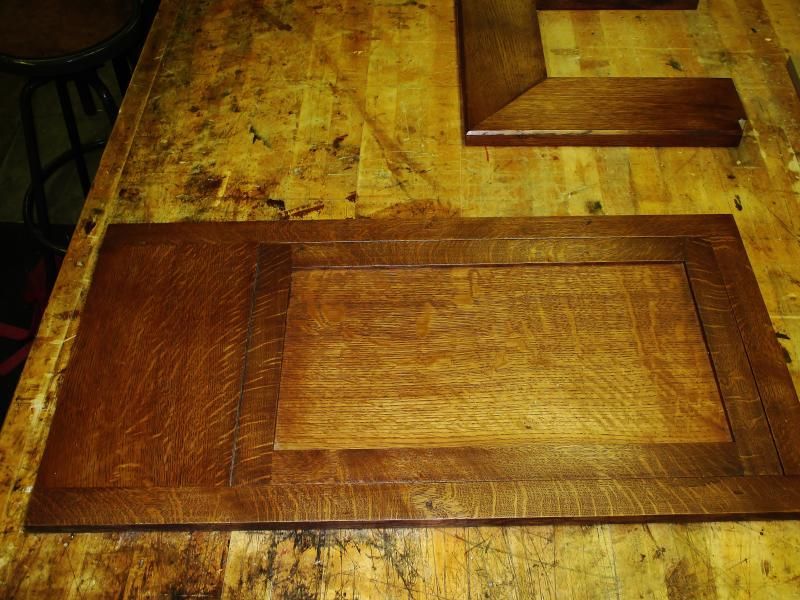 Test fitting everything before assembly
Everything is held together at this point with blue tape.
Inletting for the hinges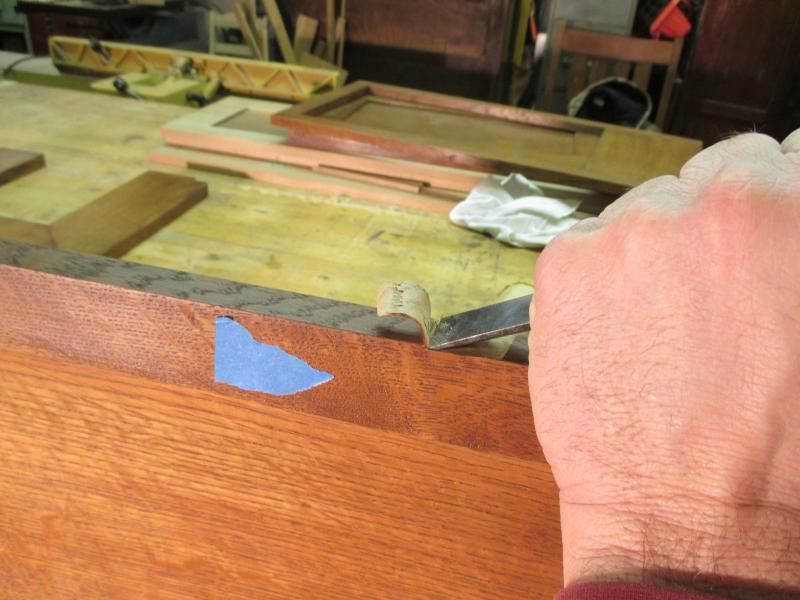 Installing hinges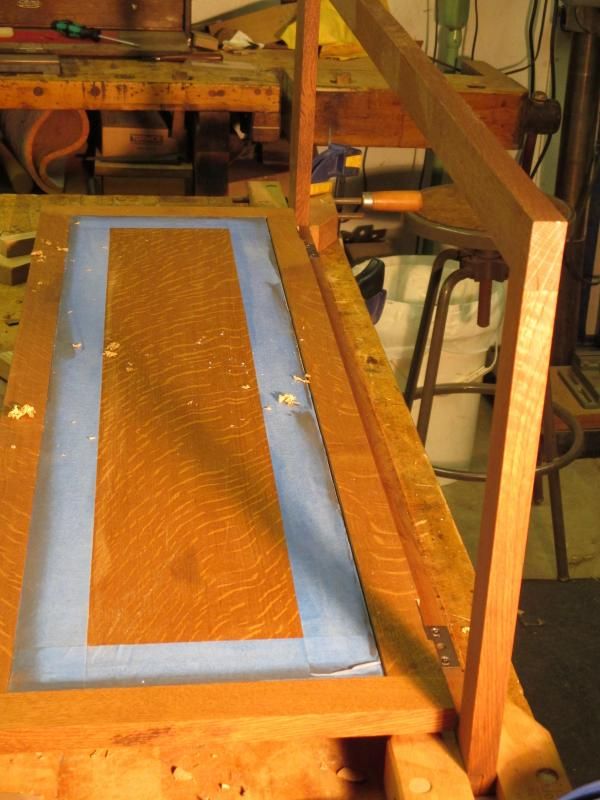 Door installed checking for fit
Detail of hinge and pegged mortise and tenon joint.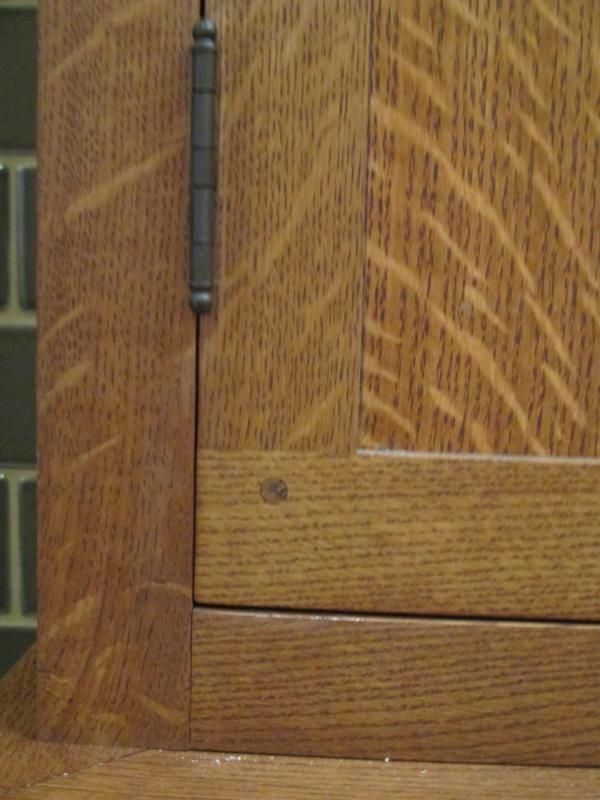 Next up is making the trim for the top of the column
again in white oak with a chamfer on the lower edge.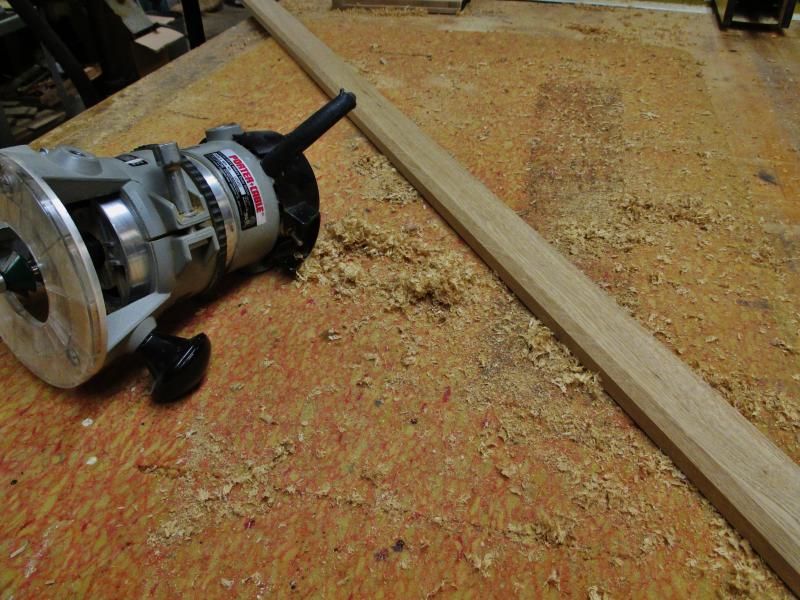 Test fitting the top.
It finished out at a solid 6/4 also with a chamfer on the lower edge.
Attaching the upper trim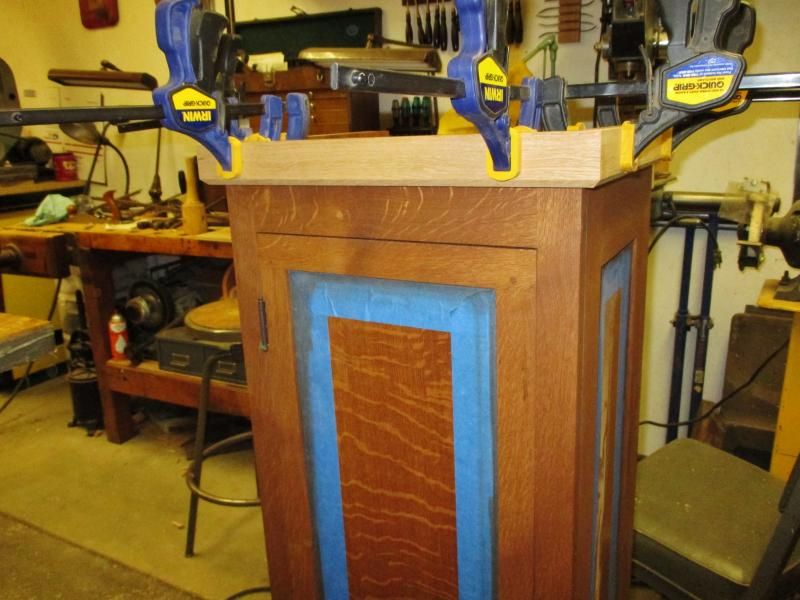 Everything getting finished.
Finish is shellac and wax.
I love working with shellac because it dries so fast
At this point you may notice that the hinges are on opposite sides in the upper and lower cabinets.
The reason for that is…...........
When using the laundry chute, generally coming into the bathroom and opening the door from the left.
When using the upper, usually will be used while standing near the vanity on the right side (should say future vanity…........not built yet).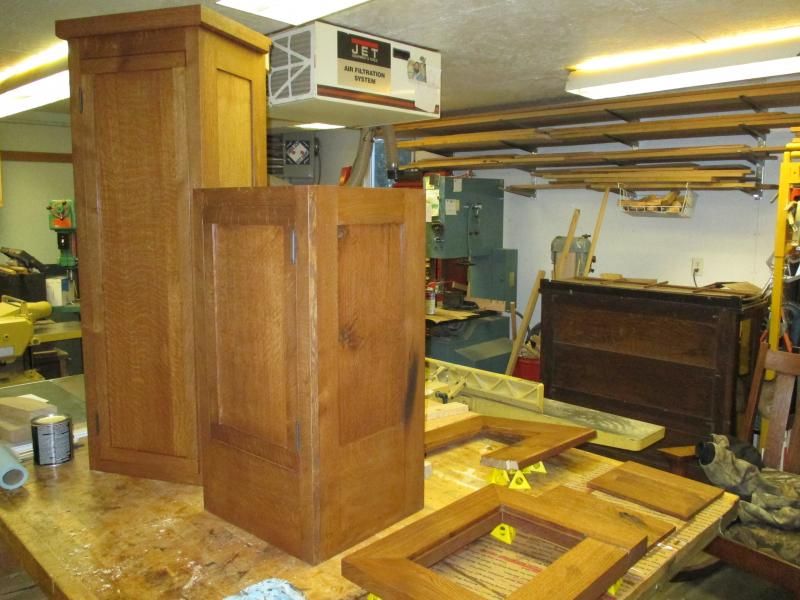 Drilling for shelf pins using pegboard as a template.
I finally was able to attach the hardware and install the column.
There will be a mirror between the two wall lights and I have started on the vanity that will also be installed in this bathroom.
Really tough to photograph a small room;
the colors are actually better than they appear
Thanks for looking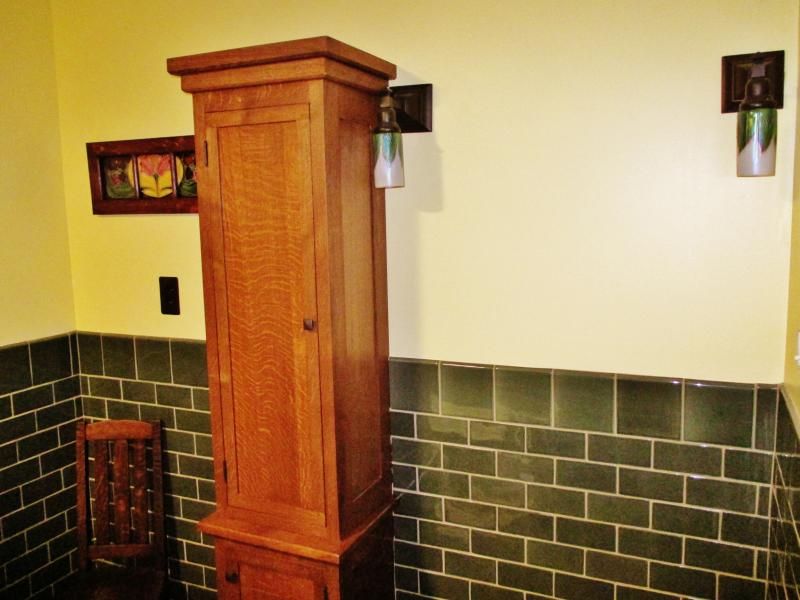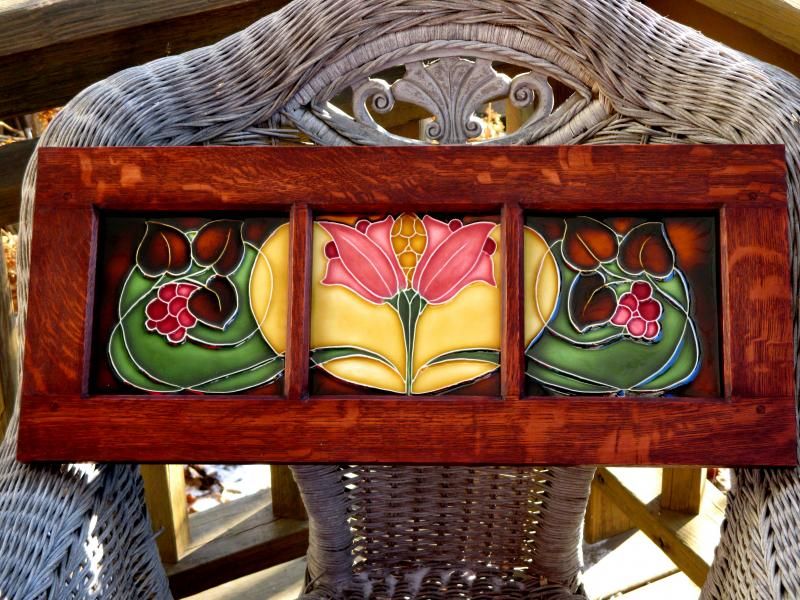 ---