I finally am finishing up the upper sections of the wainscot project.
These have added some interesting twists. Most of them resulting from working on a 125 year old house.
Here are more pictures following progress.
.
.
Building the panels in the shop.
This 12' section is ready to have filler strips attached between the corbels.
.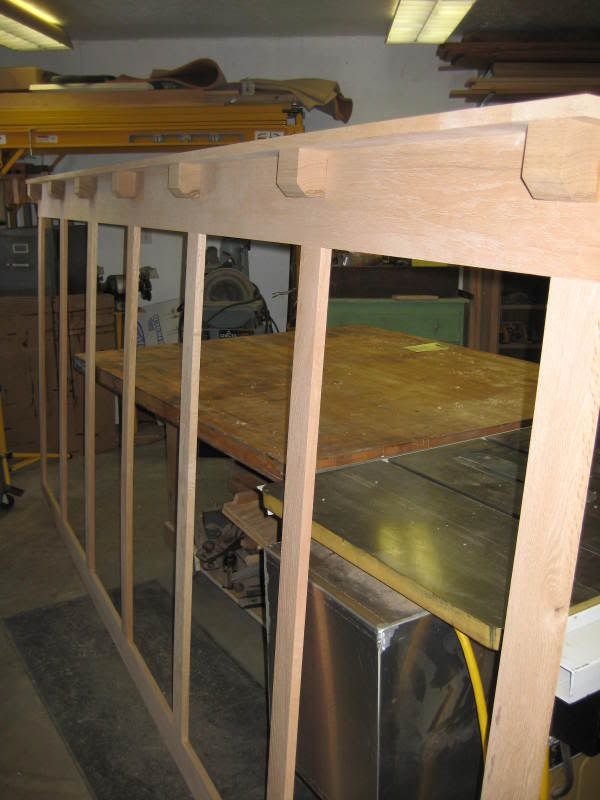 .
Lots of plane work and fine tuning had to be done to make everything match up to the old house just right.
Various planes were the correct tools for the job.
.


.
Finishing before installation.
After staining, all wood gets a couple coats of shellac for an authentic finish.
.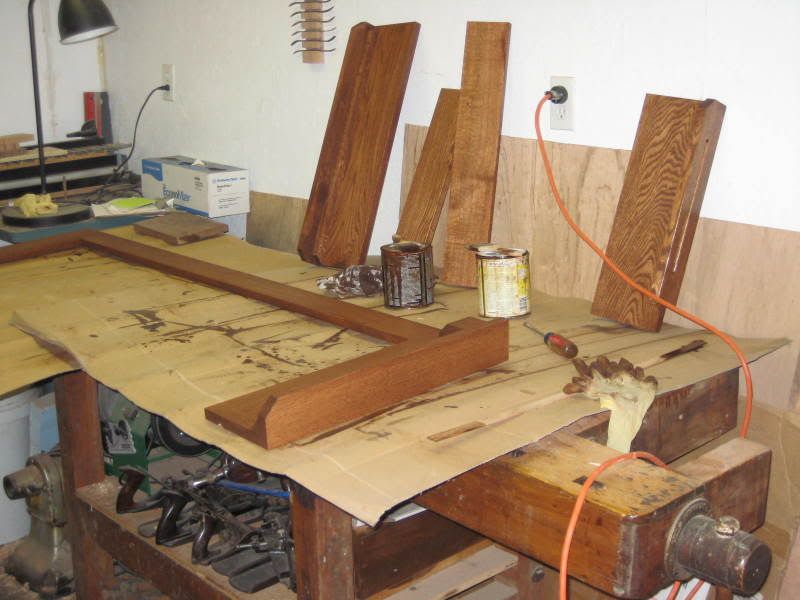 .


.
The panels installed very well.
This corner took a bit of fine tuning but I am pleased with the outcome.
.


.
A couple more views.
.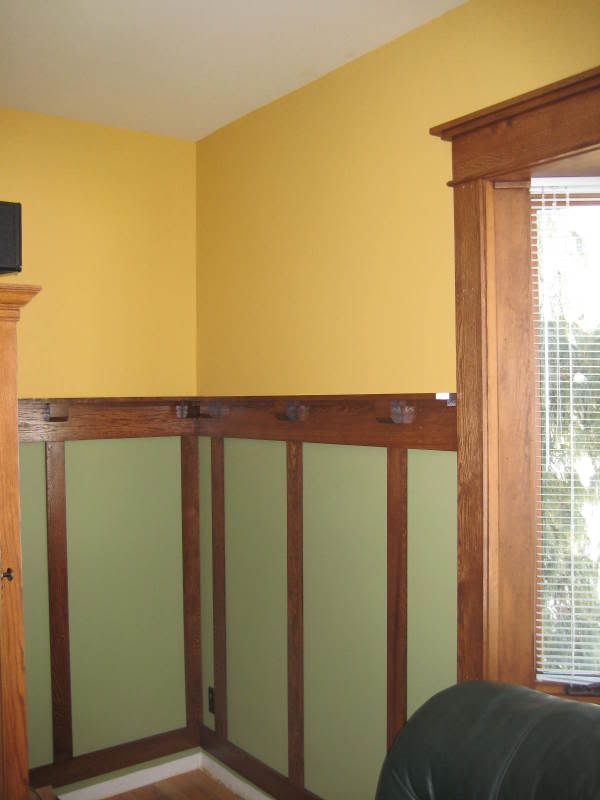 The next phase will be to install filler strips and make the baseboards.
They will all have to be scribed to match the floor.
The base boards will be approx 5" tall with a 1/4" chamfer across the top edge.
I am trying to finish this up before we get too busy at work.
Stay tuned….........................
---