After a really long week at work as well as catching a cold. I finally found the energy to get into the shop today. On my last trip to Karson's, he had given me bundle of Sapele, a type of African Mahogany (not sure if that is spelled right.) I though I had enough to build a Pembrook style table but there wasn't enough of matching wood for the top. So after arranging the boards on my table and a little head scratching I came up with this design. The legs are tapered on all four sides (using the jointer tip that Glen Huey showed in a video on the Popular Woodworking site.) and the aprons are just a quick design I laid out. These are photos of the dry fit. All the pieces are cut but not sanded or glued up yet. I'll do that this week.
This is the top after glue up and some light scraping.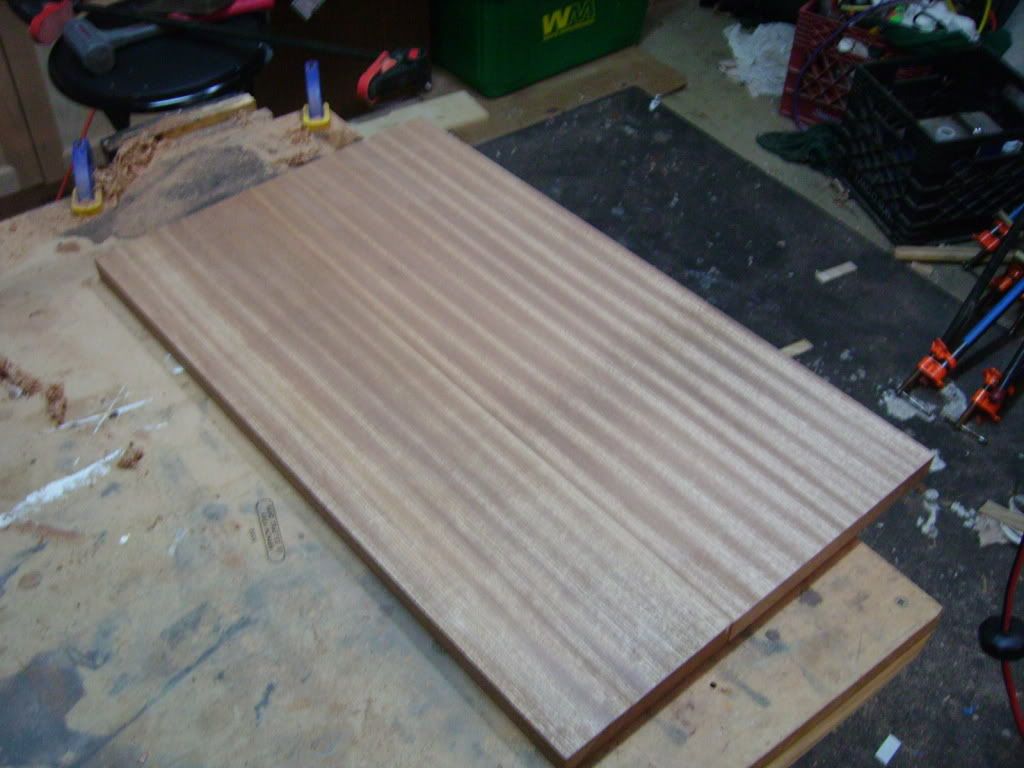 This another photos of the top, different angle.
This is the table in a dry fit. Pardon the messy shop. I wanted to build today, not clean.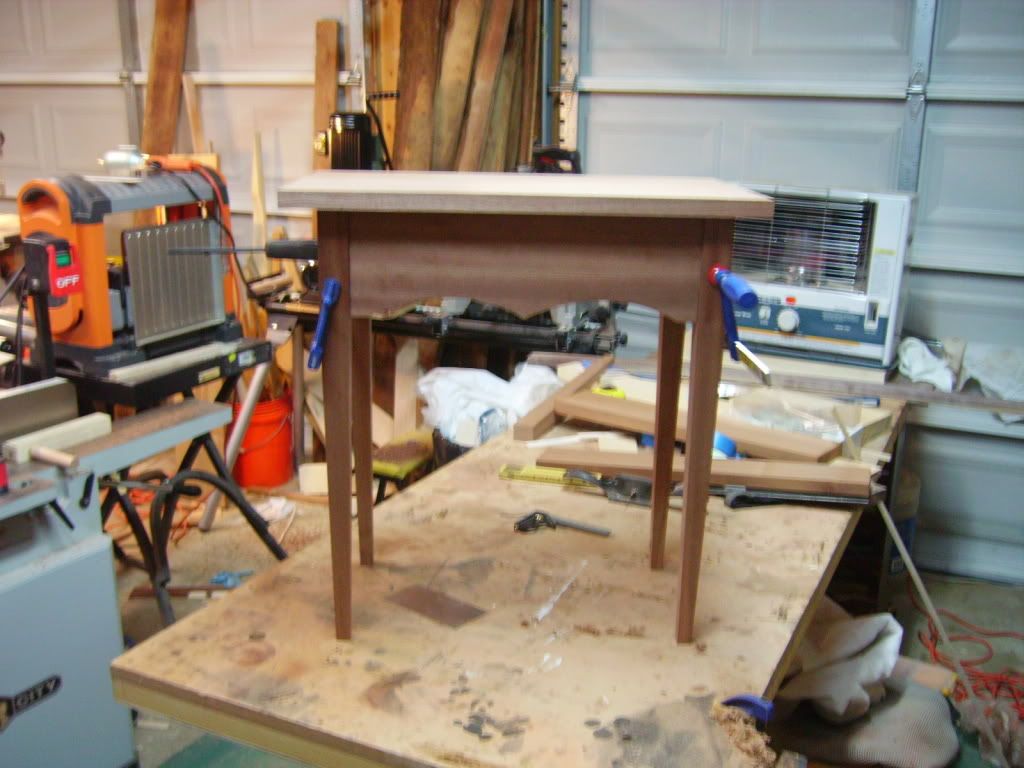 Shot of the end apron.
This shot shows the curves of the apron a little better.
Please pardon the messy shop and my poor photography. I am not using my tripod.
-- Greg - Charles Town, WV
---