Ok fellow LJ'ers. I am working on a new jewelry box and I would like your input on what wood to use on the interior for the dividers and trays.
The box is made with Lacewood, with Padauk and Wenge stripes and accents. The box does not have a finish on it yet (just FYI, I am planning on using a gloss poly and then rubbing out back down to a semi-gloss.)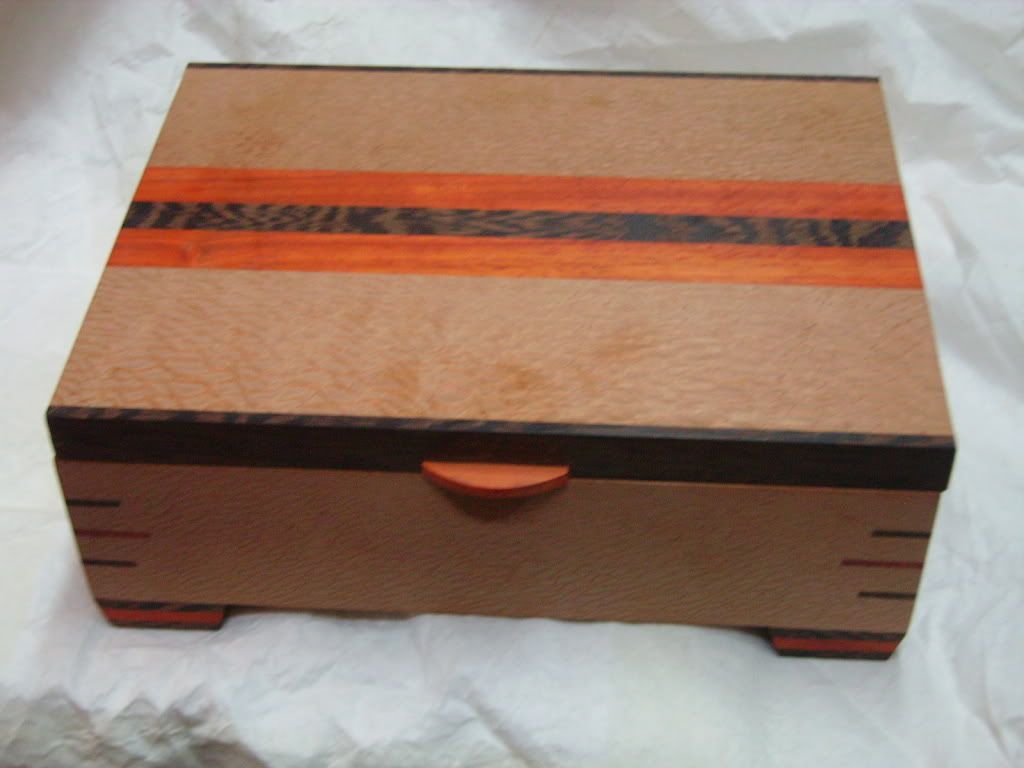 Here is what I currently have in stock.
Curly Maple
Lace wood
a very little bit of Sapele
Walnut
Wenge
Ambrosia Maple
Cherry
I'm not quite sure what I am going to do with this one yet. I may sell it or keep it for myself (that was my original intention.)
-- Greg - Charles Town, WV
---