Well, It's taken me 2 weeks to finally finish this table. It didn't take me nearly as long as I thought it would working on it about 2-4 hours a day. About 40-45 hours total.
Not a lot of commentary here since all I did was to make and attach the pivot parts.
The rails under the table have slots where it touches the table top to allow for expansion . I used a solid brass 5/16" rod for the actual pivot. The pivot position worked out perfectly. When the top is "folded up" it doesn't touch the column.
Right now it's 33 inches tall. That might end up being a little tall, but it gives me the option to shorten it later.
The next time you see it it will have it's finish and posted as a project.
Now comes the part I hate. Sanding and finishing! Oh, well.
.
.


.
.


.
.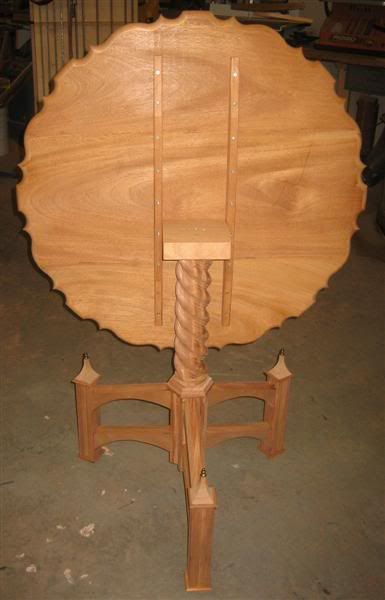 .
.


.
.
Below you can see how much I shortened the column by.
.
.


.
.


.
.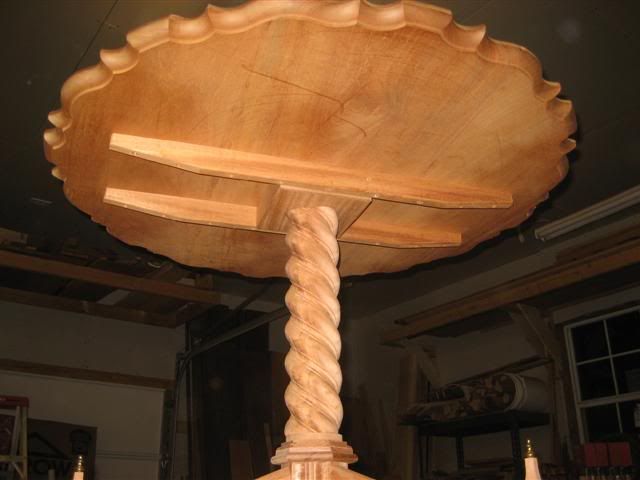 .
.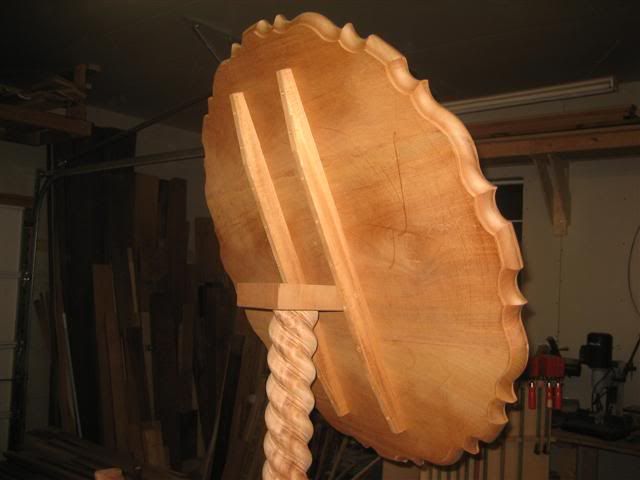 .
.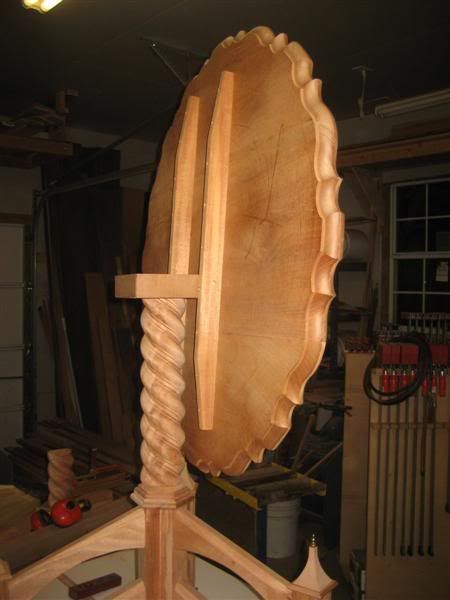 You can see the completed project here:
-- Gary - Never pass up the opportunity to make a mistake look like you planned it that way - Tyler, TX
---