Well, here is the big difference from a traditional pie crust table.
I like to incorporate architecture into some of my woodwork and this is an example. These legs are taken from the 12th – 13th century flying buttresses used to support the walls on old Gothic cathedrals.
Here is an example from Westminster Abbey in England.
.
.


.
.
I figured if they were good enough to hold up tons of stone, they would work here.
Here is my interpretation in wood.
.
.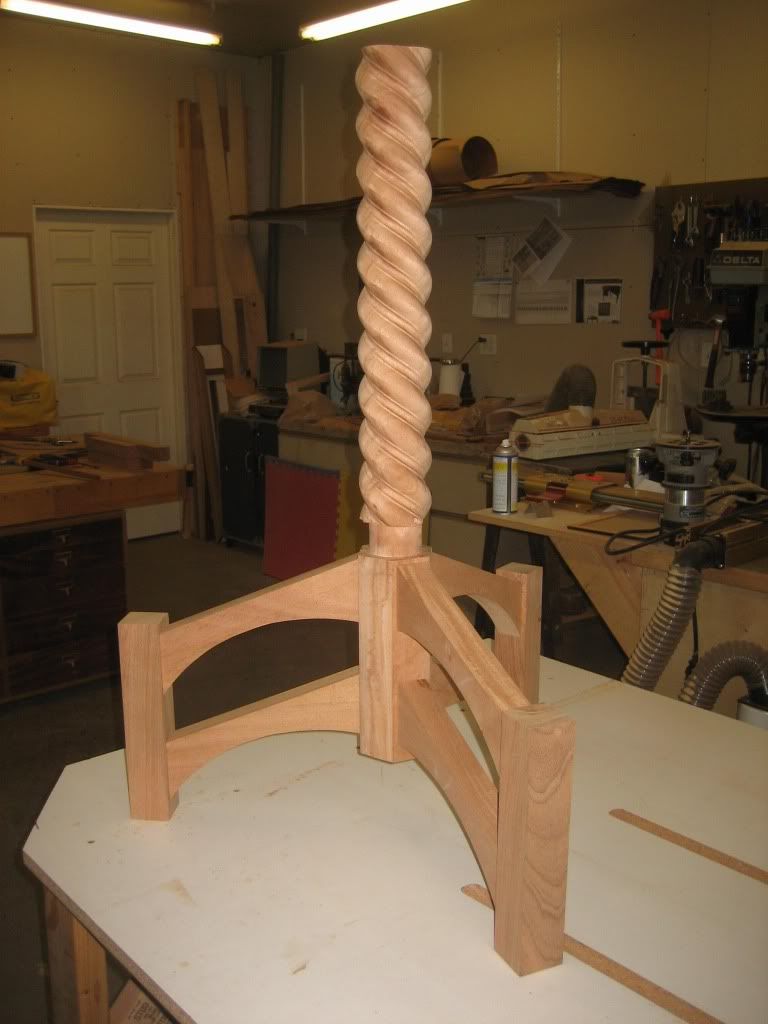 .
.
It may look a little bulky and crude now but won't (hopefully) when I get done with them. I plan a lot of embellishments and other things. I also made the column long so that I can cut it to the correct length once I determine the proper geometry for the top. I don't want it to hit anything on the legs do I.
I want things to look heavy but not too heavy. I am trying for a balance here. Gothic/Medieval things were a balance
of lightness and bulk/strength. We shall see how it works out.
.
.


.
.
Here are a couple pictures showing the joinery. Nice big mortise and tenons instead of the traditional dovetailed slots.
I think that they will be more than strong enough.
.
.


.
.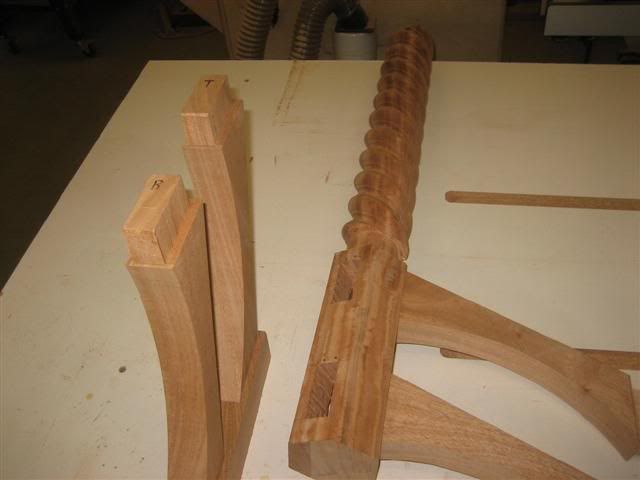 .
.
Back to work!
-- Gary - Never pass up the opportunity to make a mistake look like you planned it that way - Tyler, TX
---