It's been nice to get the chance to work in my shop. I get 2 hours when my daughter takes her nap and
a couple hours when she's with my wife.
Now the easy part. Just cutting with my templates.
Here is the inside radius. Got some burn marks from where I ground the bearing off. I'll just need to clean it up later.
.
.


.
.
The classical plunge bit.
.
.


.
.
The step cut.
.
.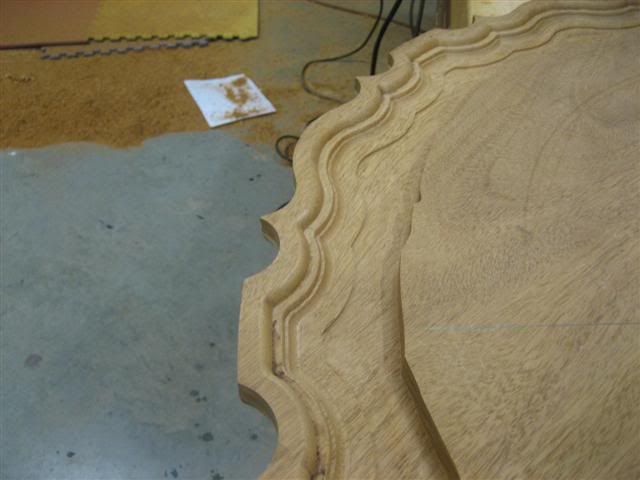 .
.
And finally the outside radius.
.
.


.
.
Well, this completes the outside edge of the top, finally! It's downhill from here. (Unless I screw something up)
.
.


.
.
Next I will show you how I go about cutting out all that material from the center.
-- Gary - Never pass up the opportunity to make a mistake look like you planned it that way - Tyler, TX
---