Well, I'm back from another trip to So. California.
I had a nice dinner with fellow Lumberjock Joe Lyddon and I think we both had a good time.
While there, of course I had to visit some of my old wood suppliers. Also included was Austin Hardwoods mentioned by Allison. It was pretty good but a little on the expensive side. $50 a bf for Koa and $85 for Gabon Ebony? They did have a nice selection though.
They had one piece quarter sawn Douglas Fir with grain so tight I couldn't see it.
Since I drove there I had to cut the longer pieces to 52" to fit in my car.
I did get a couple of great pieces like this 9 foot piece of 5/4 fully curly mahogany out of a stack for $4.20 a bf! You can't really see it in the picture but it's curly all the way across. Amazing!
Curly Honduran Mahogany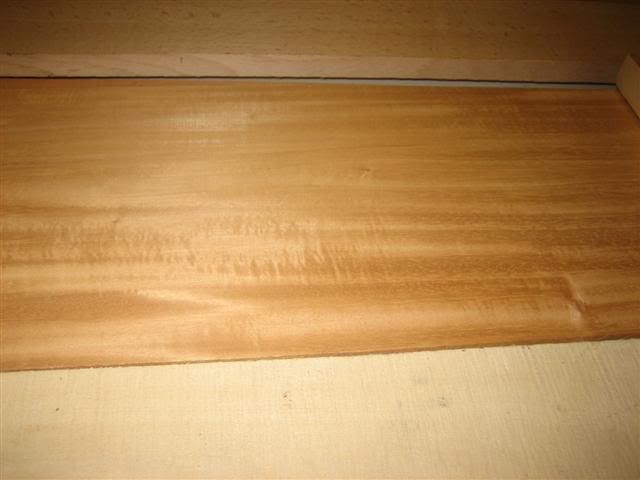 Here's something that I have never seem before. A piece of Streamed European Beech quarter sawn with a pattern like you would find on QSWO. I found it in the middle of a pile also. They guy working there for the last 10 years said that he had never seen anything like it before. Not bad for $2.90 a BF. It was the only piece like it.
European Steamed Beech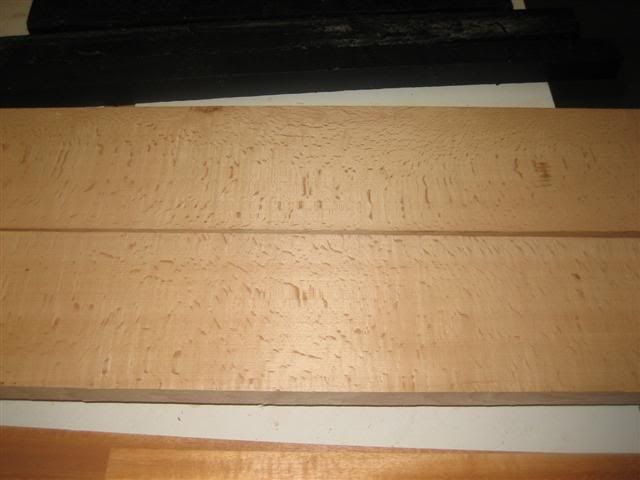 .

Both those pieces came from Reel Lumber in Anaheim, CA
Here's an outstanding piece of wood from the place I mentioned here
It's a piece of Black and White Ebony. It has some of the most patterns I have ever seen on wood before. Don't ask how much I paid for it.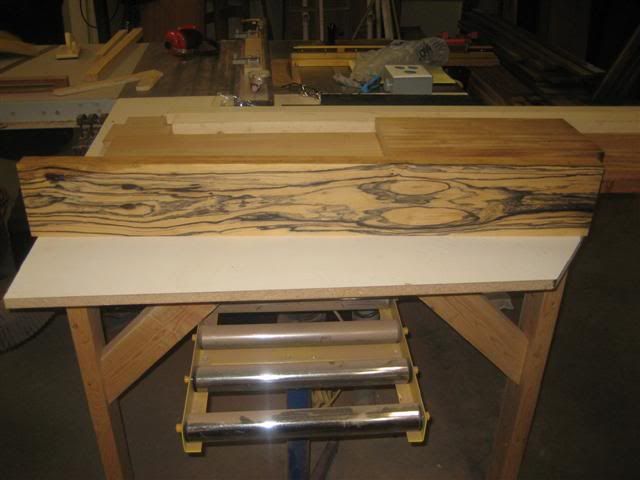 .


.


.


.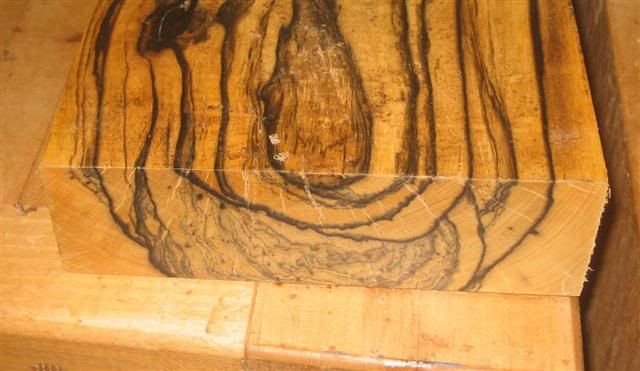 I did pick up some Holly and Gabon Ebony but they don't photograph too well. :-)
-- Gary - Never pass up the opportunity to make a mistake look like you planned it that way - Tyler, TX
---