I forgot to mention that after I made my Inlayed TV Remote Table to keep the remotes away from my 1 year old, she learned to open the drawer and take them out.
Well, we can't have that, so I child proofed the drawer. I wanted to do it in a way that wasn't permanent, and that was easy to remove once she grew out of it.
This is what I can up with. Only 2 screws to attach it, so after I remove it, it's like it was never there.
Now my drawer is a special case since it opens from both directions.
It's gravity operated with the screws in slots on the dark piece going from front to back.
The light pieces stick up, catching on the bottom inside of the drawer preventing it from opening.
I also had to made a "ramp" on one side of the light pieces to allow the drawer to move it out of the way when I closed the drawer.
.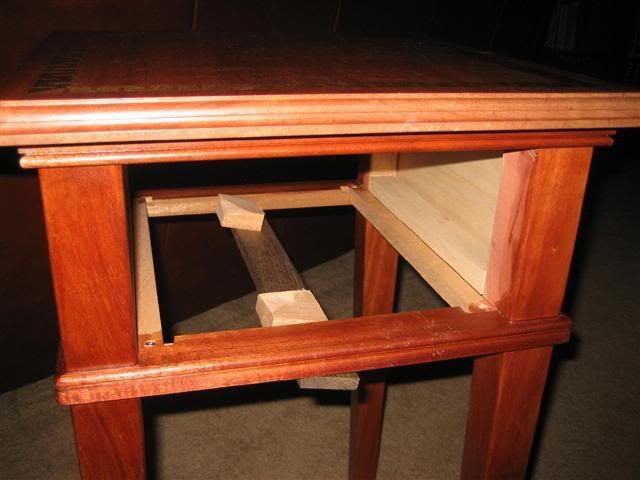 .
Here you can see it with the light piece up to block the drawer from opening. Also you can see on of the screws to mount it and the "ramp" on the far piece.
.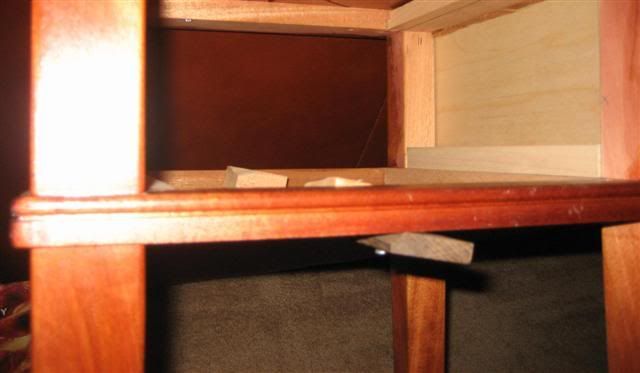 .
Here you can see it pushed up to allow the drawer to open. It's easy to do one handed.
.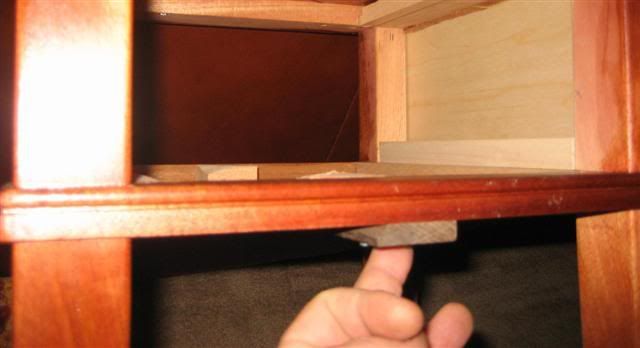 -- Gary - Never pass up the opportunity to make a mistake look like you planned it that way - Tyler, TX
---