Here's the technique I used to make the inlay in the TV Stand that I recently posted.
.
First you need to make a little jig like you would for finger/box joints.
.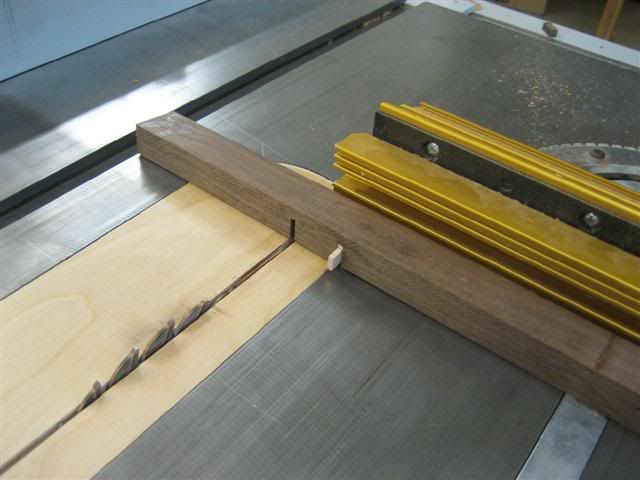 .
Then make a cut and then move the cut you just made over the piece of wood on your jig.
.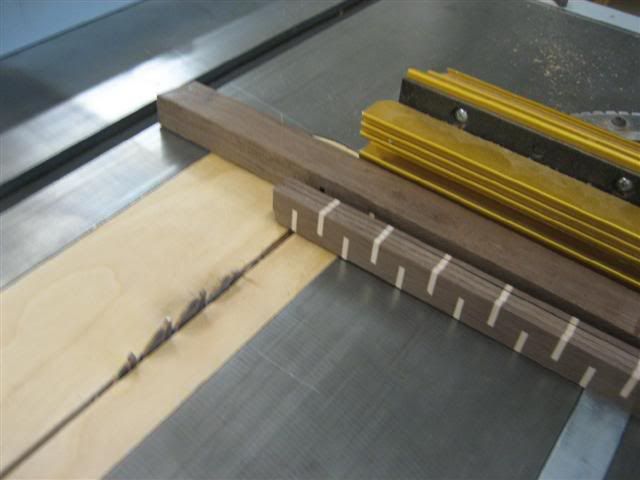 .
Then flip it over, center it between two cuts and do it again
.


.
Then you glue in small pieces of wood into the cuts and then bandsaw cut off the inlays.
.


.
Here you can see two different inlay woods. It all depends on the effect you are going for.
.


.
You can vary the thickness and spacing of the cuts to suit your vision.
-- Gary - Never pass up the opportunity to make a mistake look like you planned it that way - Tyler, TX
---