Man I got a lot of stuff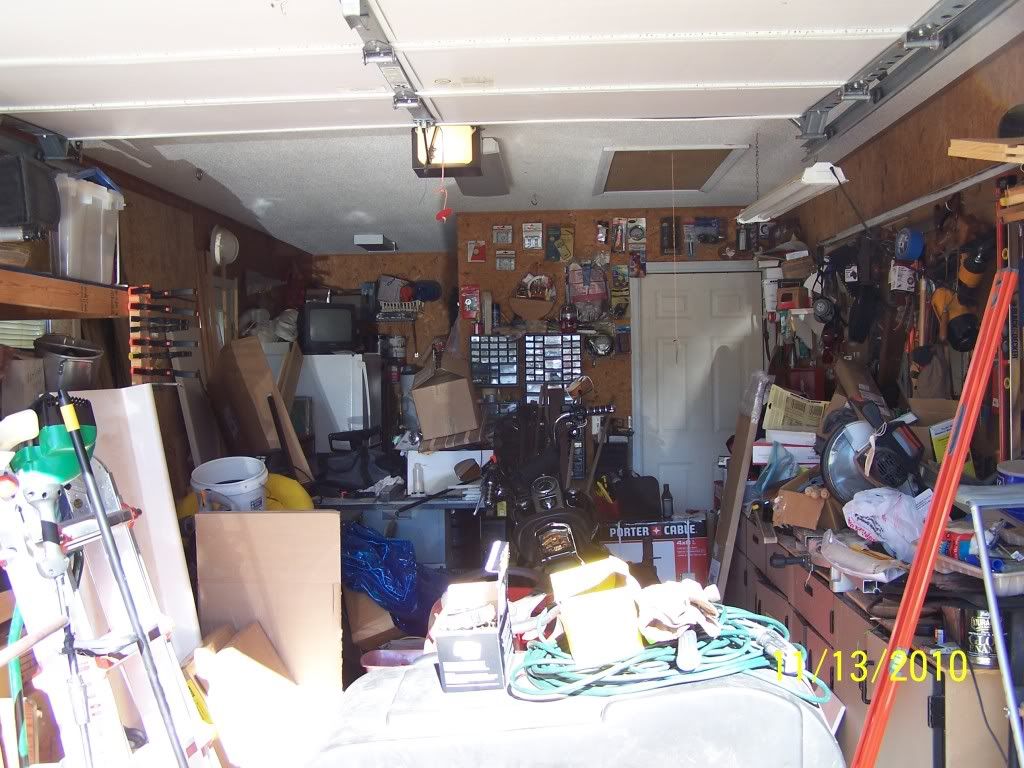 Like I said alot of stuff!!!!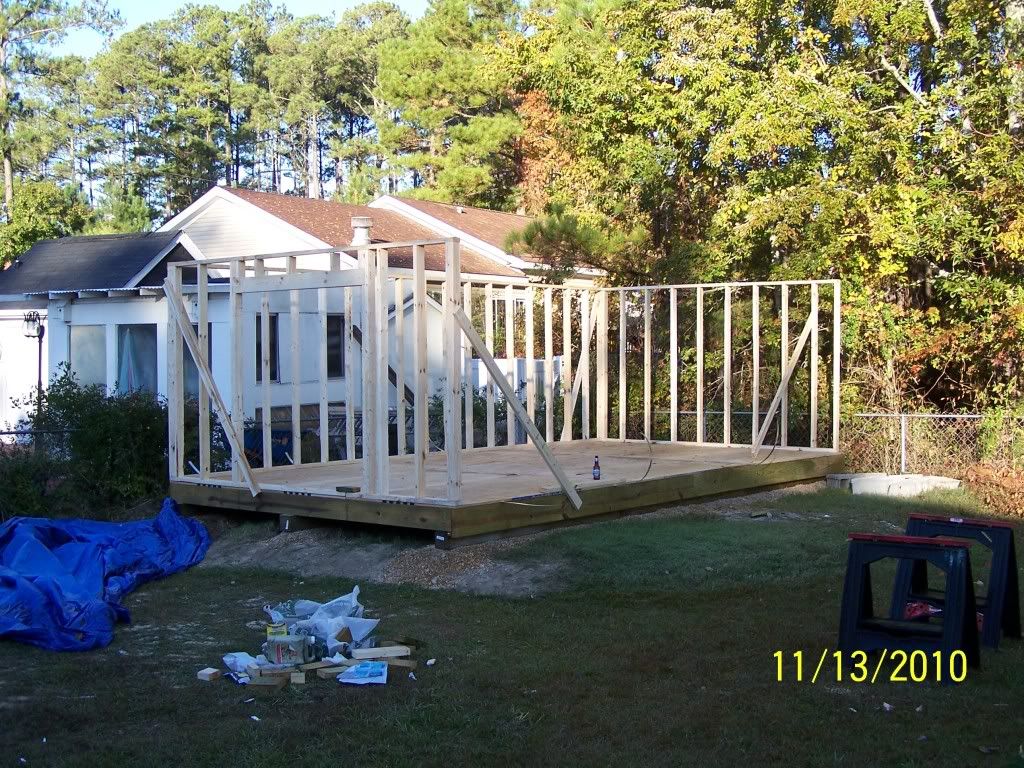 Okay, I have been wanting to do this for a long time and have finally strated the transformation. Some of the pictures show you what my garage/workshop look like now. I have started the shed in the back yard, and as you can tell from the pictures, it is coming along fine. This thing is big!!!!! It will be two stories. Got a lot of stuff to put up there from my house and my mother in laws house. Enjoy the pictures and will be working on it this weekend, hopefully geting the roof on and drying it in. The first and second picture are my garage right now. The third is the beginnings of the shed, the forth is the walls up, and the fifth is the bones of the shed as it stands right now. My mind cant wait but the body after three days of working is letting me know how old I am. Please excuse the way this is set up, this is my first time at adding pictures to a blog.
-- Gary, Little River,SC I've Learned that the Lord didn't do it all in one day and neither can I
---