After several years off, my poor neglected shop and tools were in sad shape when I started the rehab project several weeks ago. With hubby off on a 5-week road trip, and me having given up training horses forever, I was ready to dive back into woodworking. Fought off thousands of spiders, tons of dust and massive piles of "stuff" to get the lumber racks organized, rust off the tools (well, except for the jointer—still to do), and the start of some piped dust collection.
Had to replace the Lee Valley steel router table stop—too pitted with rust to recover. They had to go up in the attic to find me one, a "second" with scratches on the bottom side, since they don't make them any longer. I pleaded: "But…but…I have all the accessories! Please, please find me one!" The Unisaw still runs like a champ, as does the band saw and lathe. Jointer bed and cutter head have some rust, haven't tackled that yet. Delta planer posts were pretty rusty with surface stuff, but it cleaned up fine, and once I figured out how to work the Rigid folding stand, I was in business! For all the smaller stuff, Evaporust is my friend. Probably will use it on the jointer bed, too, but not the head.
Have found all kinds of goodies for sharpening, equipment set-up and other stuff that I forgot I had. Good thing, 'cause I don't have the jingle in my jeans to be buying it now! Built a box to hold PVC pipes for gouge storage in the lathe stand, more work to do in that area. Have a lot of turning wood that's been in a bin for years—hunks of alder, some madrone and maple. Love living where trees fall down on a regular basis.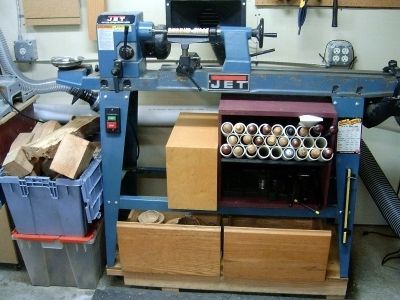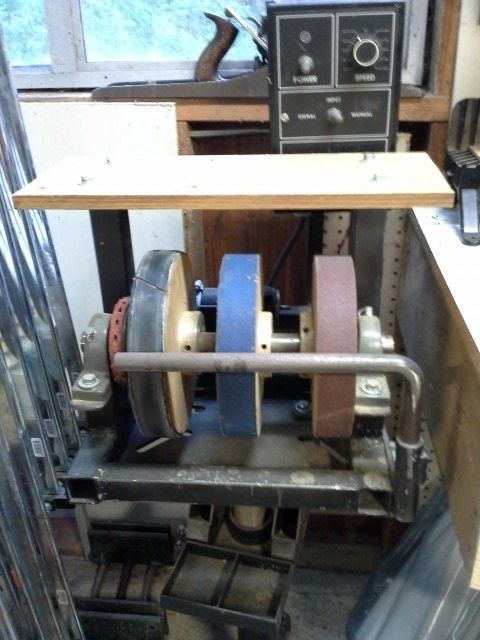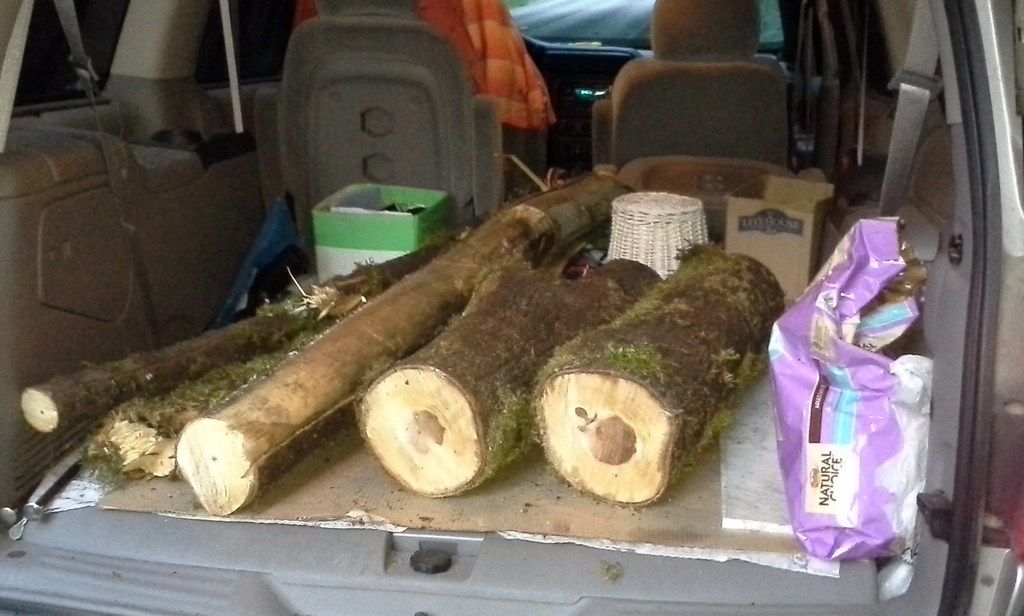 So, that was it from end of April until a couple weeks ago! Boring blog, but moral support for anyone else who's going through a similar time!
-- My mother said that anyone learning to cook needed a large dog to eat the mistakes. As a sculptor of wood I have always tried to keep a fireplace. (Norman Ridenour)
---