So I finally got my T-shirt design put together and printed. I'm stoked! I worked hard on this for several months. My buddy Jeff is the artist-He drew the hand and the fish seperately. I did the overall design, the fonts, merged the hand and the fish and digitally altered the picture as I saw fit. I also added the fly & tippet.
Background story:
For those who don't know, Jeff is a BIG musky fiserman. We are always taking stabs at each other about each one's fishing habits. I bust him on how quickly musky run out of steam, and he makes a silent hand gesture back at me (like what you see in many small stream trout pics) This hand gesture, which was a total slam on small wild trout, became my logo and I am proud of it!
For the record, "Die For The Fly" refers to the purist mentality of only flyfishing once hooked on this great sport!
A flyfisher will die fly fishing. Note- I am NOT advocating killing trout whilst you are a skeleton!
This is pretty cool to finally see the end product though. I will be selling these up at the FFF Fair in Mammoth Lakes, Ca. in Sept at my booth. I will try to get them up on my website soon, but I have no shopping cart feature yet.
Enjoy!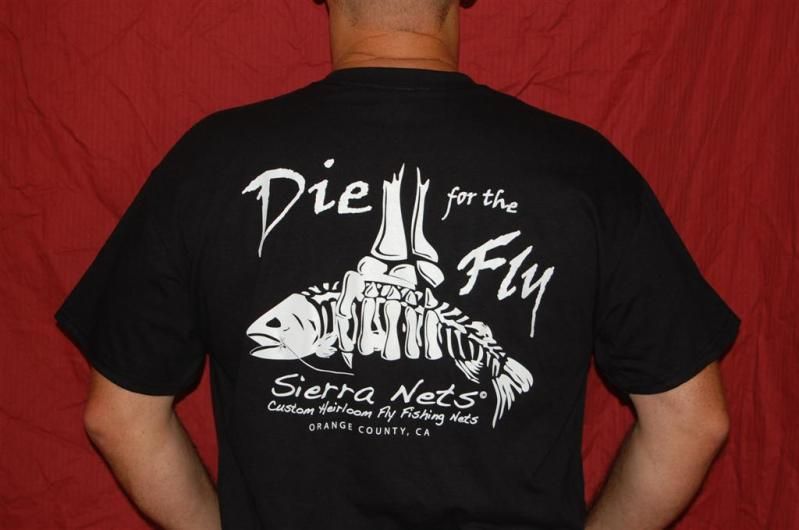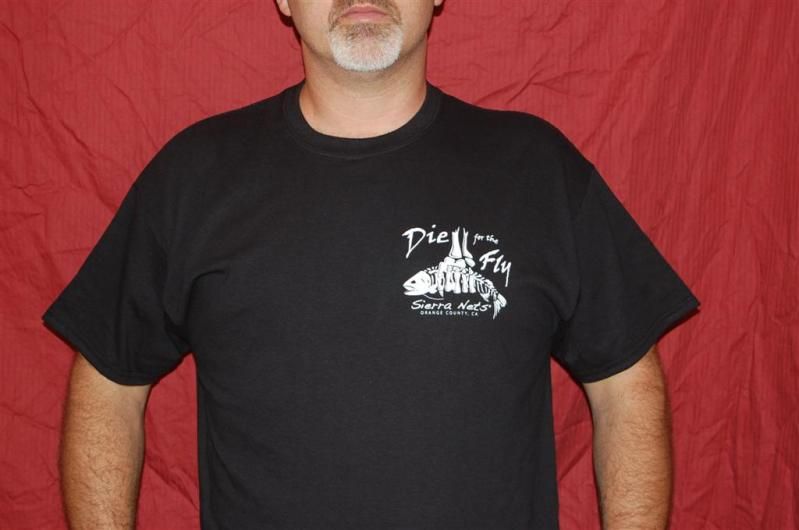 Texas A&M orange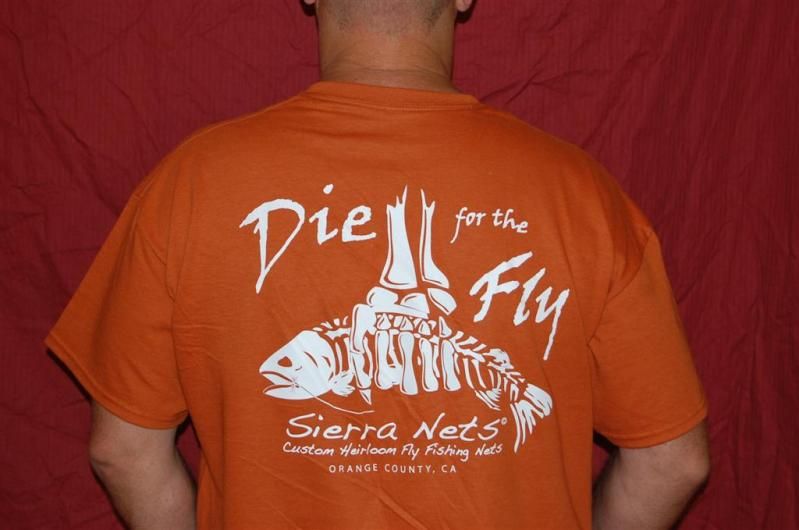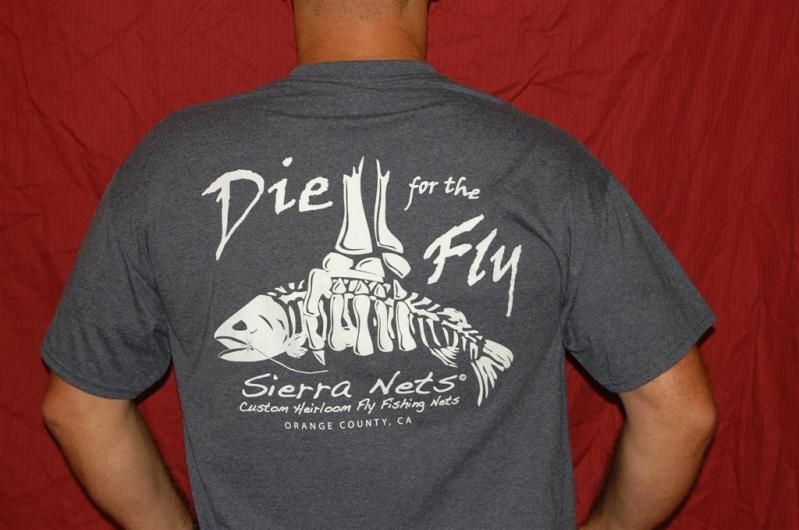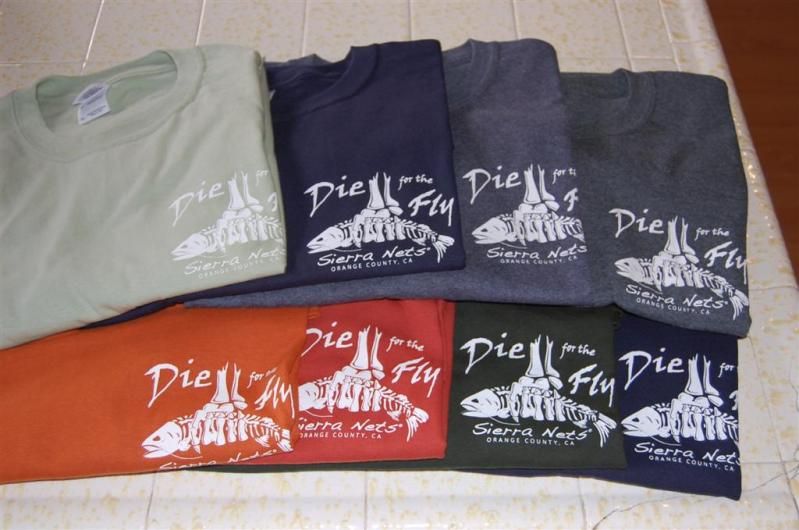 BTW, if Calvin Klein Calls, the model is ME.
-- You don't have a custom made heirloom fly fishing Net? http://www.Sierra-Nets.com
---