Just in time for Memorial day…
I made a display case for my father-in-law that holds an American flag and certificate. The flag and certificate were presented to him by an active Navy Seal serving in Operation Iraqi Freedom. The certificate shows the date the flag was flown over Camp Patton in Fallujah.
This was quite an honor for my father-in-law, and the flag and certificate deserved a special case to preserve and protect them.
Here's a link to the video on how the case was made:
http://www.eaglelakewoodworking.com/post/Flag-Display-Case.aspx
Link to the Picture Gallery:
http://www.eaglelakewoodworking.com/post/Flag-Display-Case.aspx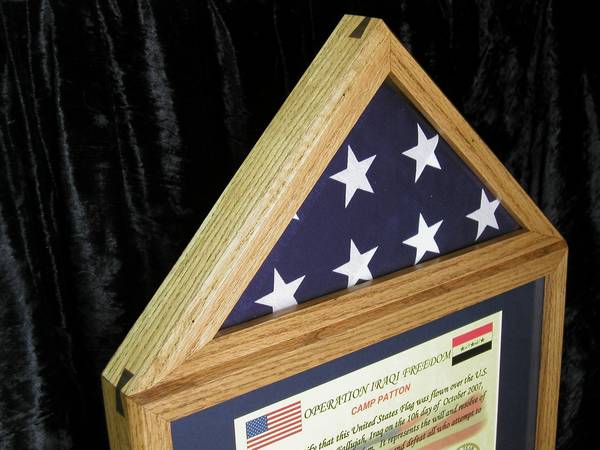 Best Regards,
John Nixon – www.EagleLakeWoodworking.com
-- John Nixon - Buffalo, NY - http://www.EagleLakeWoodworking.com
---