Well it took me almost 2 weeks to get the shop reorganized after the delivery of a new table saw and a great set of cabinets I was given from a local school. That ate up most of my time but I'm back on the Big Board project.
I got out the circular saw and squared all my edges and was able to arrive at the final overall shape. When the four pieces are assembled and next to each other, it will have this basic design. Extra curves and obviously legs will be coming soon.
My next conundrum was how to actually make the puzzle shaped cuts in the wood. I can't fit the whole piece on my bandsaw and my jigsaw won't quite make the turns. I know my solution is kind of heavy handed but it was the best I could do. I jigsawed up to the puzzle piece from both sides and stopped. I then got out the drill and perforated the wood along the puzzle piece line. You can see the cuts as well as the drilled pattern in the next photo. I am in the process now of using the jigsaw to just clean out what is left.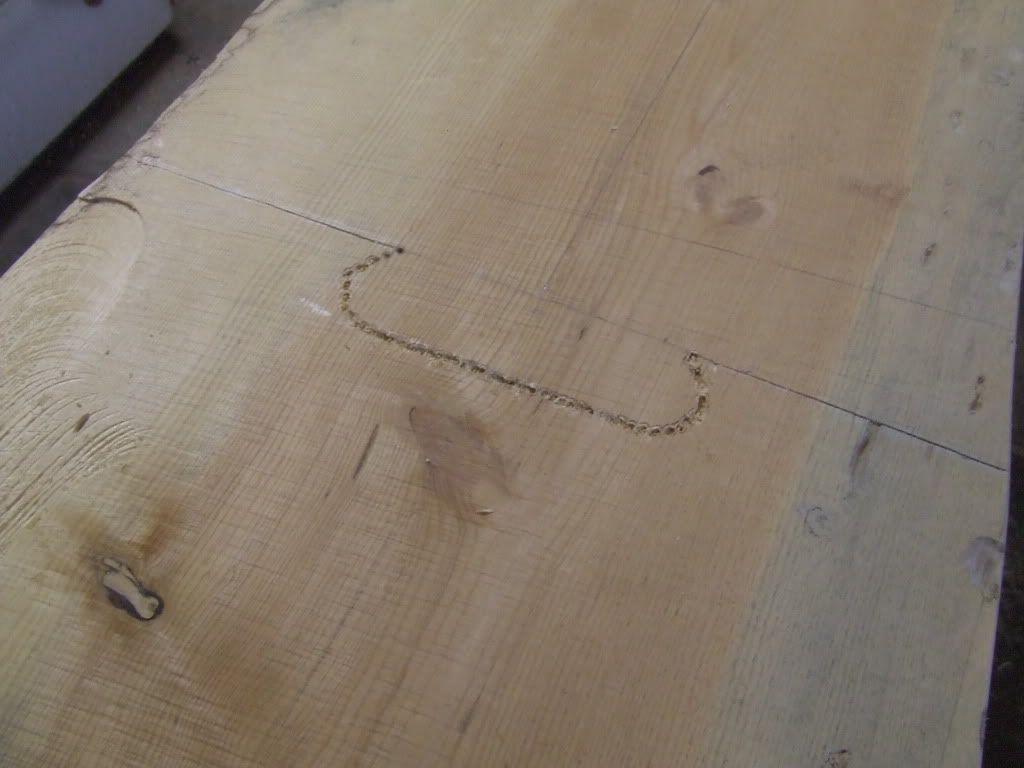 Once the remains are cleaned out I should have my four table tops. Preparing them will be in the next installment.
-- Behind the Bark is a lot of Heartwood----Charles, Centennial, CO
---