We have been remodeling our kitchen in the past few weeks, everything but the cabinets has been renewed/replaced.
The oak-faced cabinets, made by Kraft Maid in the 90s or so, look good from a distance, but when you look closer, the craftsmanship is really bad in many places. I already had to re-glue a door, ease sharp edges etc.
Another thing that bothered me was, that the wrong screws were used in many places. Pan-head screws stuck out and scratched adjacent surfaces etc. The drawer fronts were also screwed on with pan-head screws; they stick out and can possibly scratch your skin. But I also want to install new inserts for silverware, so I decided to replace these with proper counter-sunk screws.
Here is the messed up hole from the pan-head screw: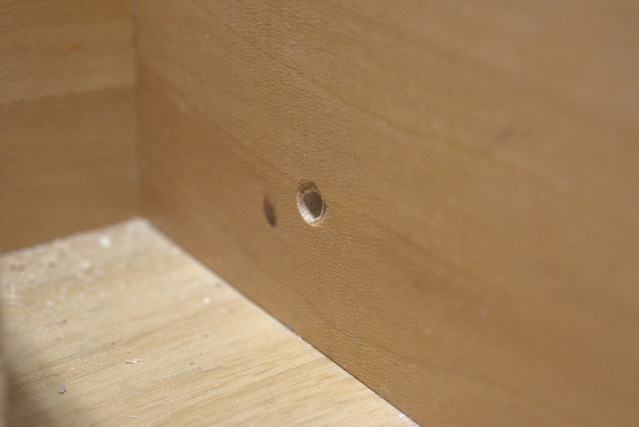 As you can see, I cannot use my drill press to drill a counter-sink for a flat-head screw here, and my portable drill does not fit either. But there is a little trick that I learned some moons ago somewhere in cyberspace.
You can use a countersink like this one, which is from a "No. 11" countersink set from Fuller: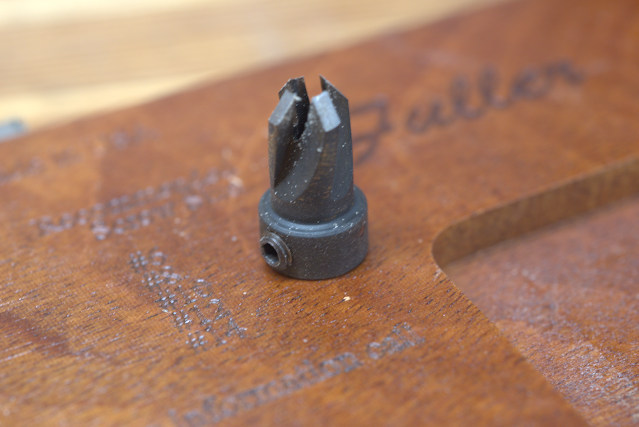 ... and mount it backwards onto a rod. The easiest way to find the right rod is to use one from a transfer punch set: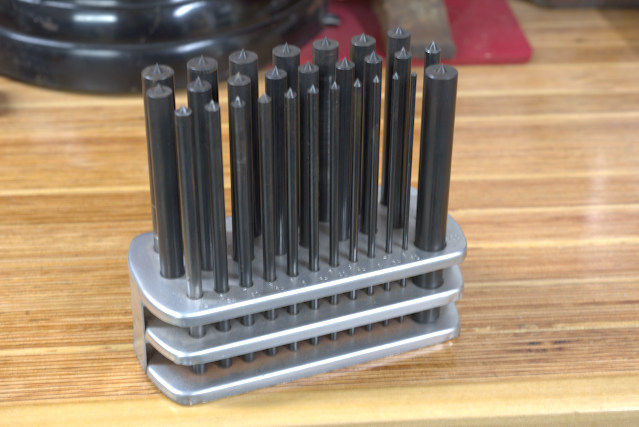 Just find the size that matches the counter sink the best, and mount the countersink on it backwards: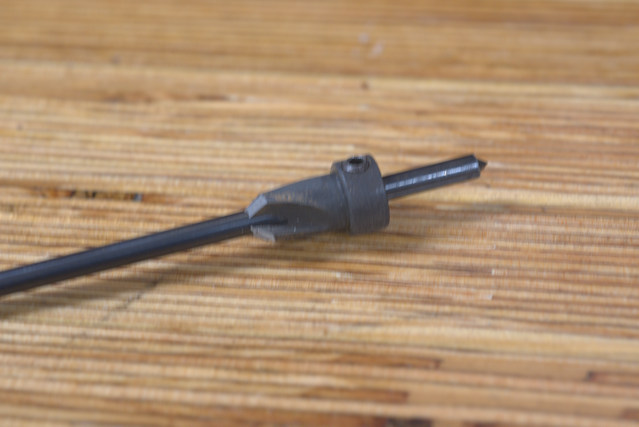 Now stick the rod through the hole, and mount your hand-held drill from the outside like this: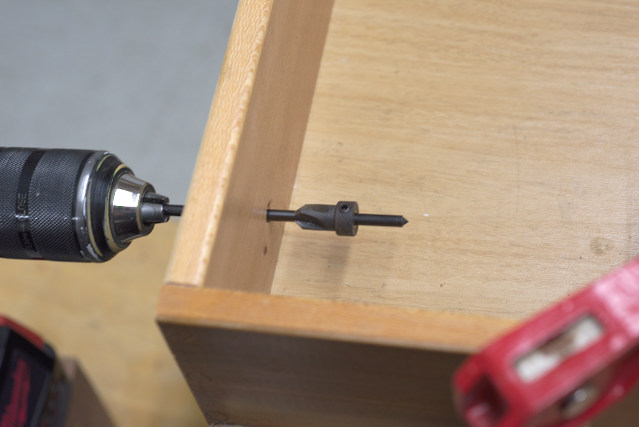 ... and carefully start drilling backwards. Yes, it needs to be in reverse, since you will be drilling towards you, not away from you.
You should end up with a good countersunk hole: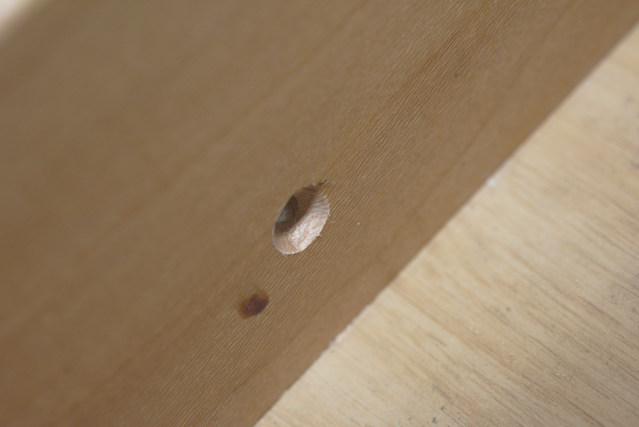 And can now properly mount the drawer front with a flat-head screw: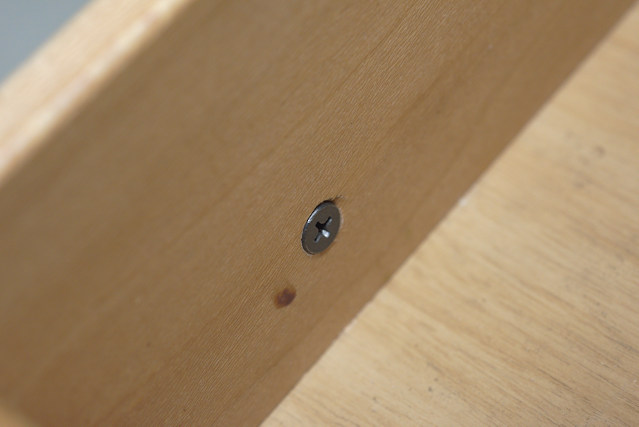 Problem solved :)
---