Well, WIA is history and what a great weekend. I think I learned more from this star-studed line-up of speakers in 3 days than I've been able to learn by mistake in the past 3 years. Truly was a weekend worth while. I wish I would have had more time to brouse the marketplace and play with the toys supplied by the vendors. Lee Valley had a great display and all their tools were avaliable to test drive. I spent most time in the classrooms where instructors had a great line-up of presentations. A few Pics for you
As expected Chris Schwarz gave several great lectures on hand tools, he even had a few words to say about hand planes.


Glen Huey kept everyones interest on several power tool topics.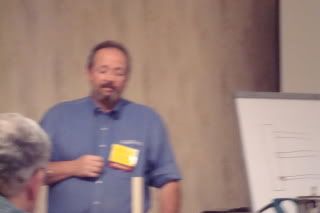 Mr. Sketch-up Bob Lang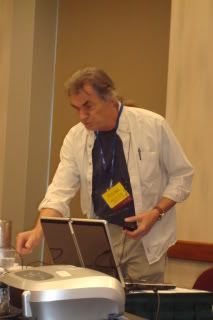 Michael Fortunes design classes were always full


Frank Klaus and Roy Underhill were a great duo.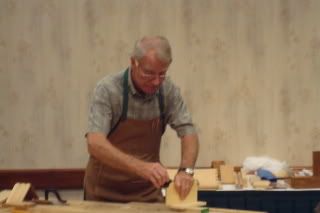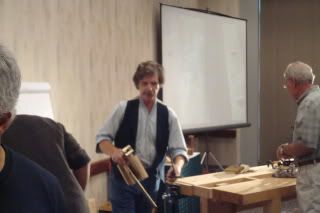 Mark Adams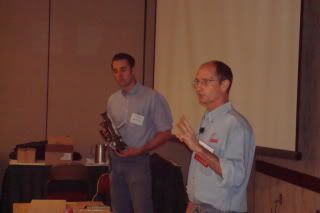 I ran into these two guys on the marketplace floor, anyone know them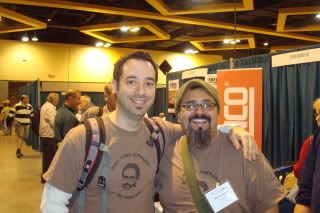 Tommy MacDonald and yours truly


Rob Cosman was a demonstration machine I didn't see him take a break all day.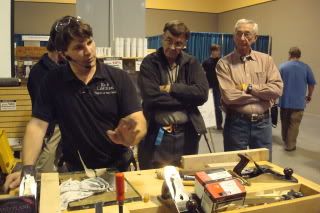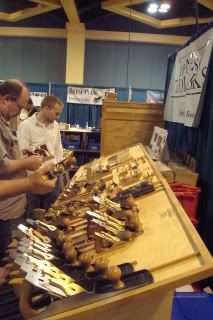 Marketplace Pics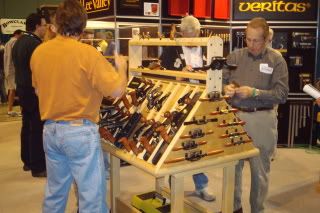 ---