I spent most of today (Saturday) working on my Woodsmith Workbench, and didin't get very far. I was abe to finish the base and man isi it heavy. The stretchers lock in with wooden keys and even without the top the base is very sturdy.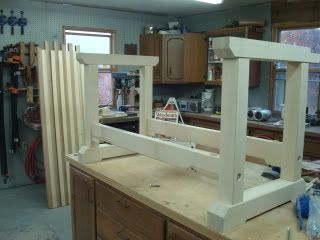 It took two to lift ijust the base down from the assembly table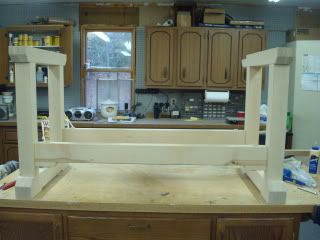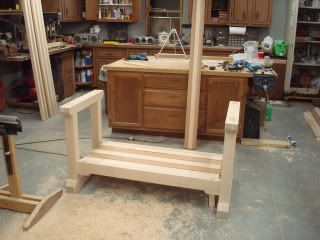 I alternated the cherry/maple wood on the lower shelf to match the top.


It may appear a little short in this picture but there are some spacers to be addded which will add a few inches to the height. I also shortent the table by 10 inches to save space. I hope that wasn't a mistake.
---