I have always used my assembly table as a work bench but after recently acquiring a truck load of hard maple from a local farmer the first thing I decided to build was a new woodworking bench. I'm using the plans from a recent issue of Woodsmith Magazine. The first picture is half the top, a mix of hard maple and cherry. the other half is standing in the background.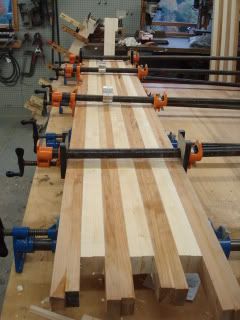 The base is also hard maple glued up from 4/4 stock

As it's supposed to rain all weekend I hope to be able to post some finished pics by Sunday.
---