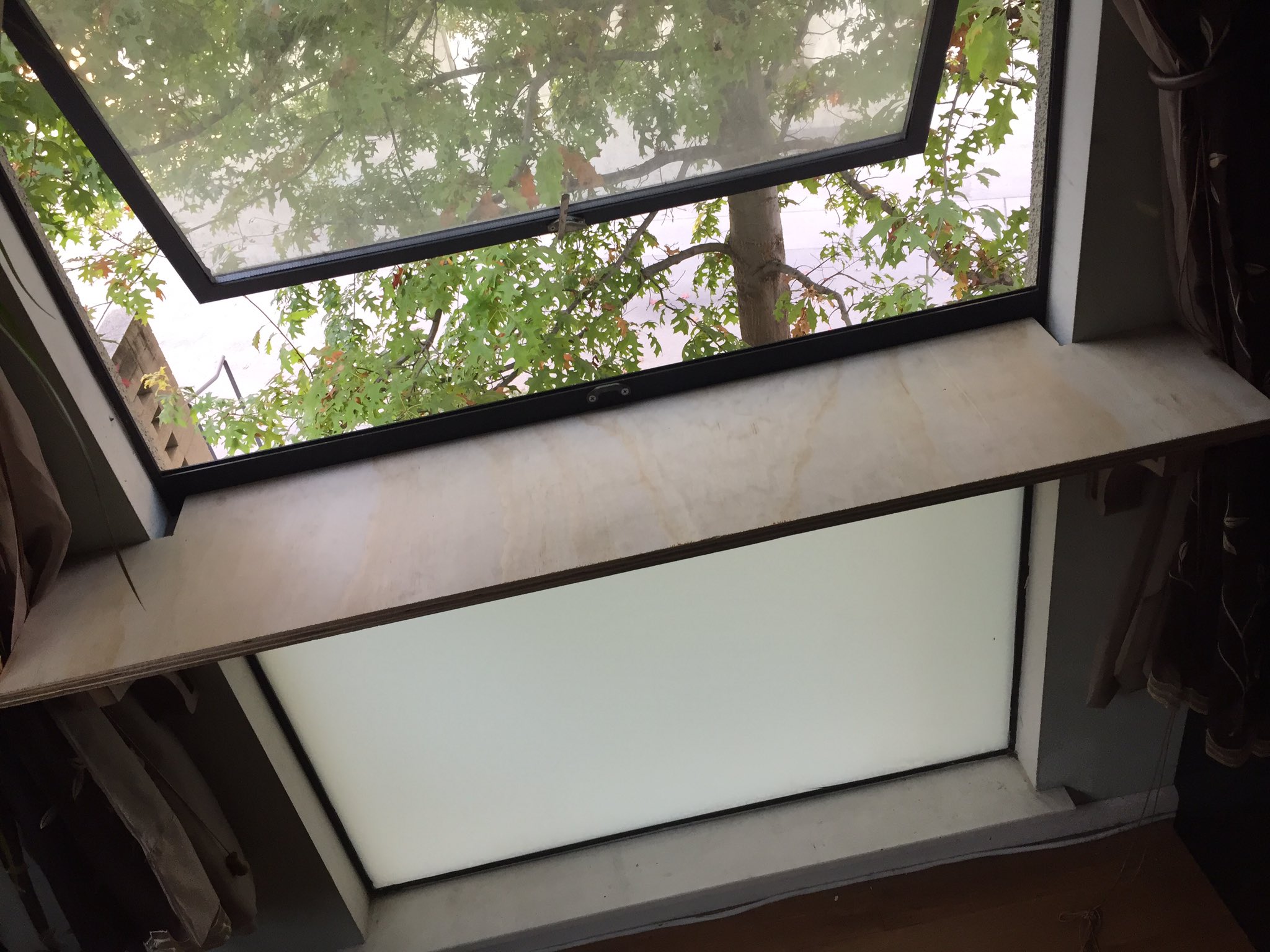 The first thing we did was apply privacy film to the window pane below the awning window. This will allow us to place the air conditioner right in front of the window which will in-turn prevent us from having to extend the hoses very far. The longer we extend the hoses, the more surface area there is to transfer heat back into the room. Keeping the hoses as short as possible is optimal for cooling.
From a sheet of 3/4" pine plywood, I cut the proto-shelf that would serve as a functional prototype. This is actually the first shelf I cut and I was not happy with the gaps visible far-left and right near the window frame.
ASIDE: In future photos, you will recognize that the shelf has been replaced when you see that the leading edge is tapered on the corners. I did that for safety reasons—don't want to put any eyes out if someone trips.
If I bring the camera down a little, you can see how the shelf is supported.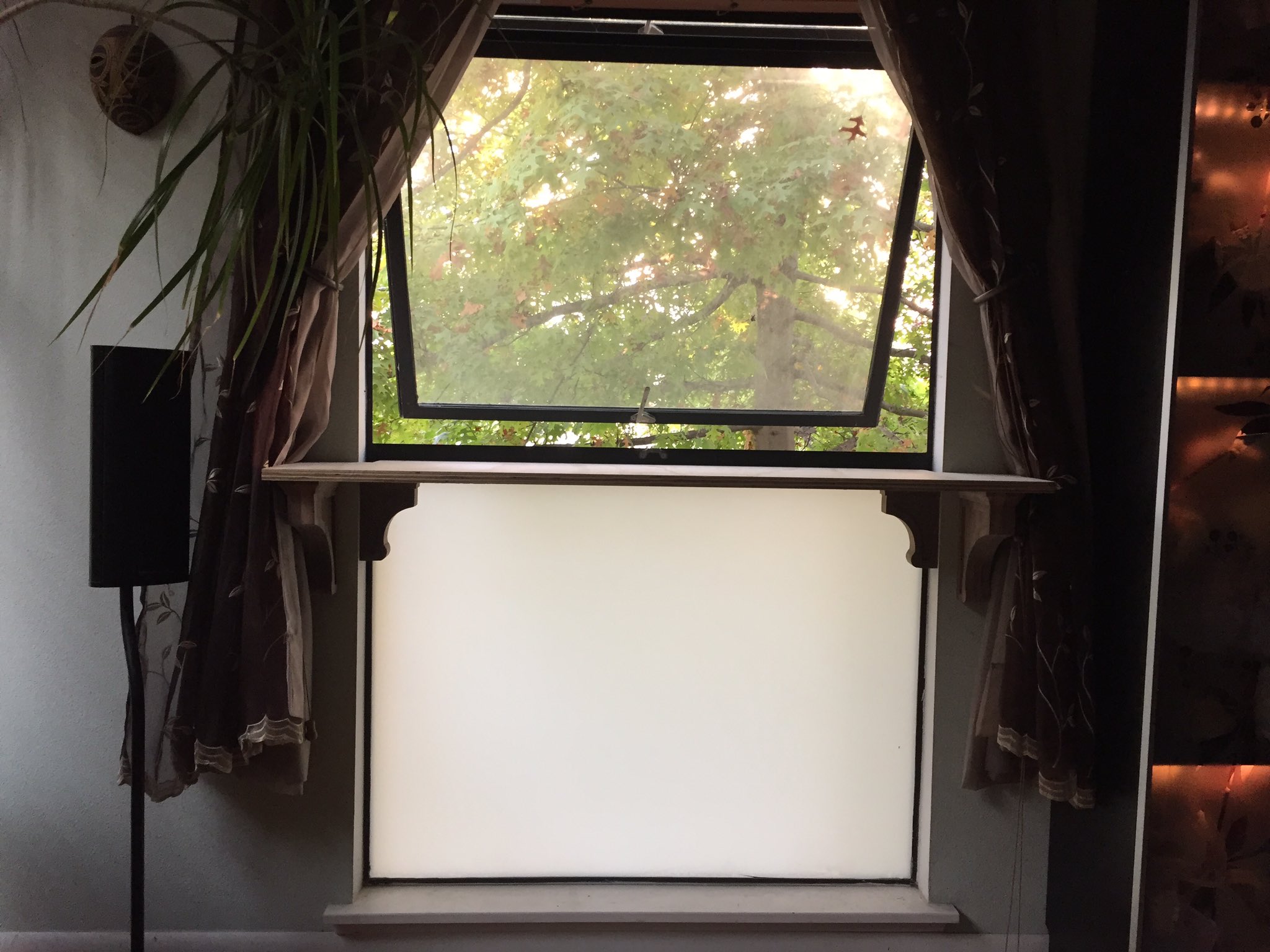 There is a system of 4 corbels supporting the shelf. These, like my final shelf (not shown), are made of unfinished black walnut (finish will be applied, just not right now during the prototyping phase).
ASIDE: I admit that I purchased the corbels from Ekena Millwork, which makes all sorts of designs in just about any kind of wood you could need. The real shelf is a single piece of solid black walnut 1 1/4" thick, 11" wide, 65" long, purchased from Hillsdale, Michigan through shirley5483 on eBay.
(below 2 images) Here is a closer look at the corbels which are attached to the wall with 2 screws each in keyhole slots on the back of each corbel.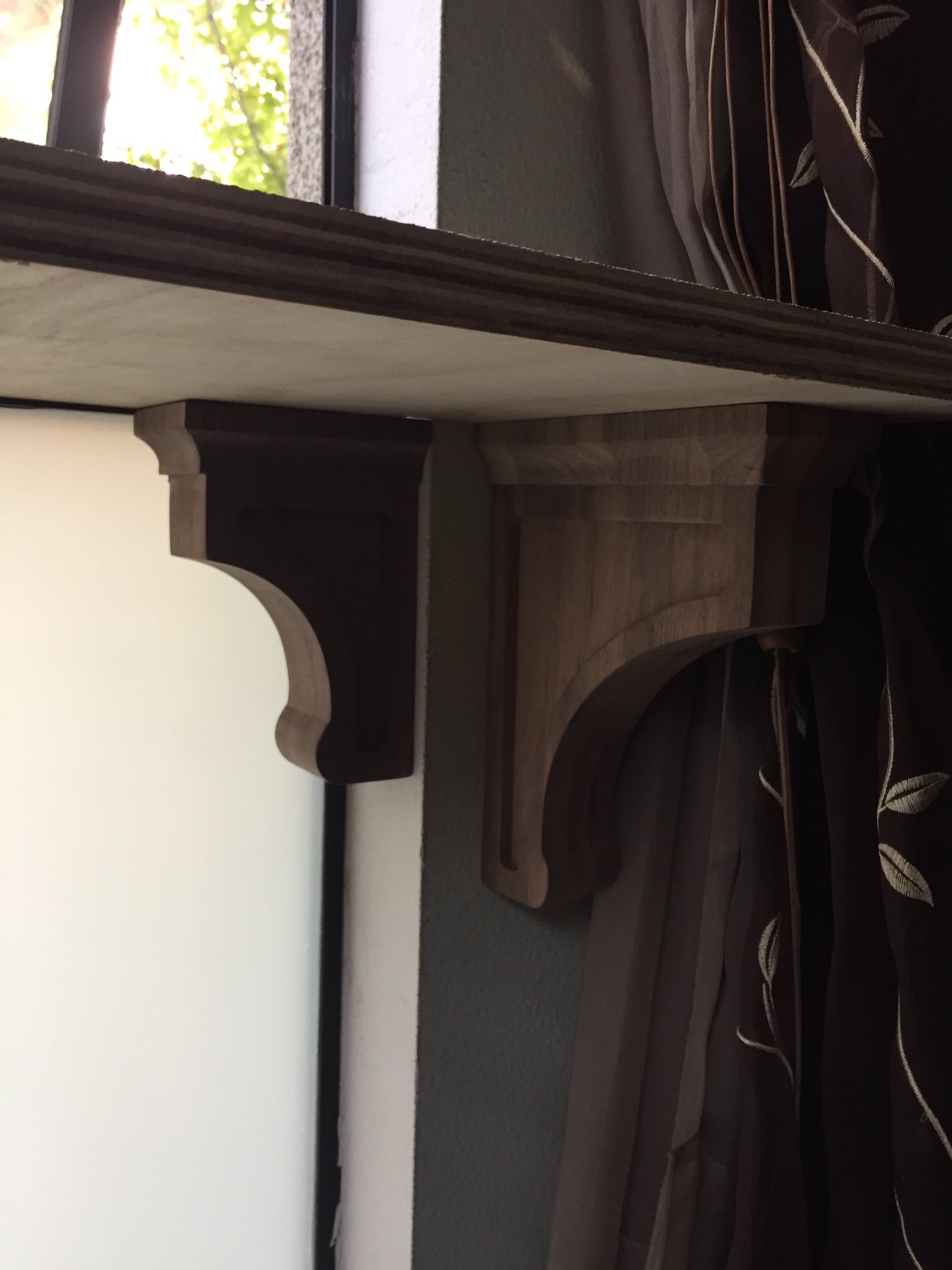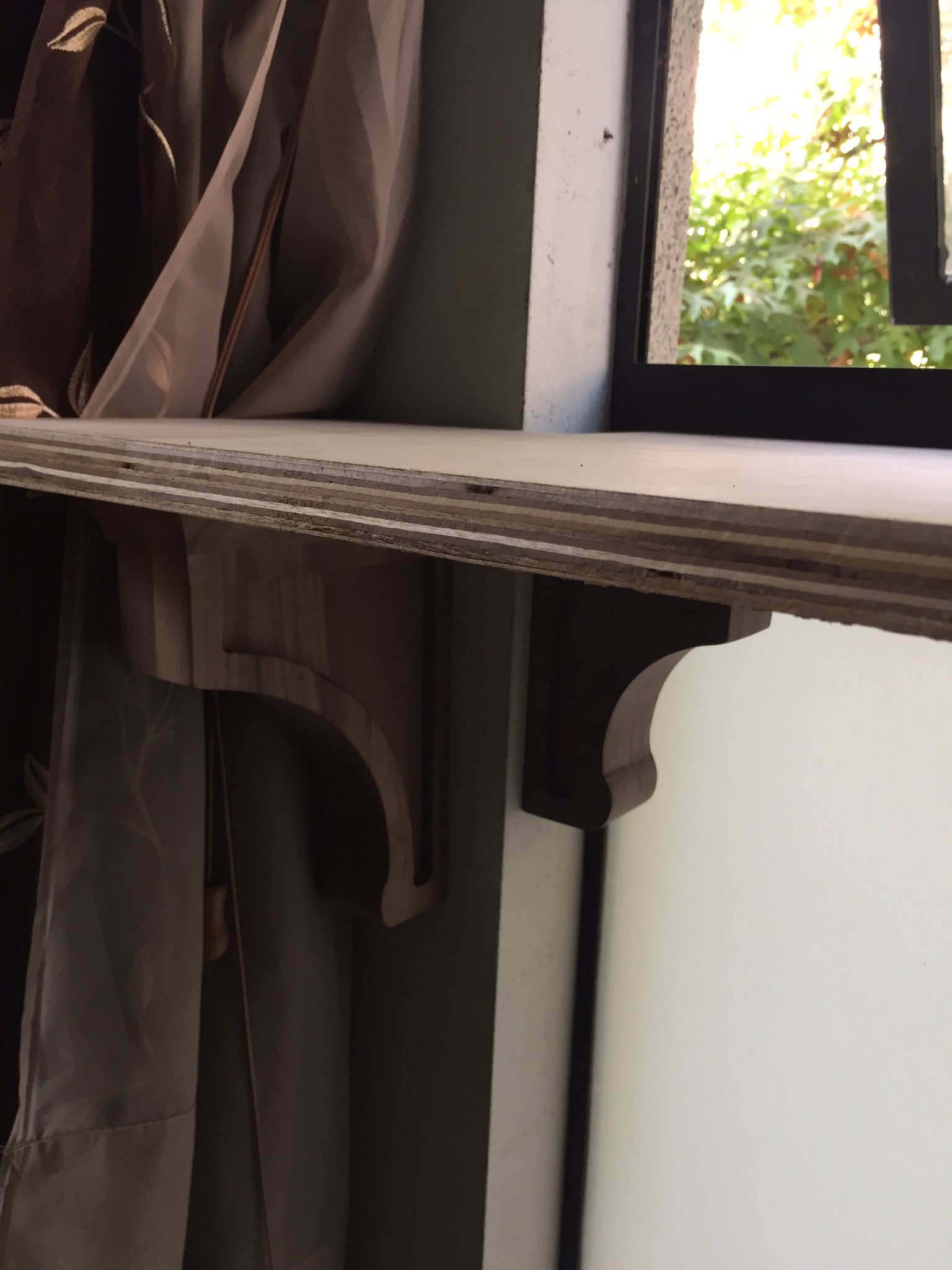 -- Devin, SF, CA
---