I've been using this DeWalt 1400 for several years after buying it off Craigslist for $70. Never did much to it other than adding a good blade, and a quick-and-dirty table/fence. This year I tore it apart. Reassembled with new motor bearings, some wiring, a major cleanup and repaint, and a table. All pretty standard except for the table.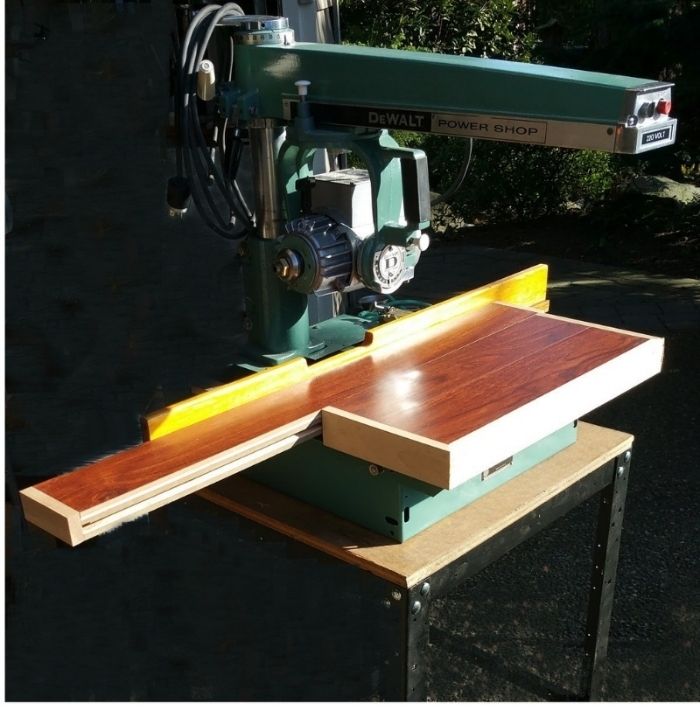 The table on some saws is relatively small which makes supporting long boards difficult. One solution is to build the saw into a bench. Another is to use portable supports that you move into place as needed. I want to keep the size of the saw footprint as small as possible so I came up with another solution: a sliding table. As you can see in the pictures it slides right or left along the fence and provides about 12 inches of side support under boards.
The mounting of the table on the DeWalt saws is critical to accuracy. It must be exactly parallel to the arm to ensure cuts are true. Given the design of the DeWalt frame which lacks adequate attaching points this can only be achieved with material that is inherently stiff, such as MDF, thick plywood, etc. Adding a section of the table that slides only complicates matters.
The solution was to beef up the DeWalt frame with Unistruts. These simple steel members are straight and they don't bend. The stiff table top can then be mounted easily.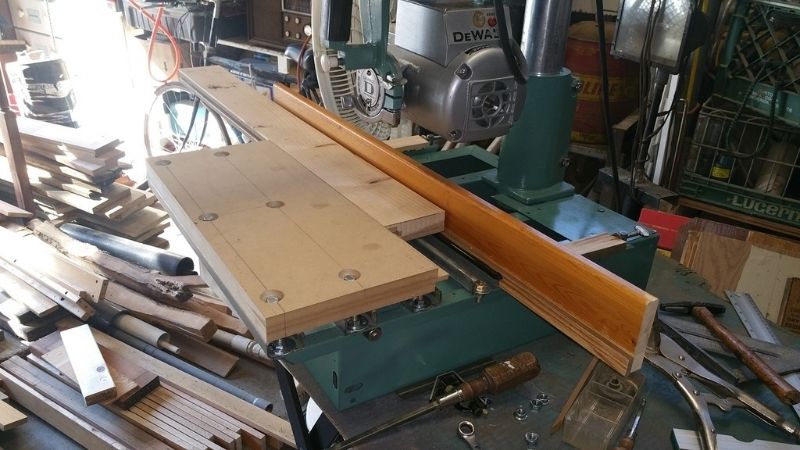 The sliding section is not bolted to anything. It maintains registration to the fixed portion of the table with a spline that runs in a slot. So far the sliding design works well. It has remained true and parallel.
The fence mounting system was also upgraded to eliminate the thumbscrews on the back side of the frame. Self-adjusting horizontal clamps from Rockler work very well.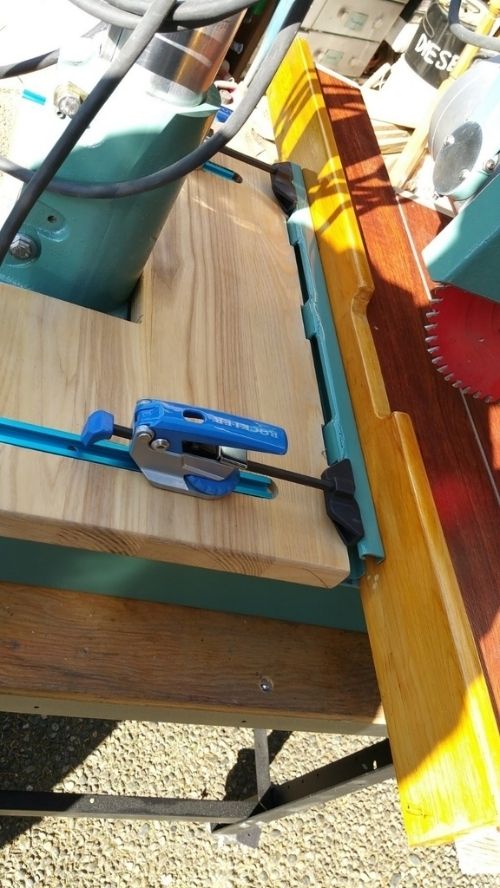 The sacrificial surface on the table and slider is laminate flooring. I like it because it's slick, cheap and looks good. Easily replaced too, since only secured with a few pin nails.
The initial conceptual work was done in Sketchup and with a little bit of refinement should be available for anyone who would like to mount a similar table on their saw.
-- Dennis in Kenmore, WA -- So much wood, so little time.
---