Many old planes and tools featured brass elements such as screw caps, adjustment wheels ext ext. In most cases you cant even tell that its brass because of how dirty it is. Most all of the old Stanley planes have brass nuts on the knob and tote and a brass adjustment wheel. There are other makes that featured brass nuts and wheels as well.
If there is one area of the cleaning/restoring process where you spend a little extra time and effort this is it. When polished and cleaned the brass elements stand out over everything else. Sure it has no effect on the use of the tool but it makes it look great when its sitting on the bench, wall or shelf.
In my opinion Brass is much easier to clean and polish then steel. I use nothing more then some brass polish, fine grit sand paper and some Q-tips. I personally do all of this work by hand. I like doing this kind of thing in my house at the kitchen table or even in the recliner as I am watching tv. As time consuming as this stuff can be its much more comfortable doing in the house while you are relaxed. If you want to speed it up a Dremmel tool with a buffing attachment works fantastic for this also.
In most cases I can get the brass cleaned without sanding it at all. If I do need to sand I just cut a small square of 2000 grit wet/dry paper and sand the brass with the polish on it. I use Q-tips to polish the small parts as they just work best for me. Apply the polish and clean with your pad or Q-tip. The trick to a great shine is to just keep repeating this process until your pad or q-tips no longer turn black when buffing.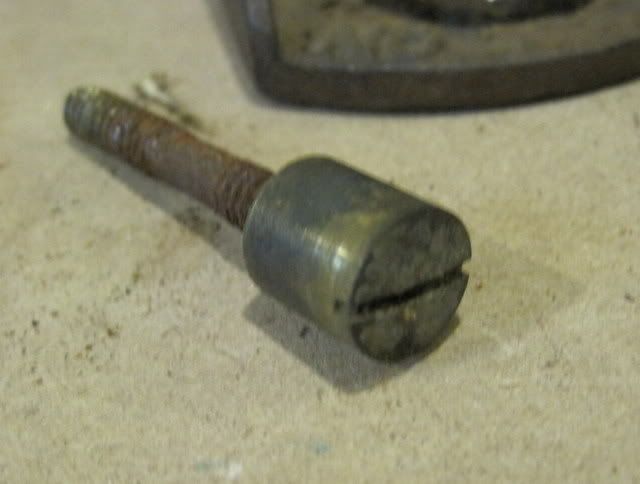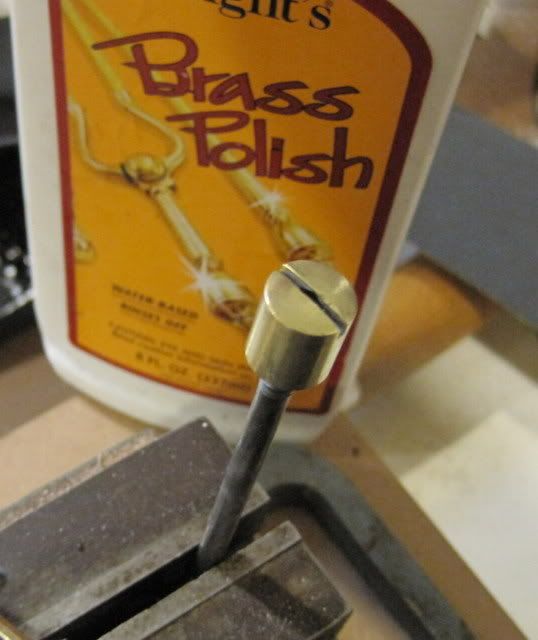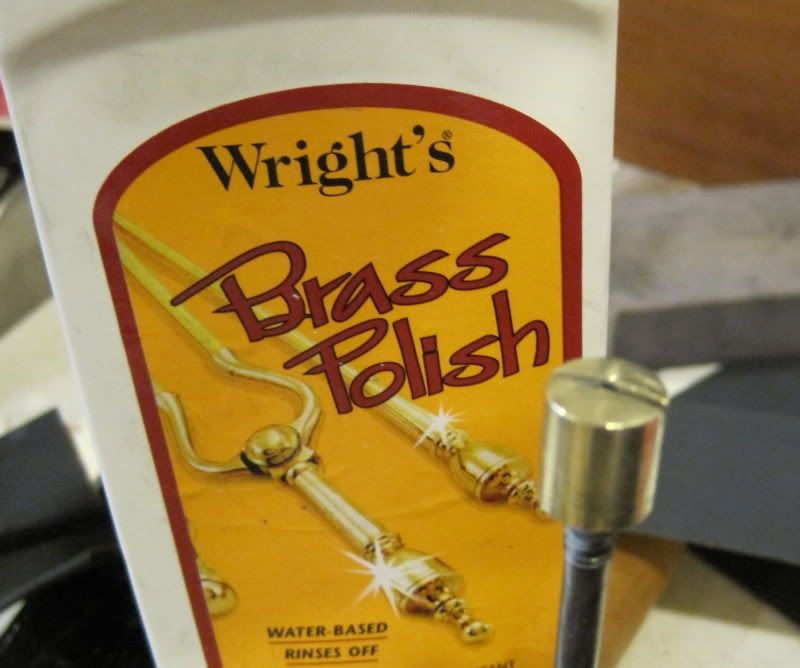 I will show finished pictures of the planes at the end of the blog series. However here is a before and after of an old Disston hand saw that I restored. I used same process on the brass for the saw and it really stands out over everything else.
Thats all for todays blog. I am doing this blog in a series as it takes a bit of time to load all the pics and resize them. In my next blog of the series I will discuss re-painting and sanding/polishing the plane soles.
Thanks for reading!
-- Dan - "Collector of Hand Planes"
---