In my first blog on this topic I talked about buying an old steel desk/table from a resale place for 6 dollars. Using all extra materials from my shop (with the exception of one can of spray primer that I had to buy) I was able to transform the ugly and rusted steel table into a rater good looking small work bench.
Here is what it looked like when I got it (also had two metal drawers not shown in photo)
The first set of steps are all in my first blog. I left off right after adding a dove tailed trim around the table top made from Cherry wood.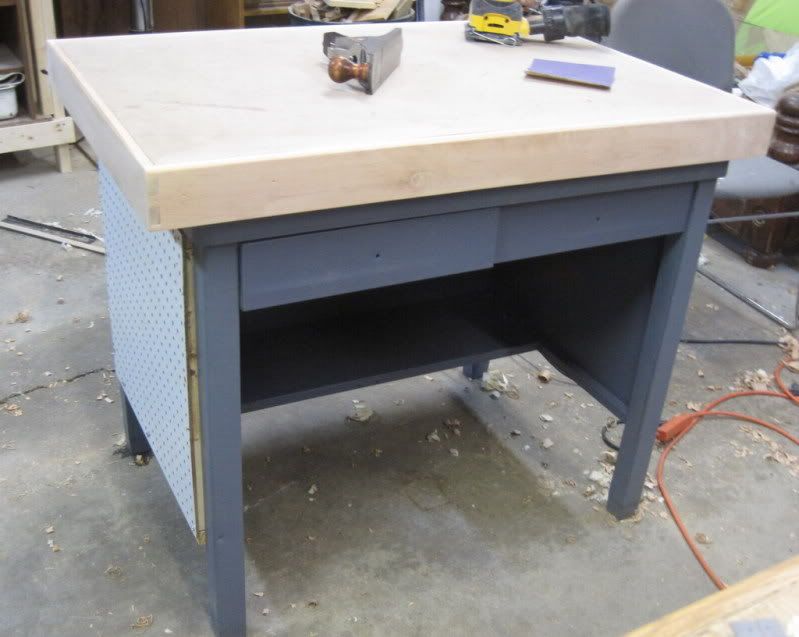 The last stages of this project were to build some drawer fronts out of cherry, paint the remaining metal parts of the table with a good quality white paint, adding bottom shelf and then adding a vice to the top. I may do more later but for now I am done with this project.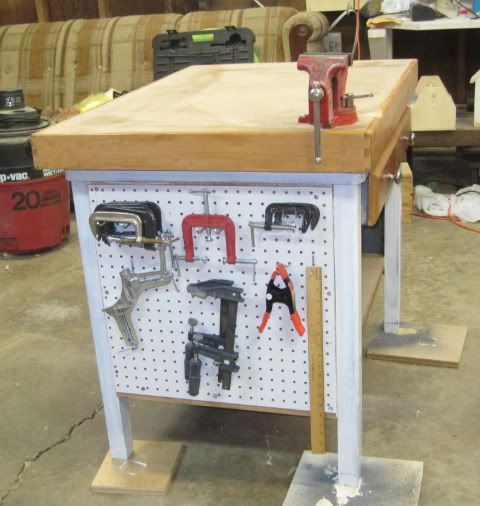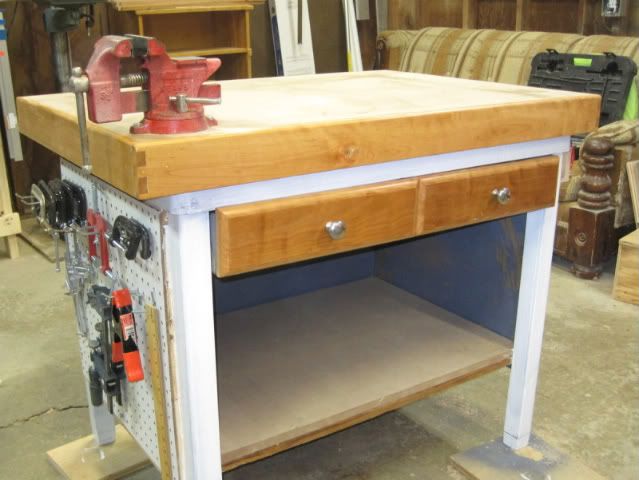 -- Dan - "Collector of Hand Planes"
---