I just posted this on my experimantal podcast and thought it would be a great way to complete my Boy Scout Woodworking Merit Badge series.
How cool is this? As the counselor for the woodworking merit badge, I got to accompany our boys on their visit to the local Rockler Store – a woodworker's dream come true!
I did capture a short video clip – sorry it isn't longer – I was distracted by all the tools!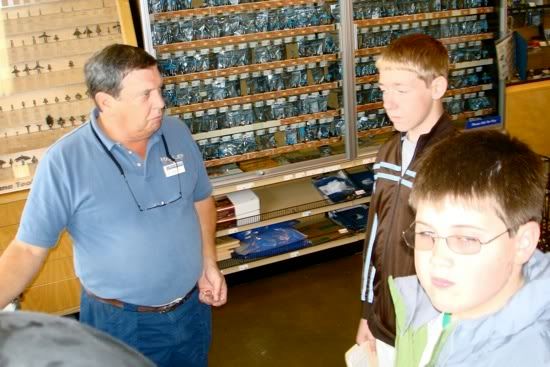 The Troop 728 Woodworking Merit Badge culminated with a visit to the Beaverton Rockler Woodworking & Hardware Store to interview a woodturner.
The boys had a great time and I do believe that they will continue to explore the world of woodworking. The store manager, Joe Cornett, and his staff were wonderful and very accommodating.
The boys got to spend time with Paul as he took them on a tour of the store highlighting tools, equipment and supplies used in woodturning.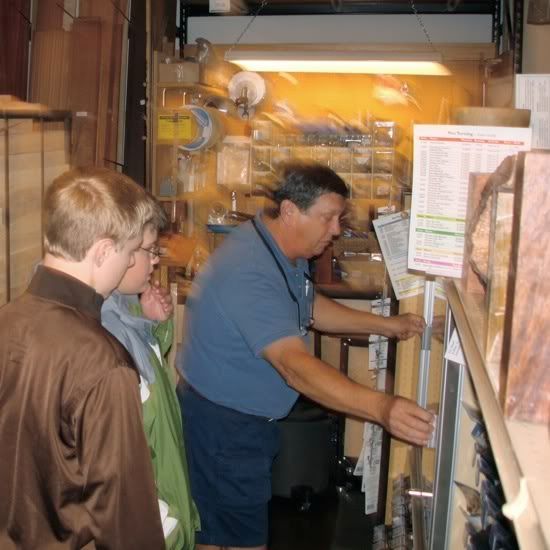 We got a chance to see and touch some beautiful turning work by the store staff. The boys were fascinated with a thin beautiful bowl turned by Paul and a pen turned by Chris.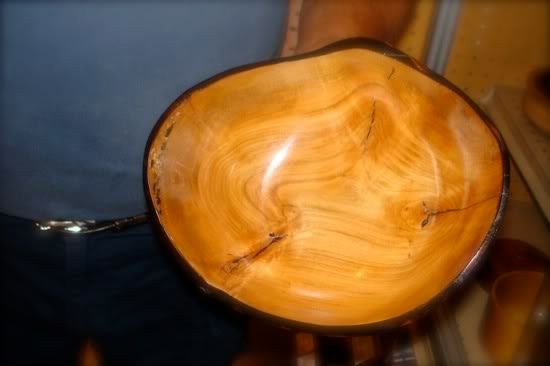 The boys will be receiving their merit badges at a court of honor later this month. Thanks again to Joe and the great staff at The Beaverton Rockler Woodworking & Hardware Store!
Thanks to The Beaverton Rockler Woodworking & Hardware Store
Beaverton Town Square Mall
11773 SW Beaverton-Hillsdale Hwy
(503) 672-7266
Joe Cornett, Manager
-- http://foldingrule.blogspot.com
---