Well, this is the second of the LEIGH FMT Jig videos. Again please excuse the ameteur quality. This is just my way of sharing a fun day in the shop while pushing my digital envelope, so to say. Things have been a bit hectic here so it was good to get some dedicated time in the shop. Many thanks to my wife for allowing this indulgance!
I thought a video post would be fun to explore since I have learned so much from my fellow woodworkers via digital imagery. I am not sure what I am going to do for the panels on these cherry chests. The original plan was the same as before, cherry plywood. However, Neil Lamens has me excited about exploring veneering, so I might try birdseye maple veneered panels. I think the constrast between the cherry and maple would be interesting. If you haven't visited Neil at Furnitology Productions, it is worth a visit!
Thanks again to Martin fo such a great site! I have learned so much from all of my LJ buddies. LumberJocks is one of my essential shop tools!
Also, thanks to Marc and Matt – your sites have been inspirational to say the least and have encouraged me to push my digital envelope by publishing a video or two.
Anyone who has published a video, podcast or digital images will be amazed at how talented and prolific these guys are – I don't know how you do it! Thanks!
Routing a mortise
Getting ready to test the fit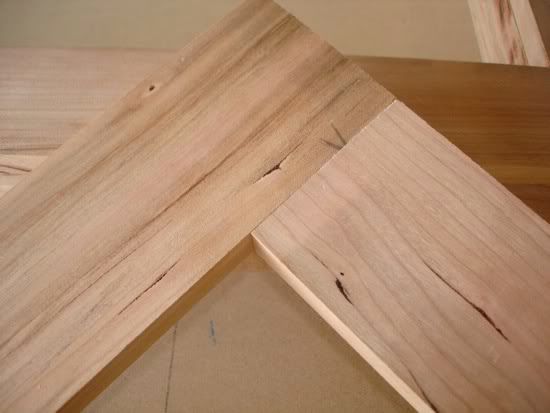 Good fit!
My LEIGH FMT Jig Video – Part 2



Watch the Video
-- http://foldingrule.blogspot.com
---