Decided to show how I made my awl
Started with a cheap box store screwdriver (they seem to be made from decent steel), a brass fitting and a hunk of wood (in this case, a piece of redwood burl).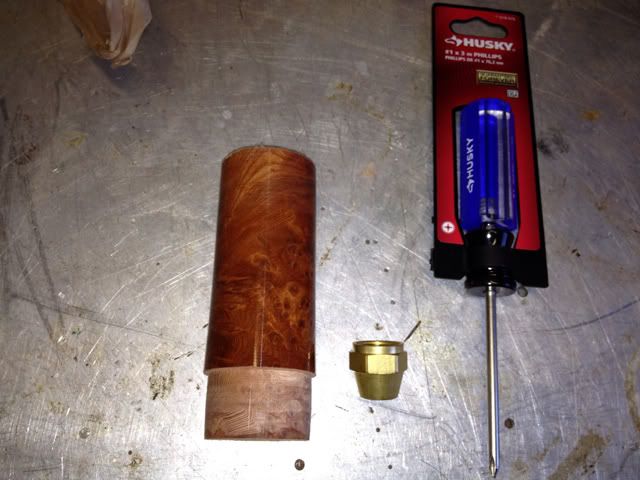 Heat the shaft of a screwdriver with a propane torch and pull it free of the handle then heat it to red hot and let it slowly cool to anneal (soften) the steel.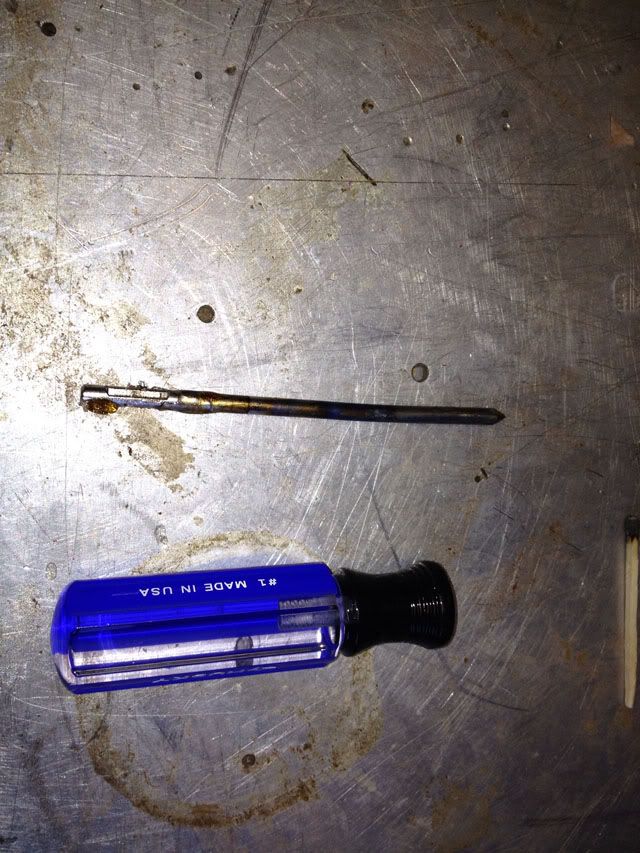 Mount the screwdriver blade in the lathe and grind to shape with a grinder or you can also work it more slowly with a file.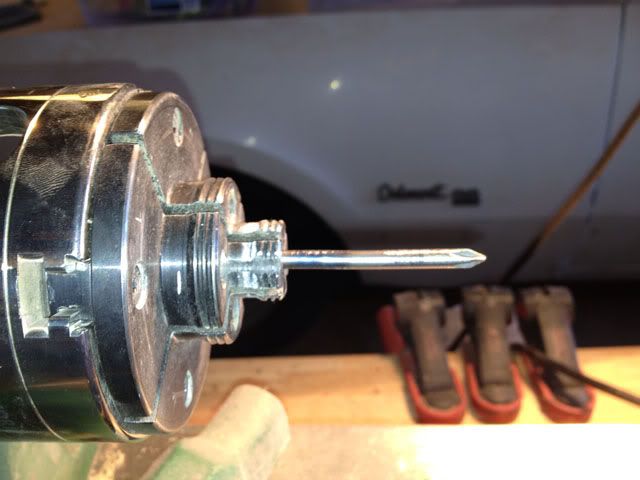 grabbed a small branch and the fitting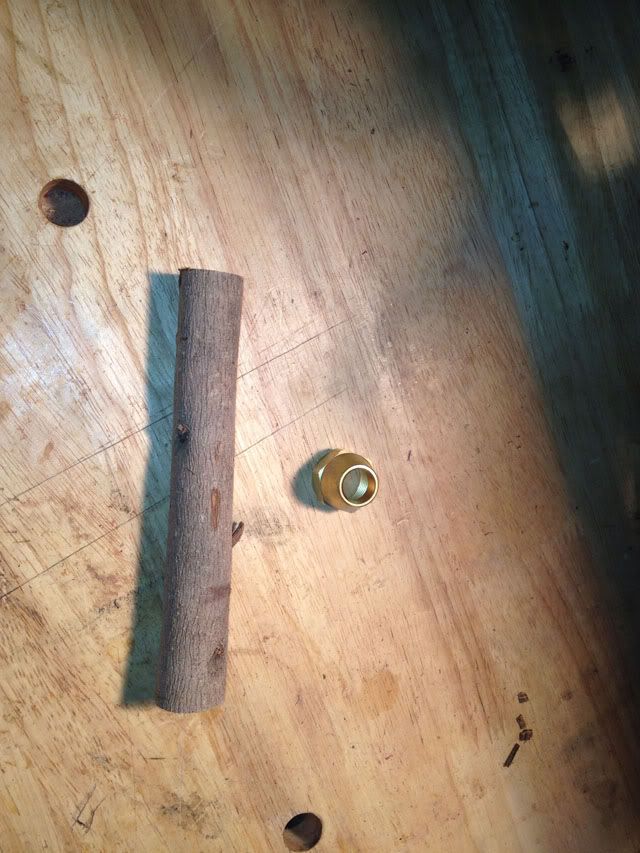 chucked it up in the lathe

trimmed it down to a tight fit on the fitting

Screw on the fitting, shape it with a round nose scraper and file then polish with sandpaper (down to 1000 grit) and white diamond.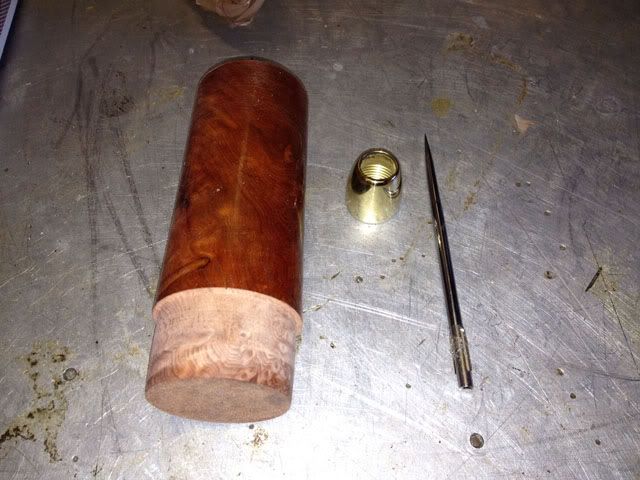 After hitting the shaft with sandpaper and white diamond, we are finally ready for the wood
Turn down a tenon to TIGHTLY fit the fitting and epoxy it on.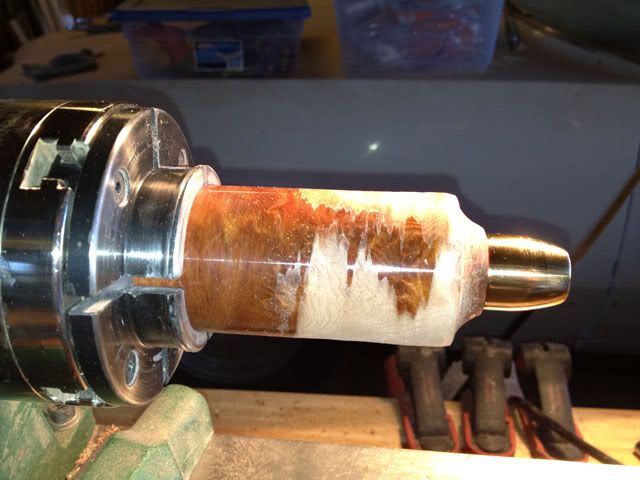 Now to retemper the steel, (sorry for the horrible photo) heat the steel red hot the quench in oil if you have it but for something this small, water works just fine. Clean the steel up then reheat it till it JUST STARTS to turn color (tan to light blue) then let it slowly cool. You now have a hard yet not very brittle awl shaft.

Drill out the blank for a nice tight fit and epoxy and press the shaft in.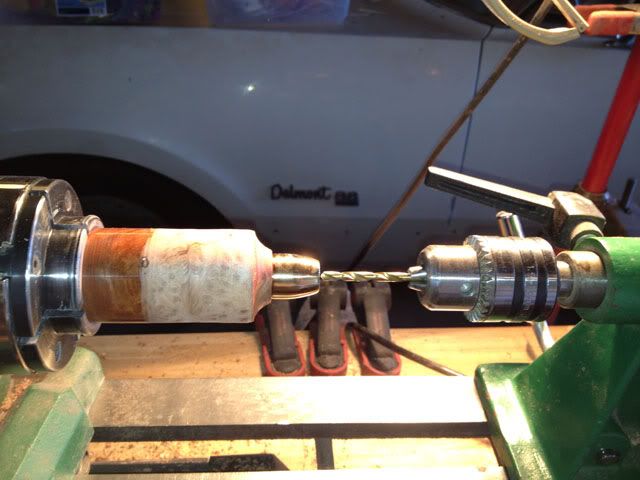 now's a good time to repolish the shaft

start turning a nice comfortable shape.

Note, tape up the shaft with masking tape to keep from scratching the shaft

a little CA finish and you have your one of a kind Awl.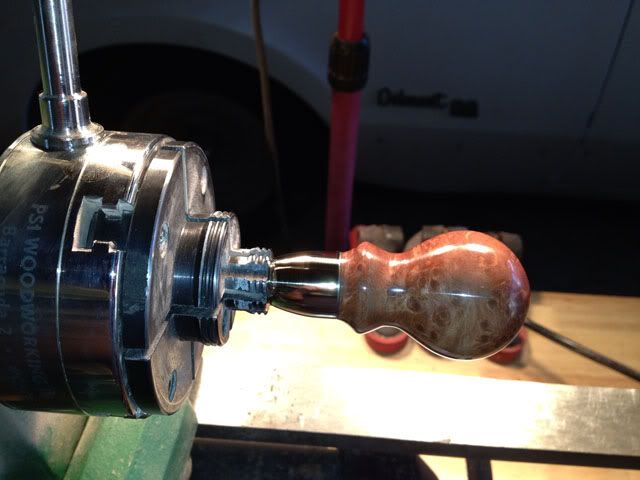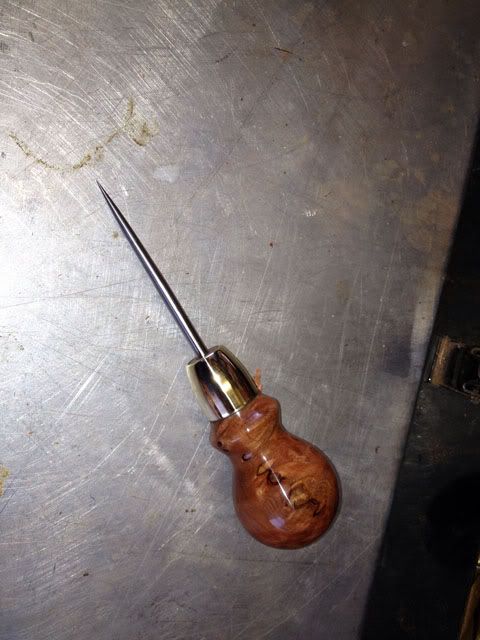 -- We've got enough youth. Let's search for a fountain of smart.
---